Free Things to Do on the Pacific Coast Highway
Get Some Fun PCH Gifts Here
Free Things to Do on the Pacific Coast Highway

There are lots of free things to do on the Pacific Coast Highway and here's our list of ten of them including wildlife, the best free views, and free museums.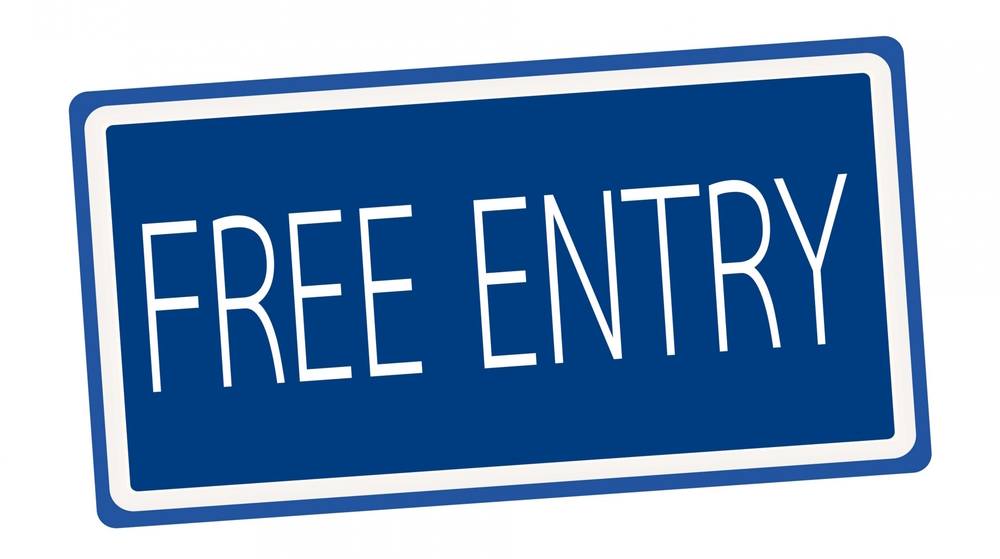 We're not including obvious free things like going to the beach, visiting the Point Reyes National Seashore, driving the coast of Big Sur, or stopping to look at Bixby Bridge, as you'll be doing those anyway. But here are ten things you can do that are all free of charge.
Visit Balboa Park in San Diego

There's lots of free stuff to enjoy in Balboa Park in San Diego. The Timken Museum is always free, and you can see some free outdoor displays at the Mingei Museum, and other places.
There are several gardens to stroll around, playgrounds for kids, and other free attractions. See this page on the San Diego website, and see our own page on Visiting Balboa Park.
Get the Best Free View of Los Angeles

Go to Griffith Park and head for the Griffith Observatory. Here you get a sweeping panorama of Los Angeles that is the best free view in the city. It's also free to visit the Griffith Observatory itself, though donations are welcomed.
Walk on Santa Monica Pier

There's no charge to go on Santa Monica Pier and walk around, to get good views out to sea from the end. See our full page on historic Santa Monica Pier.
Elephant Seal Beach

A five-minute drive north of the entrance to Hearst Castle is Piedras Blancas Beach, better-known as Elephant Seal Beach. We always stop here when driving the Pacific Coast Highway to see the amazing sight of hundreds, sometimes thousands, of elephant seals on the beach. See our full page about Elephant Seal Beach.
Whale Watching

Of course you can pay to take a whale-watching trip, which we've done several times, and they're always good value for money. However, it costs nothing to watch for whales from the coast. See our page on Whale-Watching in California for the best times and places, and our page on Whale-Watching from the San Diego Shoreline.
See Thousands of Butterflies

Visit the free Monarch Grove Sanctuary in Pacific Grove where thousands of monarch butterflies take their annual winter vacation from about November to February. You can look but you'd better not touch as disturbing the butterflies can turn your free visit into one with a fine of $1,000!
Stroll Cannery Row

It costs nothing to stroll along Monterey's Cannery Row, made famous by writer John Steinbeck, who was born about twenty miles (32 kms) away in Salinas. Fisherman's Wharf is also free and it's fun to watch the sea-lions that gather there.
See Free Museums in Santa Cruz

Santa Cruz may be best known for its boardwalk and amusement park, but there's a cultural side to the city too. What's more, many of its museums are free including the Santa Cruz Surfing Museum, the San Lorenzo Valley Historical Museum, the Capitola History Museum, and the Aptos History Museum.
Take a Free Tour of San Francisco

Whether you want to see the Golden Gate Bridge or Chinatown, or any of the other 80 free tours they offer, check out the website of San Francisco City Guides for the full list of the free city tours they offer.
Best Free View of San Francisco

In Golden Gate Park, the de Young Museum is only free to everyone on the first Tuesday of each month, but access to its Hamon Observation Tower is free. Just take the elevator from the lobby and you'll be whisked to one of the best free views of San Francisco that you'll find.
Where to Stay in San Francisco
---
---
Sep 26, 23 04:18 AM

The Iconic Big Sur Waterfall Everyone Needs to See At Least Once

Sep 24, 23 05:26 AM

Pacific Coast Highway Travel picks the best restaurants in Santa Cruz, choosing the finest gourmet eating places, with both local and international cuisine.

Sep 24, 23 04:17 AM

Pacific Coast Highway Travel visits the Big Basin Redwoods State Park, which is the oldest state park in California.