Piedras Blancas Elephant Seals Beach
Piedras Blancas
Elephant Seals Beach

Piedras Blancas Elephant Seals Beach is near Hearst Castle, San Simeon and Cambria and is one of the best things to see when driving the Pacific Coast Highway.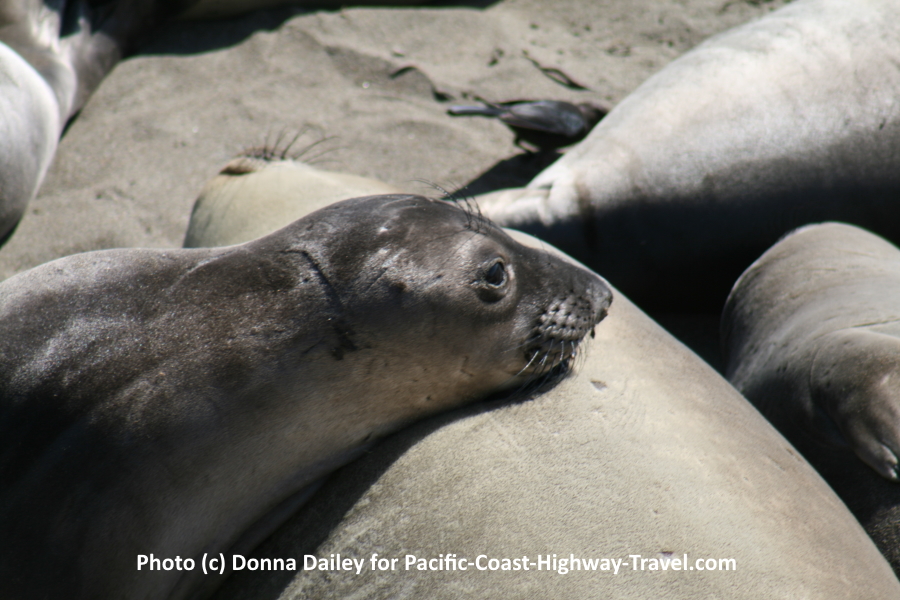 The Piedras Blancas Elephant Seals Beach
All Photos (c) Donna Dailey
The Piedras Blancas Beach, also known as the Elephant Seals Beach, is just north of Hearst Castle and San Simeon, and not far from Cambria on California's Central Coast. We think it's one of the very best things to see when driving the Pacific Coast Highway, and we never go by without stopping for at least a few minutes. This usually turns into half an hour or more, while we watch what our friends the elephant seals are doing today, and talk to the well-informed and enthusiastic docents about these fascinating animals.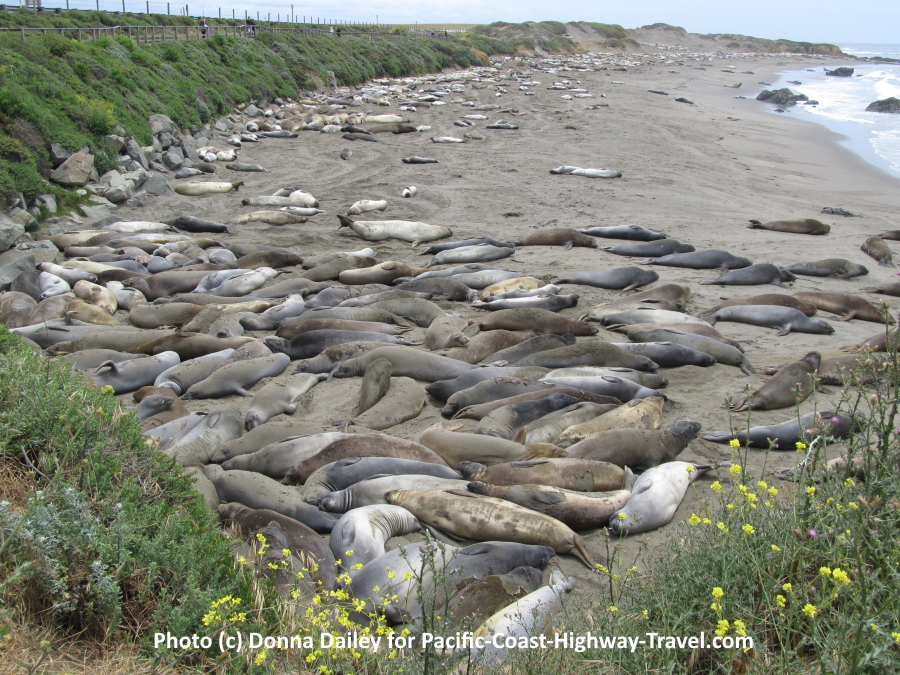 Finding the Piedras Blancas Elephant Seals Beach
The Piedras Blancas Beach is well signposted, about four miles north of the entrance to Hearst Castle, and about twelve miles north of the town of Cambria. Cambria's where we like to stay when we're visiting Hearst Castle, though you can also stay in San Simeon, which is smaller but closer to both Hearst Castle and the Elephant Seals Rookery.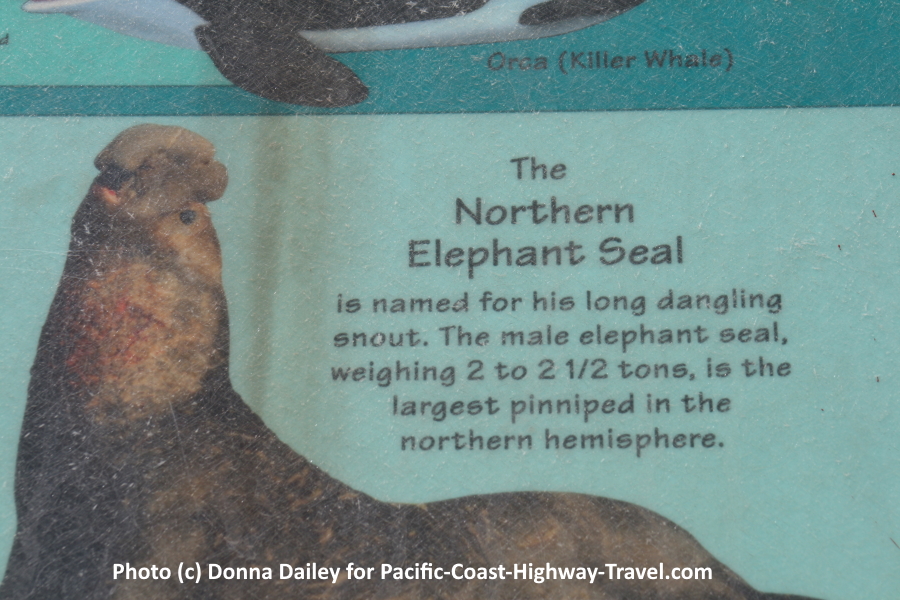 There is ample car parking, although the elephant seals are extremely popular and it can get very busy. Parking is immediately behind the beach so is on the west side of the Pacific Coast Highway. Boardwalks have been built to enable you to walk quite a long way behind and above the beach, and you do get very close to the seals.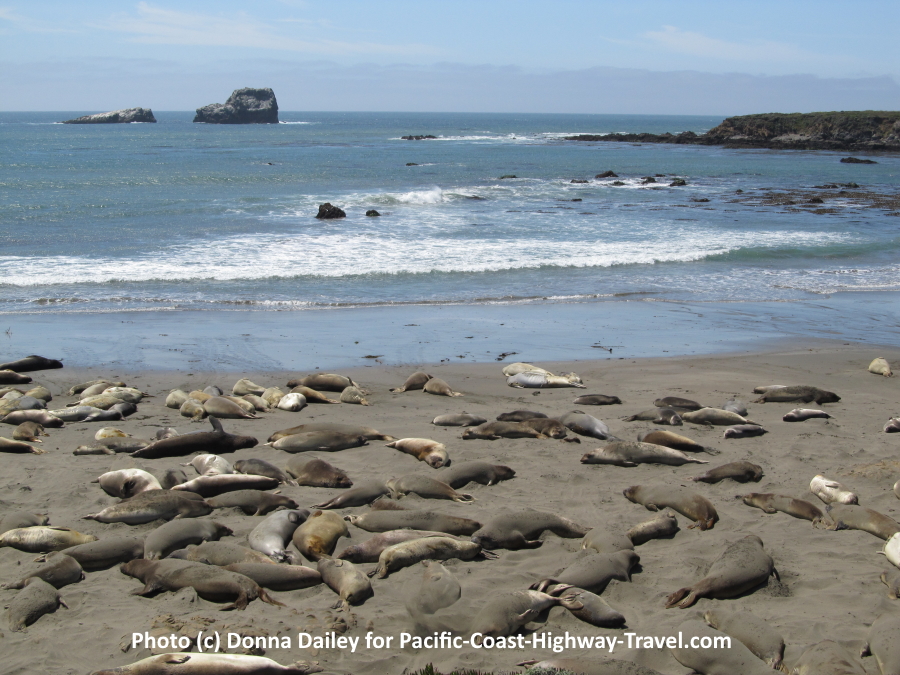 In fact this is the only place along the California coast where you can get so close to the seals. There are many other elephant seal rookeries along the western coast of the USA, but most of them are on offshore islands. There are information boards to read, and docents are usually on hand to answer questions and talk about the seals.

Be warned that the wind here can be quite cold at times, so have something warm ready to wear.
Why Are They Called Elephant Seals?
How Many Elephant Seals Are There?
On our first visit to Piedras Blancas several years ago, one of the docents told us the story of the seals, and their use of the beach. It seems remarkable but they only began coming here in the 1990s, though each year more and more seals came back to the beach and now at peak times as many as 10,000 seals can be found here.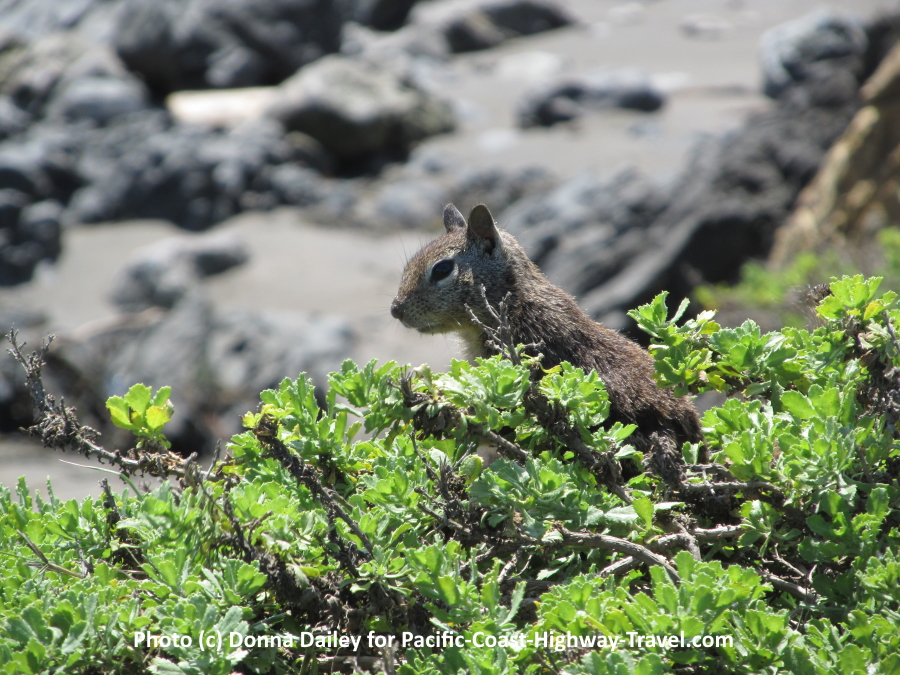 There's Smaller Wildlife Here Too!
When is the Best Times to Visit Piedras Blancas?
You can visit the rookery any time as there are different seals there and different activities every month of the year. The best time to visit Piedras Blancas is January, though, which is when the pups have been born but the parents are also still around. 
Up to 4,000 pups will be born here, and when they are suckling they put on 100lbs a day as their mother's milk is so rich in fat. They need their fat deposits as they will live off this when their parents leave them to fend for themselves, which has usually happened by March.

Rather surprisingly, the pups cannot swim till they are about three months old as they don't develop the necessary muscles till then. And until they can swim, they can't feed so they need those fat deposits. They learn to swim by going into the water at low tide and gradually building their skills and confidence – just like humans.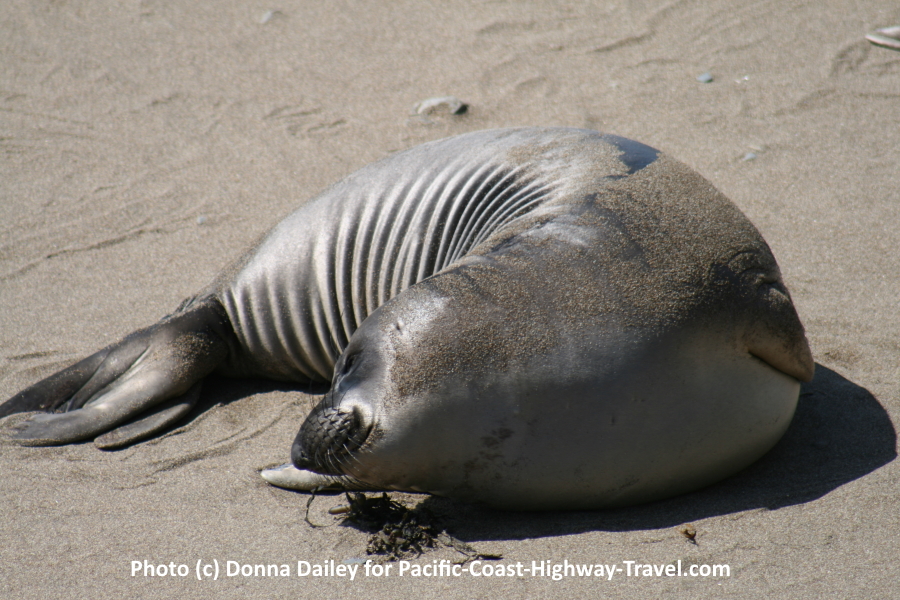 Also like humans, they get amorous around Valentine's Day! That's one of the peak times, if you want to see the elephant seals mating. Prior to that, of course, you can see the giant bulls fighting and trying to attract their mates. The sight of two bulls facing up to each other and doing battle is quite something.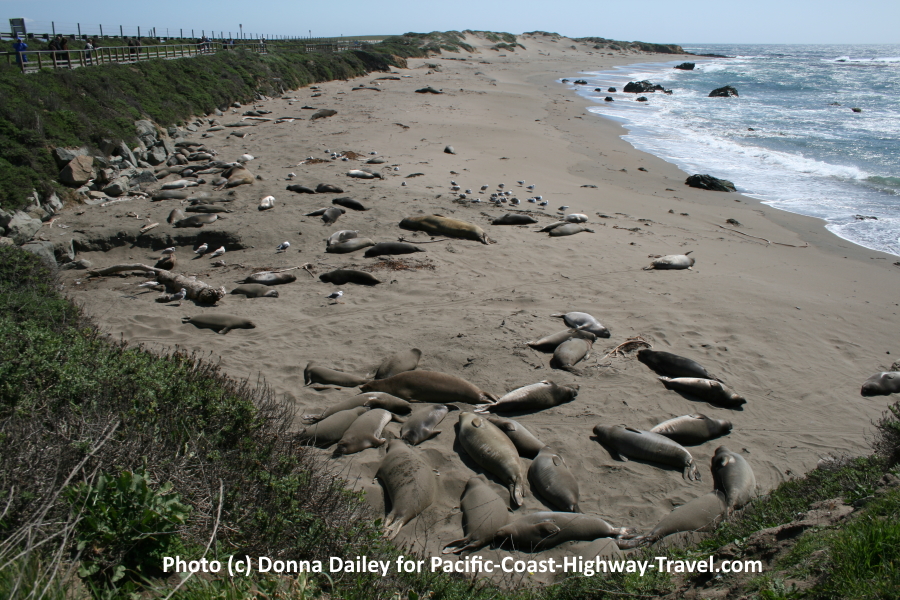 Friends of the Elephant Seal
The docents you will meet at the beach are members of the Friends of the Elephant Seal organization. On the Friends of the Elephant Seal website, as well as the Calendar telling you what's happening year-round, you can find lots of other very helpful information. It covers not only the elephant seals but also the many other marine mammals you will find off the California coast. There are lots of photos and also some sound files, so you know what you're listening to as well as what you're seeing.

Piedras Blancas Elephant Seals Beach
If you pay just one visit to the Piedras Blancas Elephant Seals Beach near Hearst Castle and San Simeon, you'll know why we choose it as one of the very best things to do when driving the Pacific Coast Highway.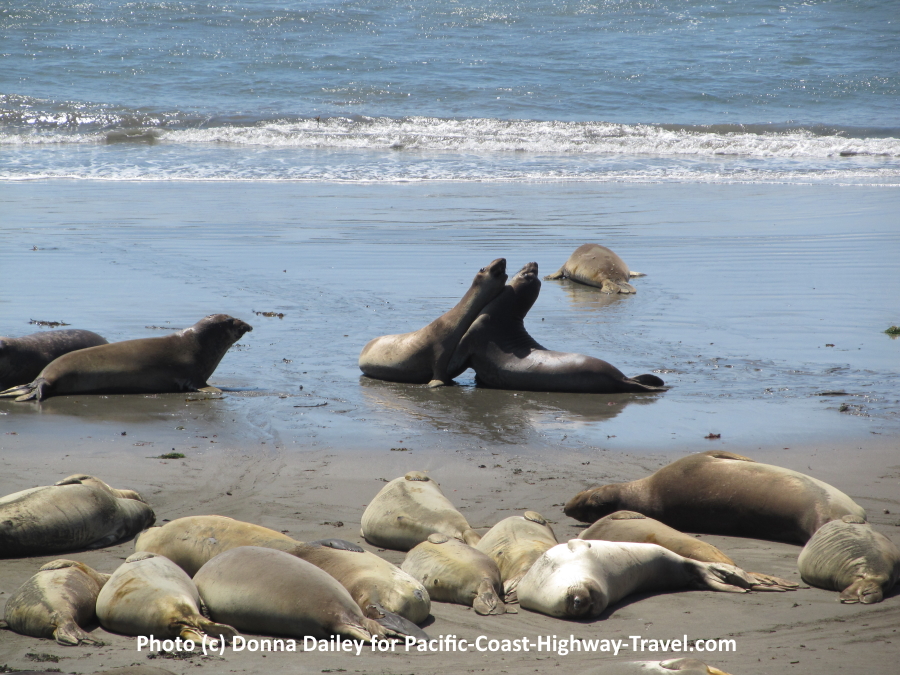 ---
---
Oct 06, 21 03:29 AM

The Pacific Coast Highway is California's longest state route at 656 miles (1,055 kilometres) and runs along the Pacific Ocean, making it arguably one of the prettiest drives in the United States. Fou…

Oct 06, 21 03:29 AM

United Airlines just made a lot of friends among cycling enthusiasts. The Chicago-based carrier has eliminated its fees for passengers traveling with their bicycles, joining fellow airlines American a…

Sep 30, 21 03:15 AM

Best Tours & Travel's recent reopening saw sellout tours and a continuing recovery in its private charter operations, thanks to nonstop outreach throughout 2020's shutdown months that continues today.