Pacific Coast Highway Wildlife:


See Whales and Sea Lions!

The Pacific Coast Highway offers so much by way of spectacular scenery, beaches, good food and wine, yet for most people it's seeing something of the Pacific Coast Highway wildlife that makes for those special moments.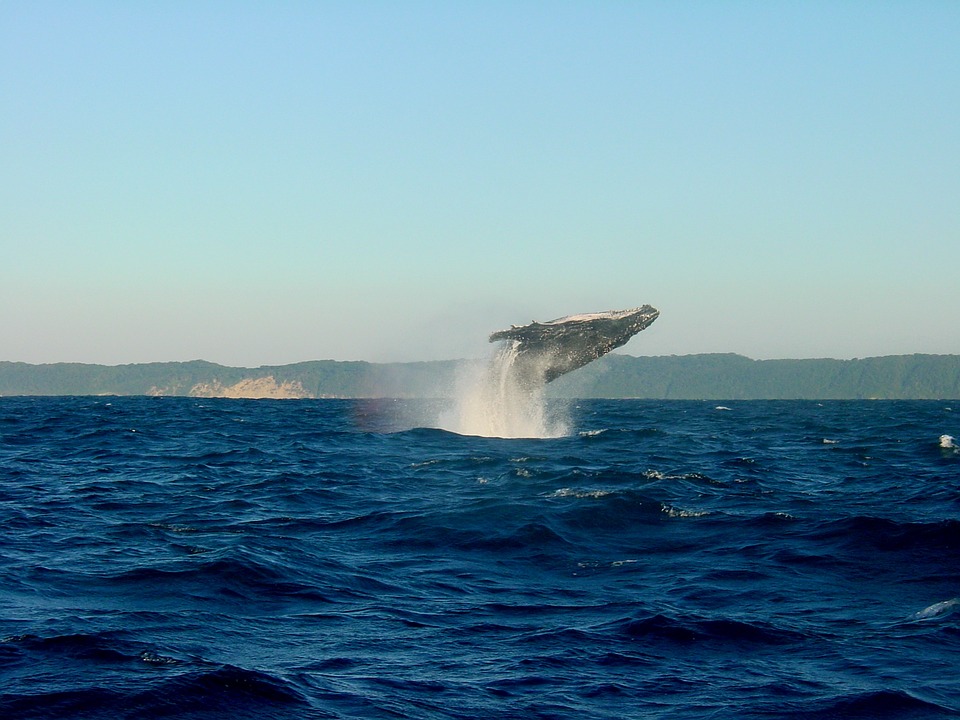 Humpback Whale
To see a humpback whale breaching the surface of the Pacific Ocean, spouting or slapping its tail on the water, reminds us of the power and majesty of the natural world. No wonder whale watching, in California especially, is one of the most popular activities all along the Pacific Coast.

If you can, you should try to time your visit so you're there during California Whale Watching Season. We've done just that, and you can read our accounts of a Hornblower whale watching cruise in San Diego, a whale-watching cruise from Santa Barbara, and of our Dana Point whale watching sunset cruise.

Newport Landing Whale Watching does year-round whale-watching from Newport Beach in Orange County which is just south of Los Angeles. We'll definitely be trying them out when we're next in Newport Beach. 

Check out these whale watching coupons cutting the cost of a Newport Landing Whale Watching cruise in Newport Beach to $20 ($25 weekends and holidays)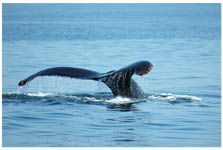 Spotting the Tail of a Humpback Whale
Photo (c) Donna Dailey

You'll see seals, elephant seals, and sea lions too, wherever you go. Some of the easiest to see are those that hang out in popular tourist spots like Fisherman's Wharf at Monterey, and at San Francisco too. You'll also get close-up views of magnificent elephant seals at Piedras Blancas Beach, just north of Hearst Castle, and one of the most amazing of the Pacific Coast Highway's wildlife experiences is a visit to the Florence Sea Lion Caves north of Florence and south of Yachats.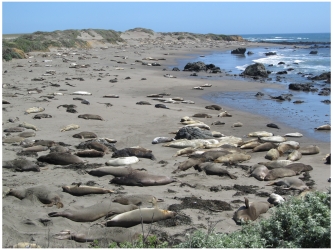 Elephant Seals at Piedras Blancas Beach
Photo (c) Donna Dailey

Yet there's as much joy to be had in observing some of the tiniest creatures you find along the coasts of Oregon, Washington and California. From March to September you'll find hummingbirds, those flying jewels, along the west coast of the United States. Little wrens too, and larger birds like graceful egrets and herons, through to the big birds of prey including bald eagles, golden eagles and turkey vultures.

Ground Squirrel in La Jolla
Photo (c) Donna Dailey
There are mammals ranging from chipmunks and raccoons to deer and elk, while on the shoreline you can look for sea lions basking on the rocks or sea otters playing around in the waves. And beneath those waves another world lurks, a world of dolphins, humpback whales, orca whales and even blue whales. Either pack your binoculars and a good field guide or take advantage of one of the organized wildlife tours up and down the Pacific Coast.
But whatever you do and wherever you go, always look for opportunities to enjoy the Pacific Coast Highway's wonderful wildlife.
---
---
Oct 06, 21 03:29 AM

The Pacific Coast Highway is California's longest state route at 656 miles (1,055 kilometres) and runs along the Pacific Ocean, making it arguably one of the prettiest drives in the United States. Fou…

Oct 06, 21 03:29 AM

United Airlines just made a lot of friends among cycling enthusiasts. The Chicago-based carrier has eliminated its fees for passengers traveling with their bicycles, joining fellow airlines American a…

Sep 30, 21 03:15 AM

Best Tours & Travel's recent reopening saw sellout tours and a continuing recovery in its private charter operations, thanks to nonstop outreach throughout 2020's shutdown months that continues today.