San Diego
San Diego is one of the coolest places on the Pacific Coast Highway. It has a quirky charm that manages to blend its history as a naval base with an atmosphere that's laid back even by California standards. It may not have Disneyland but it does have Sea World, the San Diego Zoo, the Wild Animal Park and good opportunities for whale-watching from the San Diego shoreline and the unmissable San Diego whale-watching cruises.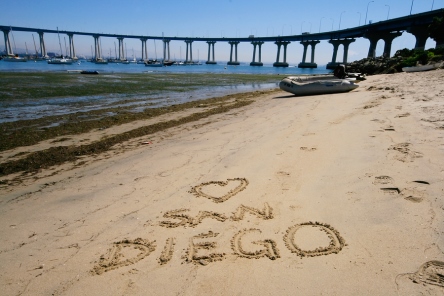 San Diego can also offer great nightlife in its Gaslamp Quarter, good museums, and beaches. An influx of celebrity chefs has boosted its restaurant scene, and it's now more expensive to dine in San Diego than in LA. In short, it's got everything to justify a city break of a few days, or a full vacation. 
For more information on San Diego,
check these websites we recommend:
---
---
Feb 01, 19 04:24 PM

San Clemente in California is a small city on the Pacific Coast Highway midway between San Diego and Los Angeles, noted for its beaches, surfing, and Spanish colonial-style architecture.

Jan 21, 19 05:19 PM

If you're looking for good Gold Beach Oregon lodging check out the Tu Tu Tun Lodge a few miles inland along the Rogue River, not far from the Pacific Coast Highway on the Southern Oregon coast.

Jan 21, 19 04:48 PM

Gold Beach is a small town on the Oregon coast at the mouth of the Rogue River with the Pacific Coast Highway, Highway 101, here called the Oregon Coast Highway, running right through it.