Get Some Fun PCH Gifts Here
San Diego Museum of Art
The San Diego Museum of Art is in Balboa Park, San Diego, and is the oldest and biggest art museum in the city with a fine collection of Spanish art.
Where Is the San Diego Museum of Art?
The museum is in Balboa Park in San Diego, and is easy to find as it's directly across from the Balboa Park Visitors Center on the other side of the Plaza de Panama Fountain.
It's a 10-minute drive or taxi ride from downtown San Diego, or 15 minutes by bike. There are also regular bus services which stop at the entrance to Balboa Park. Check out Route 120, Route 7, and Route 215 on San Diego's Metropolitan Transit System.
History of the San Diego Museum of Art
The museum was founded in 1926 and was known then as The Fine Arts Gallery of San Diego. In 1966 the west wing and sculpture court were added, and in 1974 the east wing was added. In 1978 it changed its name to the San Diego Museum of Art.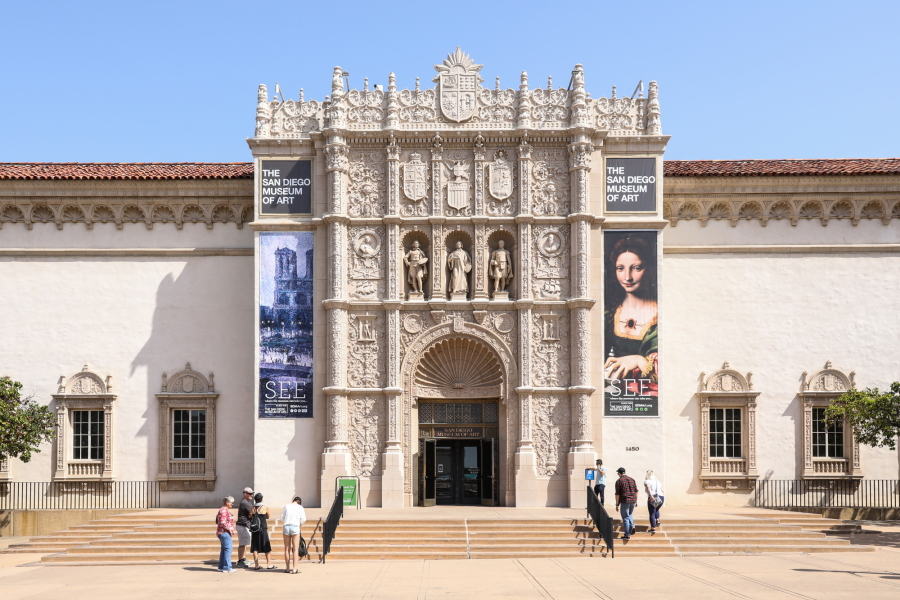 The design of the building is very Spanish in style, in order to fit in with some of the other buildings around. The very striking entrance is modelled on a doorway at the University of Salamanca in Western Spain, while other influences are from buildings in Toledo and Valladolid.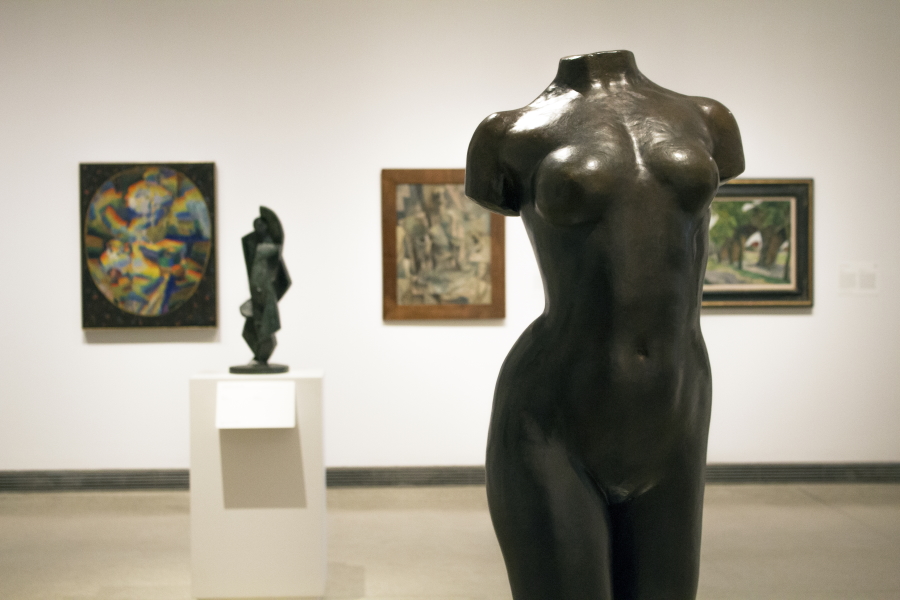 Museum Collections
Although it is especially known for its Spanish art (see below), the museum has a wide-ranging collection. It has over 20,000 items from all over the world, the oldest of which dates back to 3,000BC.

Here you'll find Buddhist sculptures from Japan and China, through to one of the best collections of German Expressionist art in the USA, and a collection of American art.

Major names whose works can be seen include Canaletto, Dalí, de Chirico, Fra Angelico, Giotto, Rubens, Gaugin, Munch, Braque, Barbara Hepworth, Gustav Klimt, Magritte, Matisse, Miró, Monet, Henry Moore, and Georgia O'Keeffe.

Spanish Art
Some of the more famous Spanish artists whose work you will find here include El Greco, Goya, Murillo, Zurbarán, Velazquez, and Ribera.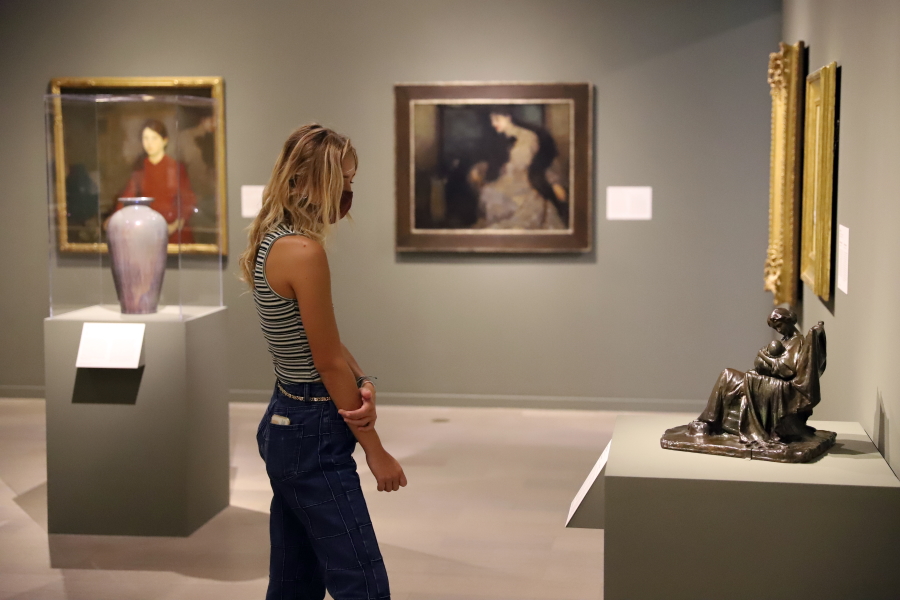 Sculpture Collection
In addition to names like Edgar Degas, Aristide Maillol, Jacob Epstein, Joan Miró, Rodin, Henry Moore and Barbara Hepworth, the sculpture collection includes the oldest item in the entire museum. This is a circular disk made from nephrite (a type of jade) dating from about 3000BC and found in China.
Photography at the San Diego Museum of Art
The museum has a fascinating photography collection too. This includes several portraits of Pablo Picasso by Arnold Newman, Alfred Eisenstaedt's photograph of 'Ernest Hemingway Walking in Cojimar Harbor, Cuba', and works by Edward Weston, and Henri Cartier-Bresson.
See the San Diego Museum of Art on YouTube
How Long to Spend at the San Diego Museum of Art?
It's clear from the vast range of the museum's collections that you can easily spend all day, or even longer, visiting the museum. At the very minimum you should allow 2-3 hours, even to see the highlights.
San Diego Museum of Art on YouTube
The museum has an excellent YouTube channel, with virtual concerts, behind-the-scenes tours, a look at some of the temporary exhibitions that they've had, talks about specific items in the museum's collection, and much else besides in literally hundreds of videos.

Where to Stay in San Diego
---
---
Sep 26, 23 04:18 AM

The Iconic Big Sur Waterfall Everyone Needs to See At Least Once

Sep 24, 23 05:26 AM

Pacific Coast Highway Travel picks the best restaurants in Santa Cruz, choosing the finest gourmet eating places, with both local and international cuisine.

Sep 24, 23 04:17 AM

Pacific Coast Highway Travel visits the Big Basin Redwoods State Park, which is the oldest state park in California.