Before You Go
Things to know before you drive the Pacific Coast Highway, with suggested books to read, maps to buy, and other research to do. Click on the links to take you there.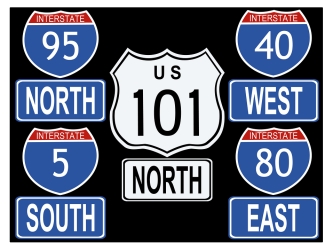 ---
---
Jan 30, 23 04:51 PM

Touring Alcatraz, the former island prison, is one of the best things to do in San Francisco and attracts over 1.5 million visitors a year.

Jan 26, 23 12:20 PM

The Tuesday closure was caused by flooding and prompted safety officials to shut down both sides of the highway in Huntington Beach.

Jan 23, 23 06:19 PM

San Diego Zoo is in Balboa Park, San Diego, California has been called the best zoo in the world and is the most visited zoo in the United States.