Books
to Help You Make the Most
of the Pacific Coast Highway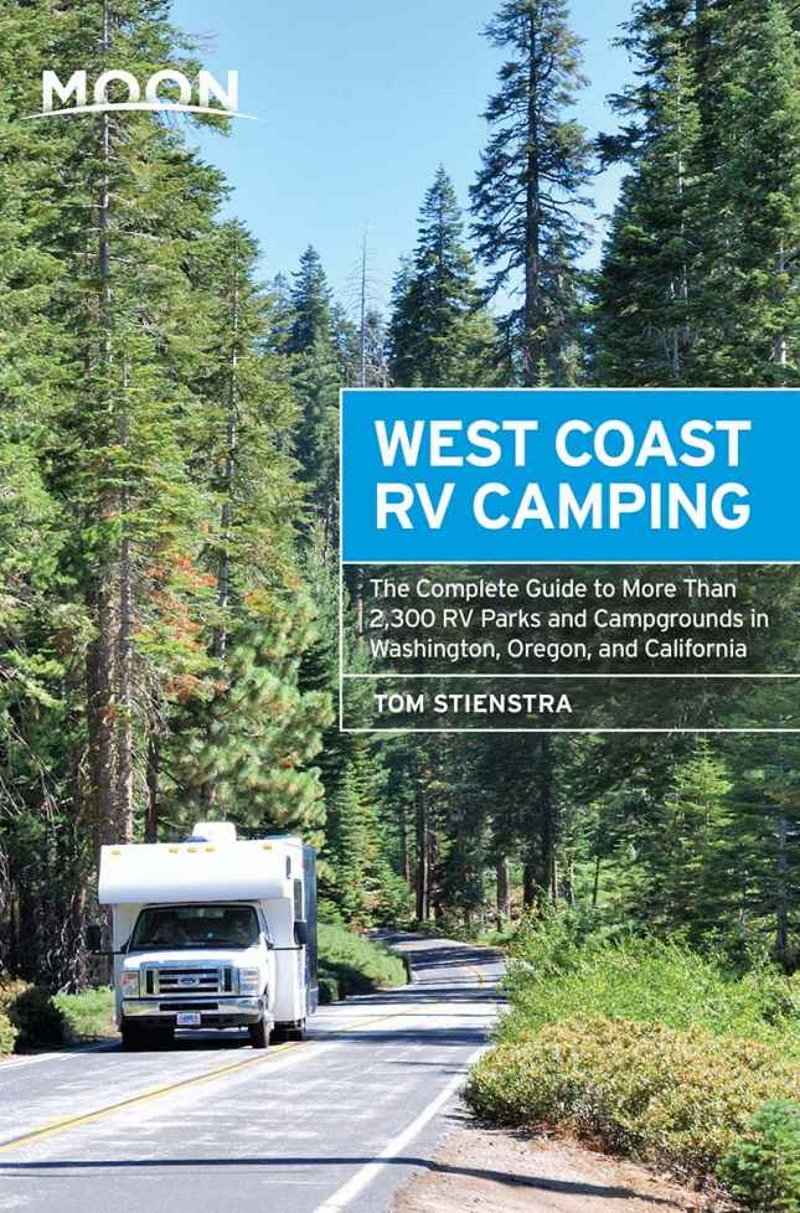 Don't just take our word for what's good, as there are plenty of books to help you with your research into any Pacific Coast Highway trip, or any vacation anywhere along the way. There are several good guides that cover the entire route, for both drivers and cyclists, and you should pack at least one of these in your luggage.
There are also general guidebooks on the Pacific Coast, and on the individual states of California, Oregon and Washington. There are books about the wildlife, and the kinds of guides we most enjoy reading – restaurant guides.

---

Accommodation Guides
California Camping (Moon)

California Bed and Breakfast Inns


---
Camping
See under RV Parks and Campgrounds below
---

City Guides

San Francisco: 101 Free Things to Do in San Francisco (Kindle Guide)
San Francisco: Frommer's San Francisco Free and Dirt Cheap
San Francisco: Make My Day (Lonely Planet)
San Francisco: Your Insider's Guide to San Francisco
Seattle: Frommer's Guide to Seattle 2009

---

Cycling Guides

Bicycling the Pacific Coast
Two Wheels North: Bicycling the West Coast in 1909

---

Driving Guides

Backroads of the California Coast
Pacific Coast Highway Road Trip (Moon Handbooks)
Pacific Coast Highway Road Trip Guide
Pacific Coast Highway Road Trips (Lonely Planet)
Road Trip USA: Pacific Coast Highway


---

Food, Drink, and Restaurant Guides

Good Beer Guide to the West Coast USA
Moon Handbooks' Napa and Sonoma Guidebook
Northwest Wine Country: Wine's New Frontier
---

General Guides

Culture Trails: 52 Perfect Weekends
A Journey into John Steinbeck's California
Lighthouses of the Pacific Coast


---

State, Regional, and USA Guides

California Coastal Access Guide

Coastal California (Lonely Planet)

Discover USA (Lonely Planet)
Frommer's Washington State Travel Guide
Los Angeles, San Diego and Southern California (Lonely Planet)
Michelin Green Guide: California
Michelin Green Guide: USA West
Moon Handbooks: Santa Barbara and the Central Coast
Moon Spotlight Guide to the Olympic Peninsula


---

RV Parks and Campgrounds Guides

California Camping (Moon)
West Coast RV Camping (Moon Outdoors series)


---
---
---
Feb 01, 19 04:24 PM

San Clemente in California is a small city on the Pacific Coast Highway midway between San Diego and Los Angeles, noted for its beaches, surfing, and Spanish colonial-style architecture.

Jan 21, 19 05:19 PM

If you're looking for good Gold Beach Oregon lodging check out the Tu Tu Tun Lodge a few miles inland along the Rogue River, not far from the Pacific Coast Highway on the Southern Oregon coast.

Jan 21, 19 04:48 PM

Gold Beach is a small town on the Oregon coast at the mouth of the Rogue River with the Pacific Coast Highway, Highway 101, here called the Oregon Coast Highway, running right through it.