Get Some Fun PCH Gifts Here
Soul of Los Angeles
Soul of Los Angeles from French publishers Jonglez is a travel guide to 30 Exceptional Experiences in California's largest city.
We're huge fans of the always-unusual Jonglez Publishing travel guides, especially their 'Secret' series, and we've reviewed titles like Secret Amsterdam and Secret Dublin elsewhere. We also recently reviewed and raved over a new title, Soul of Lisbon. Lisbon is one of the first three titles in a new 'Soul of...' series, the others being Tokyo and... Los Angeles.
Jonglez has never published conventional travel guidebooks, and Soul of Los Angeles is no exception. The idea behind the new series is that the authors choose just 30 experiences which, in their view, are quintessential to the destination. 
They are not the 30 top experiences, which anyone could find by going to TripAdvisor or any one of dozens of other websites. No, these are 30 experiences that, in most cases, you'll probably never have heard of but which you will then never forget. There are occasional exceptions, like the Hollywood Bowl included in this Los Angeles guide, but if you've ever been to the Hollywood Bowl you'll know that it is a very Los Angeles experience and worth making an exception for.
The Author
To produce such a guide you obviously have to find the kind of author who is intimately familiar with a city, with its quirky corners and its hidden places, with its food, its architecture, its shops... with everything, in fact. Jonglez had recommended to them a man named Emilien Crespo, and he certainly delivered the goods. Crespo has worked for Apple, written for magazines, and has eaten at almost every place in town, from humble street food trucks to top Hollywood restaurants.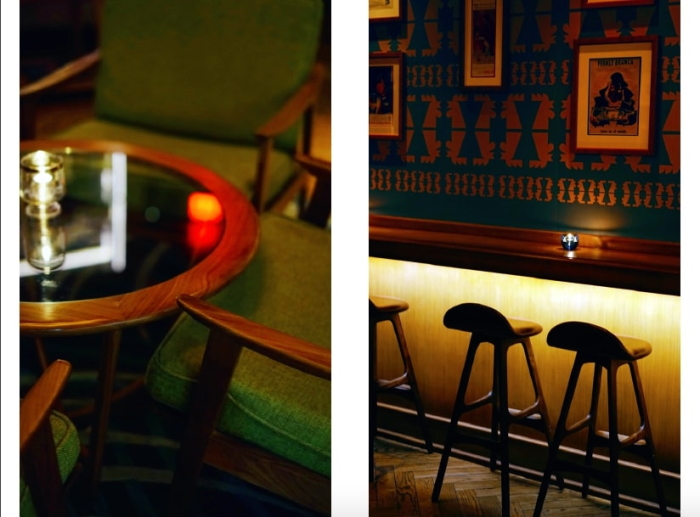 Eating in Los Angeles
You would therefore expect the eating recommendations to be good, and they are. Every one, no matter how humble, is the kind of place you immediately want to rush out and go to. One, for example, is a simple taco truck. Not just any old taco truck, though. This is Mariscos Jalisco, which also happens to be LA's best taco truck according to the city's esteemed food critic Jonathan Gold. The entry for the taco truck is followed by an interview that Jonathan Gold gave for this book shortly before his sad passing.
The author is clearly no food snob, as another entry in the book recommends The In-n-Out Burger on Sunset Boulevard. It's the kind of fast food place that regular travel guides would run a mile from, but the author explains what the chain means to LA people, and also adds - which we never knew - that there's a secret menu which you can find online and so you can feel like a local and show you know you can order right.
Design
Like the concept of the books, the design is also minimalist. Most entries get a two-page spread, one side being a full-page color photo. The other side has 2-3 paragraphs describing the entry (very well-written and evocative), along with a box of practical info. There's lots of white space around, and it's a really attractive-looking book. Some entries get a few pages more, with extra color photos where it warrants it, and there are also a few two-page interviews with people connected with the entries.
Movie Night
How can you go to Los Angeles without going to see a movie? Here's what this book recommends: The New Beverly Cinema. Why? Because it's owned by Quentin Tarantino, who has a vast and eclectic movie collection that he shows in his cinema. One of his own films is screened every Friday at midnight, and he's deliberately kept prices low.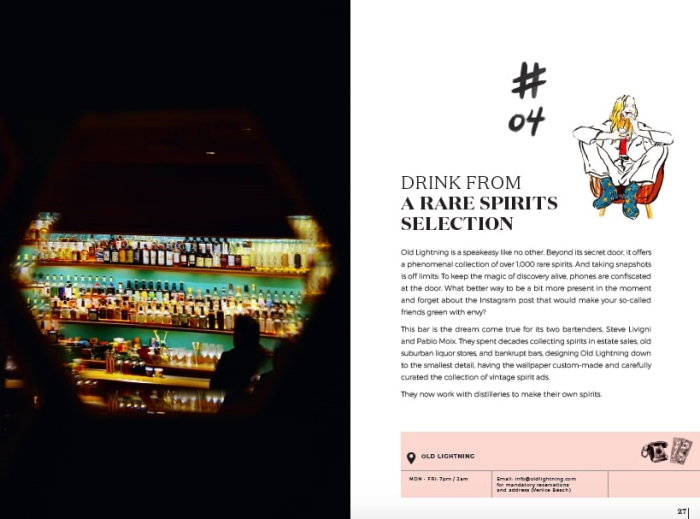 Comedy Night
The author also recommends one of the smallest comedy clubs in Los Angeles, Largo at the Coronet, which seats fewer than 300 people. The small crowd appeals to come of the biggest names, and people like Ellen De Generes, Jeff Goldblum, Sacha Baron Cohen, and Will Farrell have all appeared there. You're even given a strategy for going early, picking up your ticket, going away again to get a drink or bite to eat, and coming back when the show starts.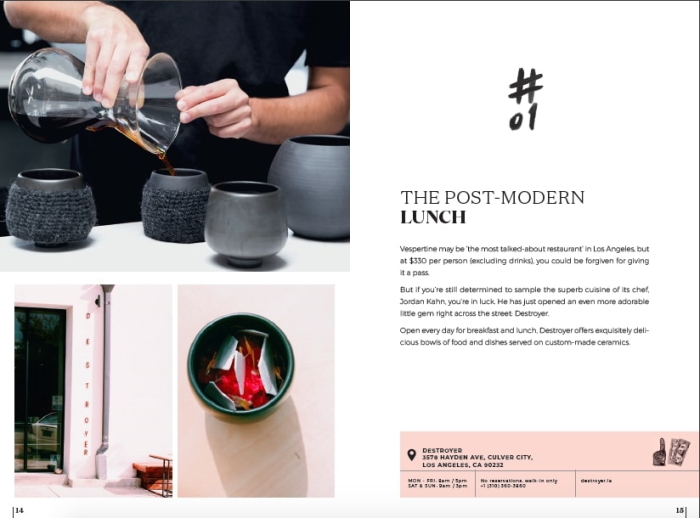 Other Entries We Like
We can't give away all the author's tips but other entries we like include a terrific jazz club, a Malibu beach you can only access at low-tide, an incredible museum in someone's house and for which you have to make a private reservation, and the pole-dancing club where Courtney Love met Kurt Cobain. If that isn't a wide cross-section of Los Angeles experiences, we don't know what is.
SOUL OF LOS ANGELES won a GOLD medal at the 2020 Independent Publisher Book Awards.

Buy the Book
If you're going to spend a few days in Los Angeles then you should definitely buy this book. We'd recommend you buy it in addition to a conventional guidebook, as a regular travel guide will have tons of stuff not in this book, but we can guarantee this book will have suggestions that are not in any other guide to Los Angeles.
You can buy the book from the Jonglez Publishing website, or from Amazon.
---
---
Nov 29, 23 07:10 AM

PCH Travel's intro to the Disneyland Resort, which includes both Disneyland Park and Disney California Adventure Park, just a few miles from the coast highway.

Nov 27, 23 04:20 AM

PCH Travel picks the best time to visit the Olympic Peninsula, with a monthly summary of the weather, plus hotel prices and special events to help plan a visit.

Nov 25, 23 07:03 AM

PCH Travel picks the best time to visit Santa Barbara, with a monthly summary of the weather, plus hotel prices and special events to help plan a visit.