Los Angeles Travel Guide
With San Diego and Southern California
This Los Angeles Travel Guide from Lonely Planet also covers the most popular places in Southern California. The coverage ranges from Palm Springs and Joshua Tree National Park in the east through San Diego, Disneyland, and north along the California coast to take in Santa Barbara too.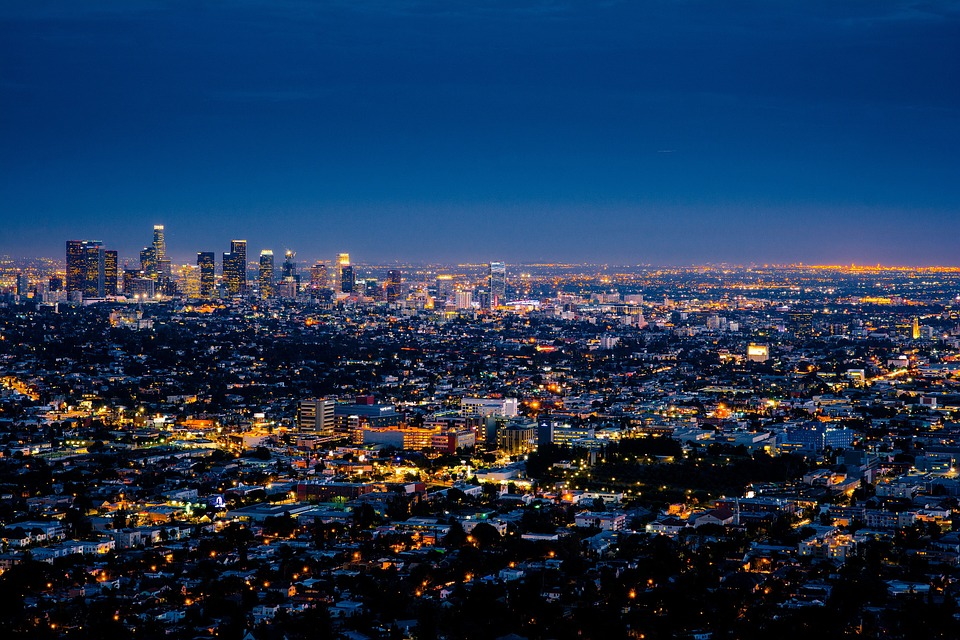 If you're planning to drive the Pacific Coast Highway then this guidebook will give you travel advice from San Diego and La Jolla at the southern end, through places like Dana Point, Laguna Beach and Newport Beach, then through Los Angeles, Santa Monica, Malibu, and as far north as Santa Barbara. That's the place we always recommend as the ideal first night's stop if you're driving PCH north from Los Angeles.
And we have to admit we liked this book from the start, as right at the front the authors listed Driving the Pacific Coast Highway as one of the 25 Top Experiences covered in the guide.
Who Are Your Los Angeles Travel Guides?
So, if you are going to be driving this southern stretch of the Pacific Coast Highway, and maybe taking in Disneyland or a side trip to Palm Springs, who will be your guides? It helps to know who's holding your hand if you're going on what might be the trip of a lifetime. Fortunately this guide is written by a bunch of knowledgeable people:
Adam Skolnick, a third-generation Los Angeleno who still lives in Santa Monica.
Sara Benson, who has written for The Los Angeles Times and contributed to several other Lonely Planet California guides.
Andrew Bender, who moved to LA twenty years ago, and stayed, and who has also written for The Los Angeles Times and other Lonely Planet California guidebooks.
Travel Advice
There was a time when guides like Lonely Planet and Rough Guides were aimed squarely at the budget traveler, and you could expect them to be snarky about unashamedly touristy places like Disneyland. Not any more. After all, tourists buy guidebooks!
This guide has a good Disneyland section, with almost twenty pages, which should be more than enough if Disneyland is on your itinerary, although if Disneyland is your main reason for visiting California, you'll want to get a special guide like the excellent and thorough Unofficial Guide to Disneyland.

Hotels and Restaurants
So how good will this guide be when you're both planning and making your trip? Well, both hotels and restaurants are thoroughly covered and when we checked their reviews of places we've stayed at or eaten in ourselves, we found them spot-on. We didn't always agree with their verdicts, but we could certainly tell that they'd been to the places and were giving their own opinions. The reviews were brief, but informative and useful. You could certainly rely on the book for advice when you're choosing where to stay and where to eat.

Is It Worth Buying?
Definitely worth buying, if you're traveling around in the areas covered but don't want to buy a hefty guide to the whole of California and only use 25% of it. If you're only planning to see LA, get a dedicated LA guide. If you're visiting LA and Disneyland, say, then buy two dedicated guides. But if you're doing more sightseeing than that in Southern California, this will be a very useful companion both before and during your trip.
Our Los Angeles Pages
---
---
Jul 04, 20 09:52 AM

Prince Harry is gradually transitioning to his new non-royal life by taking small steps towards it. In his latest attempt, he has removed all references to himself as "His Royal Highness" on the websi…

Jul 04, 20 09:52 AM

With the coronavirus pandemic disqualifying flying, and most vacationers staying close to home, 'tis the season to embark on a road trip. Whether you're a seasoned road tripper or you're giving it a t…

Jul 03, 20 10:51 AM

Beaches in Newport Beach, Huntington Beach and Laguna Beach will officially be closed Saturday and Sunday, ahead of what is considered the busiest summer weekend for beachgoers in Southern California.