Get Some Fun PCH Gifts Here
Laguna Beach
The Pacific Coast Highway goes right through Laguna Beach, a relaxed artsy beach resort whose attractions include shopping, galleries, dining, and beaches.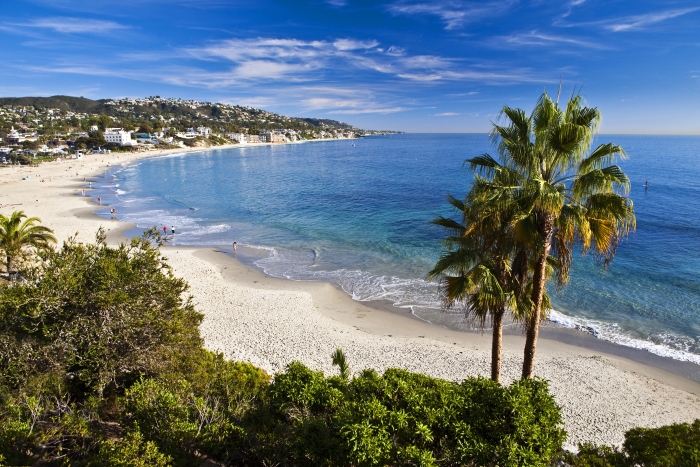 Photo Courtesy of Visit Laguna Beach
Getting to Laguna Beach
San Diego to Laguna Beach
From San Diego, the quickest way is to take I-5 to exit 85A, then CA-73N. The distance is about 80 miles and journey time should be around 90 minutes in average traffic conditions.
You could also leave at exit 79 into Dana Point and then finish the journey along the coast for the last few miles. It cuts a few miles off the journey and the time should be about the same.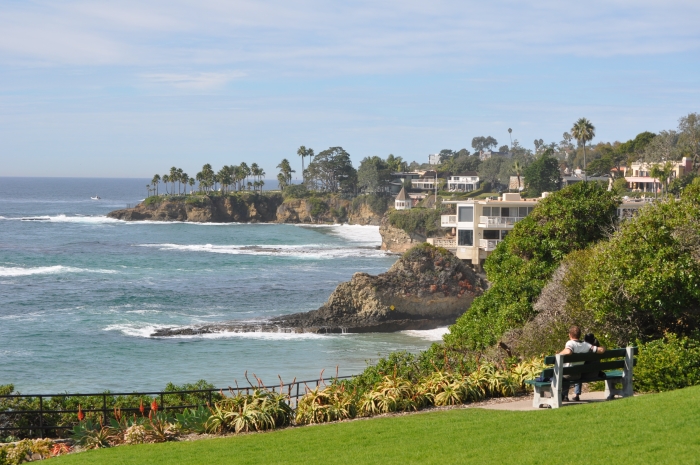 Heisler Park. Photo Courtesy of Visit Laguna Beach
Los Angeles to Laguna Beach
Taking Los Angeles International Airport as a starting point, then Laguna Beach is about 55 miles south. The quickest way is to take I-405S and you should be there in about an hour, depending on the traffic.

If you want to go the coastal route through Redondo Beach, Long Beach, Huntington Beach, and Newport Beach, take Highway 1 south from the airport and follow it all the way. The distance is about the same, but it will take you at least a couple of hours depending on traffic.

The first part through the city isn't very scenic but it's a much nicer drive once you hit the coast around Seal Beach. The highway then goes right through the centers of all those beach towns so it's much slower driving. There are also more temptations to stop along the way.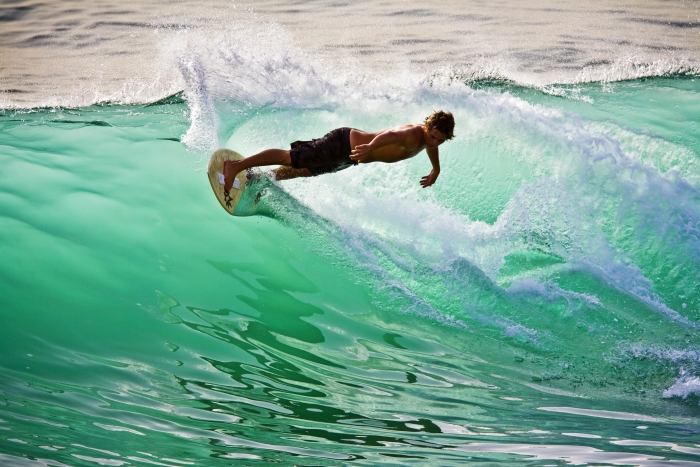 Photo Courtesy of Visit Laguna Beach
What to Do in Laguna Beach
Most people go to Laguna Beach for the beaches, to have a relaxing break, or to take in one of the town's many events (see below). 
Beaches
There are about a dozen different beaches to choose from, stretched along seven miles of coastline, and they're rated among some of the best in Orange County. There are several family-friendly beaches. These include Crescent Bay, which has lots of tide pools for kids (and adults) to explore, Main Beach for its gentler waves, and Aliso Beach, which has a playground.
Don't be put off Thousand Steps Beach by the name. There are 'only' about 230 steps leading down to the beach, though it can seem like 1,000 when you're walking back up again after a day on the sand.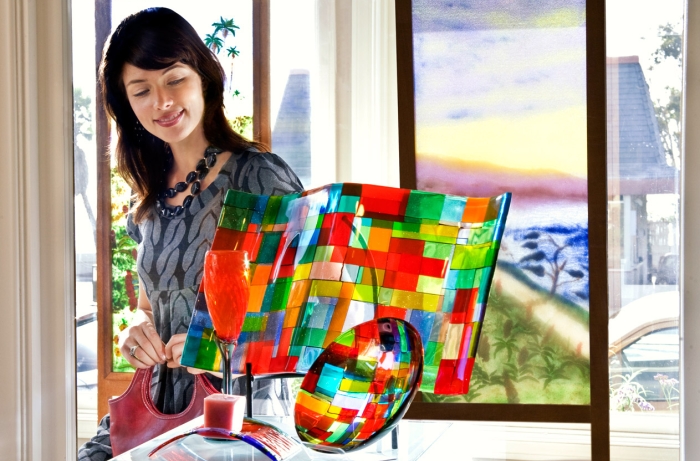 Fine Shopping Opportunities. Photo Courtesy of Visit Laguna Beach
Crystal Cove State Park
The Pacific Coast Highway goes right through this park, which extends out into the ocean as an underwater park. There are just over three miles of beach, along with 2,400 acres of natural woodland. There are some great hiking trails through here, and it's a good place for horseback riding too. It's also popular for swimming and surfing. It's about three miles north of town on the way to Newport Beach. www.crystalcovestatepark.org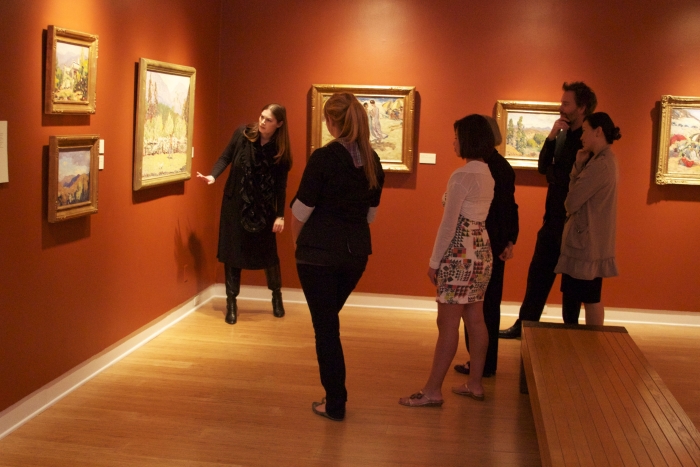 Laguna Art Museum. Photo Courtesy of Visit Laguna Beach
Laguna Art Museum
With such an artistic community, it's not surprising one of the town's main attractions is its art museum. The Laguna Art Museum can trace its origins back to 1918 and the forming of the Laguna Beach Art Association, a group of artists who had settled in the town.
 The museum is devoted to California art and they have about 3,500 items in their permanent collection, from the early 19th century onwards. In addition there are changing special exhibitions.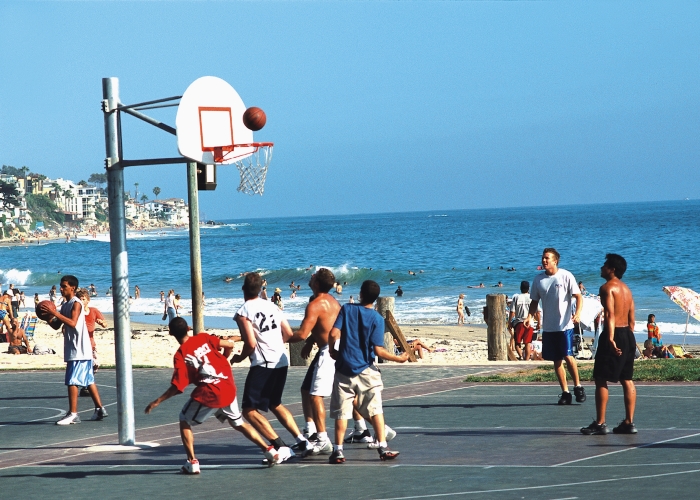 Main Beach. Photo Courtesy of Visit Laguna Beach
When to Visit Laguna Beach
Although the town lacks major tourist attractions, it more than makes up for it by having a series of big special events and festivals throughout the year. These include several arts festivals (it's a very artistic community), The Laguna Beach Music Festival, The Sawdust Art and Craft Festival, The Laguna Dance Festival, and Pageant of the Masters.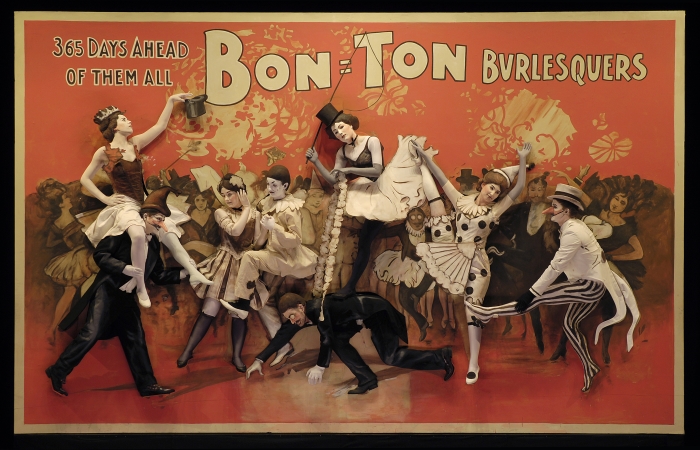 Pageant of the Masters. Photo Courtesy of Visit Laguna Beach
Pageant of the Masters
Pageant of the Masters is one of the best and most unusual events in the USA. It was first held in 1933 and in it, people dress up to recreate famous works of art. Over 500 people work for over 60,000 hours to create these, and put on 56 90-minute shows in the Festival of Arts grounds. It's a truly remarkable and unique event, held over the summer with a different theme each year, though the traditional finale is a recreation of Leonardo da Vinci's The Last Supper.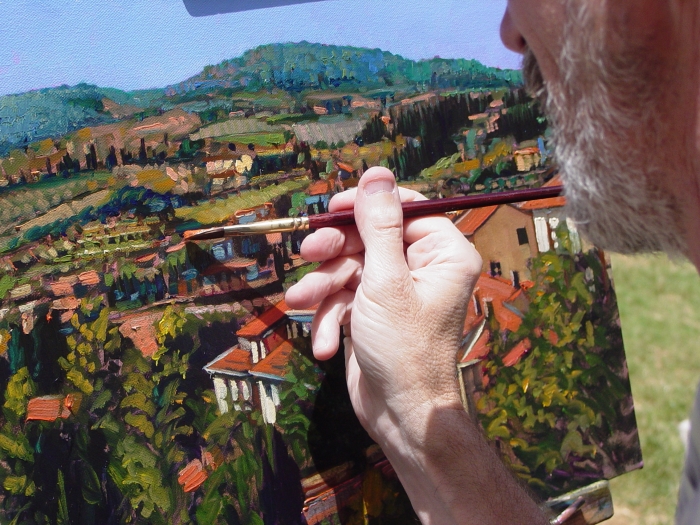 Courtesy of Visit Laguna Beach
Festival of Arts
The other big event in the town's calendar is the summer-long Festival of Arts. It features works by about 140 artists from Orange County and is the longest-running outdoor fine arts festival in California. It goes way beyond just being a chance to see and buy art works, though. There are nightly music concerts, art workshops, art tours, dining events, art discussions, children's activities, and lots more fun stuff.
So before booking your trip, check the Events page of Visit Laguna Beach for dates. You don't want to visit and be told: 'You should have been here last week!'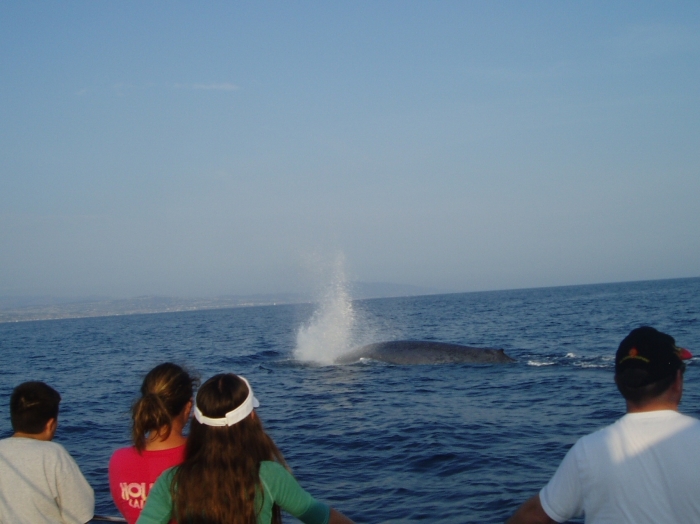 Blue Whale Spouting. Photo Courtesy of Visit Laguna Beach
Where to Stay in Laguna Beach
Last time we stayed overnight we stayed at the wonderful Casa Laguna Hotel and Spa.
If they happen to be full or you prefer a different location, you can search for other options here:
Where to Stay in Laguna Beach
Laguna Beach Visitors Center
The official Laguna Beach Visitors Center is at 381 Forest Avenue and it's open every day. It's a very helpful and well-run center. There's also a smaller center at 190 Ocean Avenue that's only open Friday-Sunday.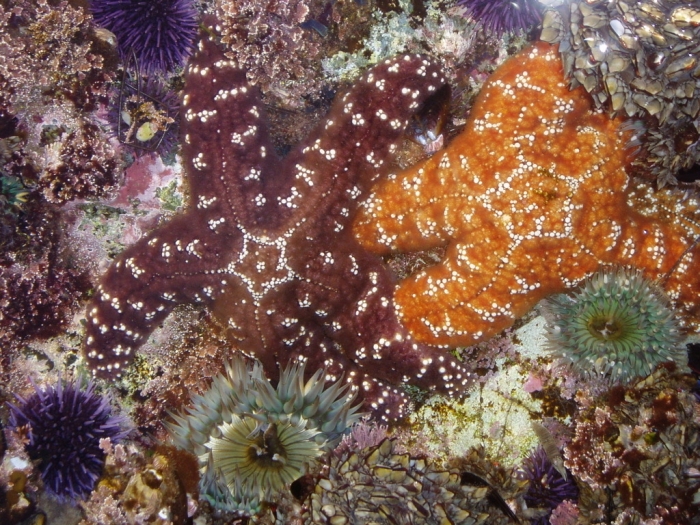 The Fascinating World of Tide Pools
Photo Courtesy of Visit Laguna Beach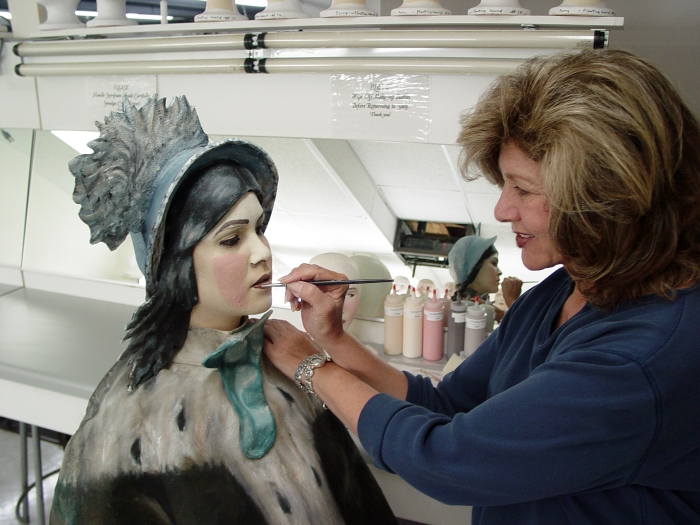 Preparing for the Pageant of the Masters
Photo Courtesy of Visit Laguna Beach
---
---
May 10, 23 09:47 AM

A food and drink expert charts the perfect course from San Francisco to Los Angeles.

Apr 26, 23 10:07 AM

California is home to some of the most diverse and beautiful natural landscapes in the world, making it a haven for outdoor enthusiasts. The state of California offers a wide range of outdoor activiti…

Apr 25, 23 11:08 AM

The latest study by Upgraded Points sets gas cars against electric vehicles to see which vehicle is truly the most economical on five American road trips. Examining the time and fuel costs along iconi…