Santa Cruz
Santa Cruz is Counterculture Central along this stretch of the Pacific Coast, about 80 miles south of San Francisco and 50 miles north of Monterey at the north end of Monterey Bay.

 It's definitely the big city when compared to the more refined feel of Monterey and Carmel further south, but it's big city California-style, with its beach boardwalk, Santa Cruz Surfing Museum, California girls, and liberal politics.
It's been a beach resort since way back in the middle of the 19th century, but alongside the carousel and roller coaster are video arcades and a laser tag arena. There's been a campus of the University of California here since the 1960s, it's close to Silicon Valley, a good base for exploring California's wine country and there's a great nightlife too.
Yes, there's plenty to do in and around Santa Cruz. You'll also find a lot of good eating places and a wide range of accommodation, from motels to the finest luxury inns. 

What to See In and Around Santa Cruz
One of the best beaches in the area, easily reachable along the clifftop West Cliff Drive. You can drive but there's also a path alongside the road and it's better to walk or bike so you can stop and enjoy the views, and watch the surfers ride the waves below. The beach when you get there has beautiful soft sand, tide pools and hiking trails, and the 'natural bridges' are those carved out of the rocks by the wind and the pounding sea. 

This was the 12th mission to be built by the Spanish in California, and was originally constructed in the 1790s. It was unfortunately destroyed in an earthquake in 1857, and what you can see today is a half-scale replica of the church and a museum about the mission in one of the restored 1790s buildings.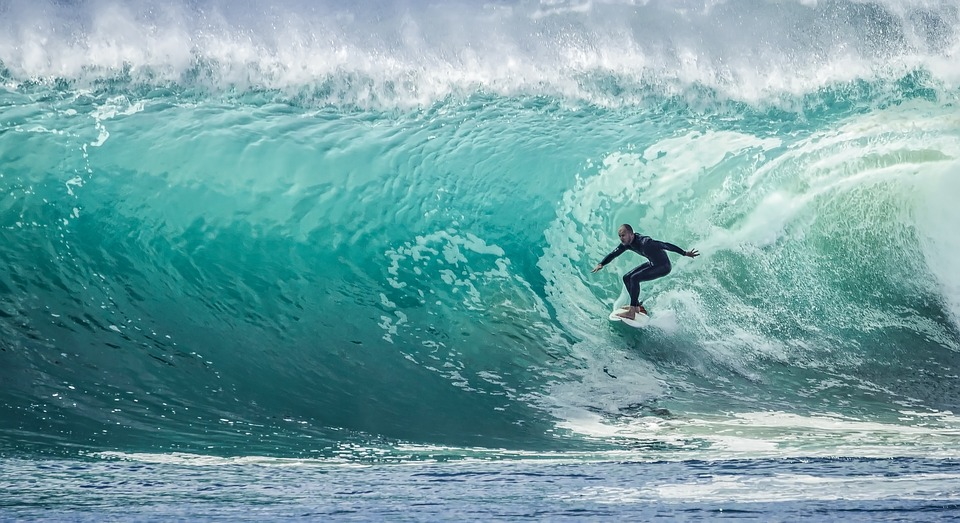 If you think surfing began in the sixties with the Beach Boys, the Surfing Museum takes you right back to the start of the local surfing craze as the sport arrived in Santa Cruz in 1886 when three Hawaiian princes surfed the mouth of the San Lorenzo River. (Surfing goes back hundreds if not thousands of years before that, as part of early Polynesian cultures.) The museum has videos, some great photos of early surfers, a surfboard that was crunched by a great white shark, surf movie posters and lots of other fun surfing stuff.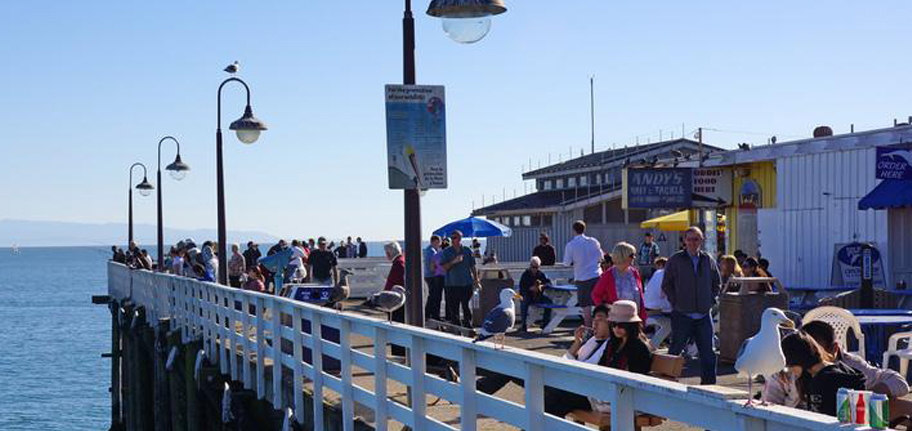 Here you'll find plenty of restaurants – seafood, of course, which is also what the sea lions under the wharf are barking for. The wharf's fishermen don't bark much, though they too are hoping for some fine seafood for their supper. At the wharf you can also go shopping for clothes, local souvenirs, your own fishing equipment, and rent boats.

An offshoot of the University of California at Santa Cruz and part of its Long Marine Laboratory, here you can see marine scientists at work. It's very much a working place as well as a visitor attraction, and you can see up-close what those marine biologists are discovering. There's an aquarium, interactive exhibits, and tide-pool touch tanks.

Outstanding gardens belonging to the University of California at Santa Cruz, with a walking path that leads you through their major collections grouped according to area and covering California, Australia, New Zealand, and South Africa. There are also smaller collections of conifers, rare fruit trees, a eucalyptus grove, South America, native species, and a cactus and succulent garden.

Whale Watching
See the Whale Watching in California page.

Look for this about a mile north of Santa Cruz along Highway 1 and see what a 19th century California dairy farm was like. There are also 7000 acres of land with hiking and biking trails, horseback riding, forests, beaches and great Pacific Ocean views.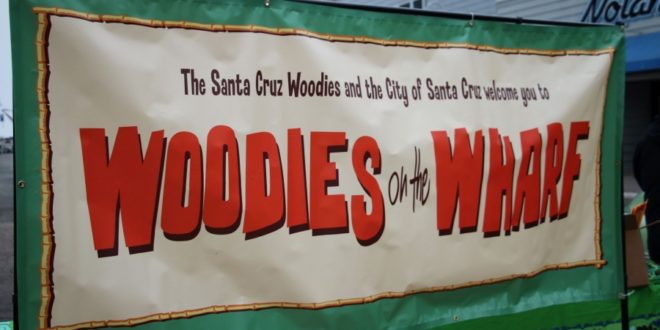 If you're a surfing dude or just wanna have fun then Santa Cruz in late June is the place to be. That's when the annual Woodies on the Wharf takes place, usually on either the 3rd or 4th Saturday of the month. Check the website for the exact date each year. It's when the Woodies of the World congregate on the Santa Cruz Wharf, about 200 of them, from as far away as British Columbia or even the east coast, where the girls are hip and the woodies can still drive all the way across the USA to be here. 

---
---
Oct 06, 21 03:29 AM

The Pacific Coast Highway is California's longest state route at 656 miles (1,055 kilometres) and runs along the Pacific Ocean, making it arguably one of the prettiest drives in the United States. Fou…

Oct 06, 21 03:29 AM

United Airlines just made a lot of friends among cycling enthusiasts. The Chicago-based carrier has eliminated its fees for passengers traveling with their bicycles, joining fellow airlines American a…

Sep 30, 21 03:15 AM

Best Tours & Travel's recent reopening saw sellout tours and a continuing recovery in its private charter operations, thanks to nonstop outreach throughout 2020's shutdown months that continues today.