Moss Beach Hotel:
The Seal Cove Inn
The Seal Cove Inn is on Cypress Avenue, which is directly off the Pacific Coast Highway, and aptly named as you drive down the quiet road through shady cypress trees.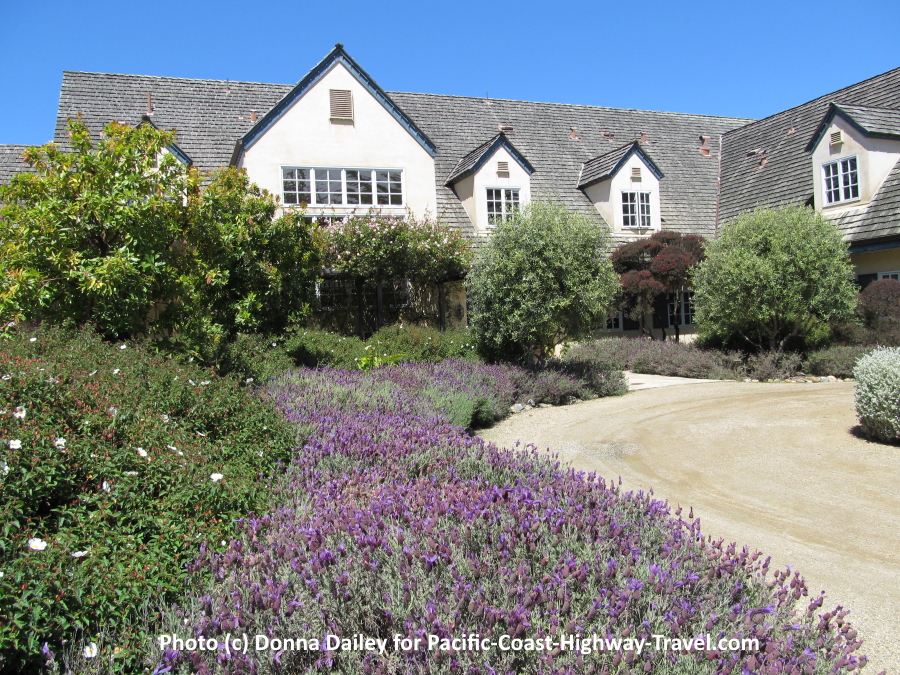 This Moss Beach hotel is then set back off Cypress Avenue, a really quiet location a few minutes walk from the ocean. We arrived at 6pm, just as the afternoon tea and hors d' oeuvres was finishing, so we took some of the artichoke dip, cheese, crackers and poppy seed cake up to our room to snack on while we unpacked.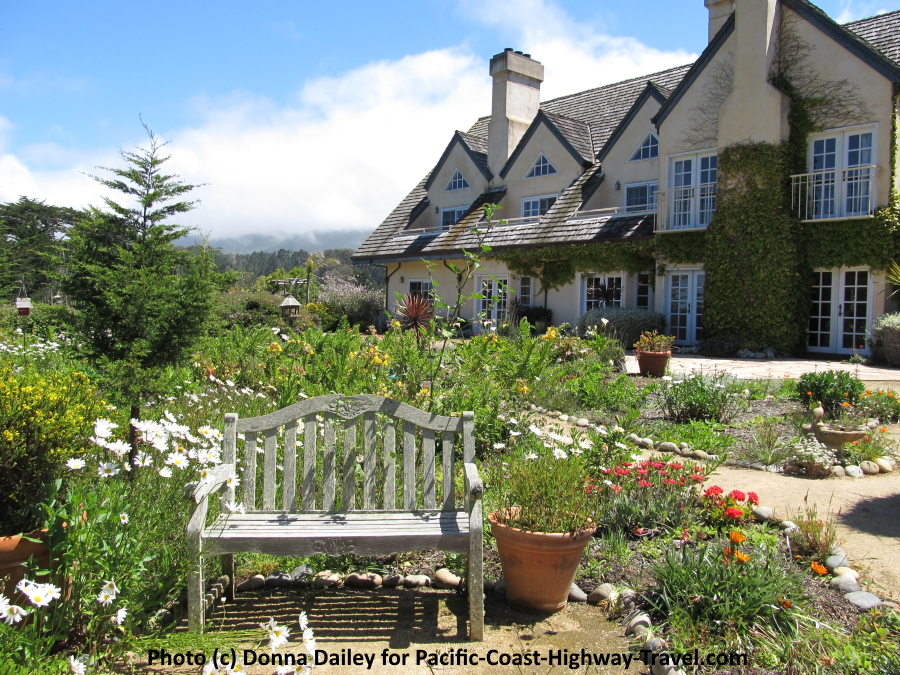 The Gardens Behind the Seal Cove Inn
Our Room at the Seal Cove Inn

We had Room 7, which we later discovered was bigger than the other rooms, extending further out at the back of the inn. It looked out, as the rear rooms do, over the beautiful gardens, and it was huge. The feeling of space was helped by the high ceilings and the neutral beige color of the walls and carpets. We loved the minimalist approach.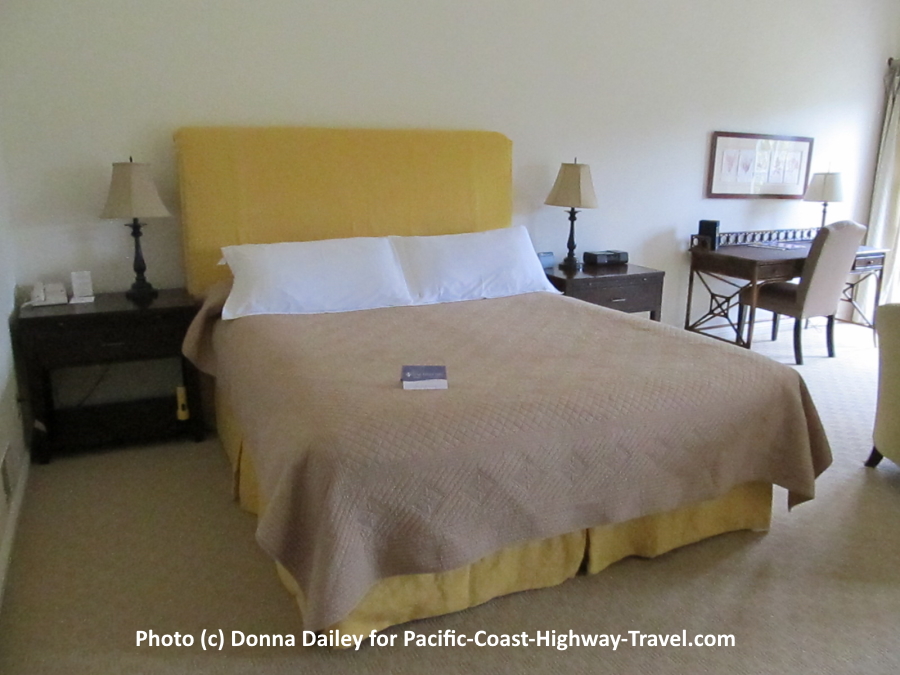 The room had everything you needed - a sofa, coffee table, a large desk, a TV stand and a big bed – without feeling crowded. There were some really lovely art works on the walls, too, delicate sketches and etchings of plants and sea creatures.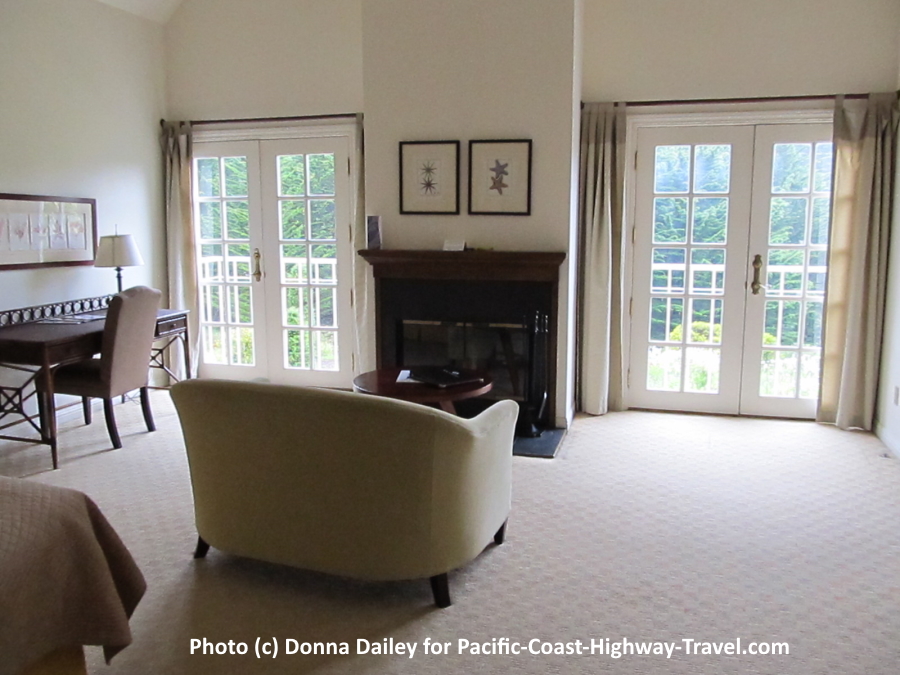 The room also had an easy-to-light wood-burning fireplace, which we made full use of on what was a damp evening. It came with two nifty and clean bags of wood in burlap sacks, which you just put in the fireplace and set light to. They were so small we were convinced they wouldn't give out any heat, or would burn out quickly, but they were amazing. The first one burned warmly for hours, and we asked for the name of them at the reception desk, to get some for our own fireplace at home.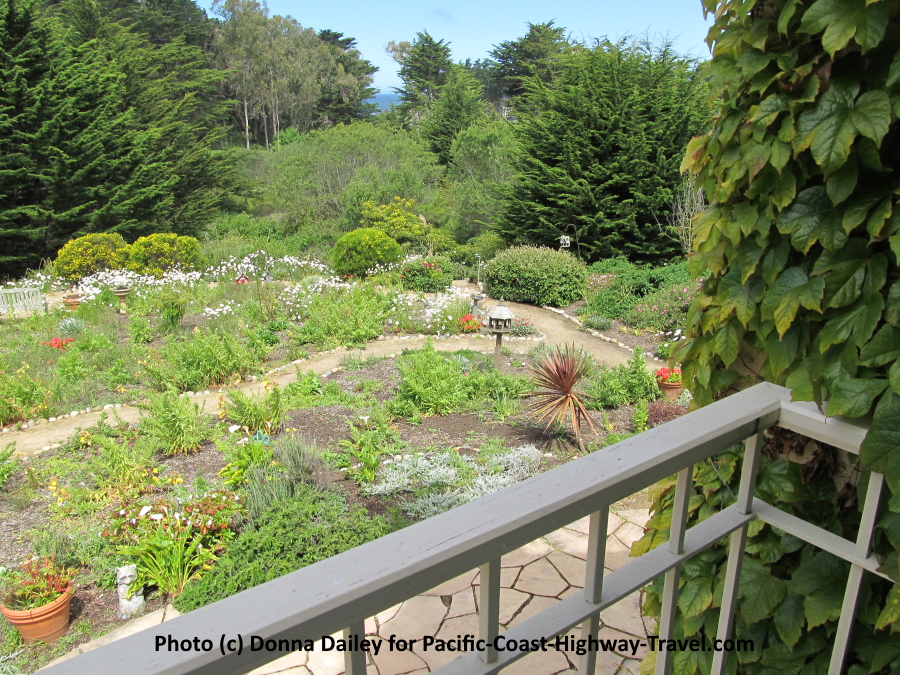 Moss Beach Hotel Amenities
The Seal Cove Inn has a big library of movies on video and DVD, free for guests to use, and there are always cookies on the front desk, and tea and coffee available all day in the guest lounge. We were impressed by the buffet breakfast, far better than most buffet breakfasts are: a bell pepper strata with a red salsa, grits, yogurt, bread, bagels, cereals, tea, coffee, juices and a very more-ish coffee cake - in fact we did have more!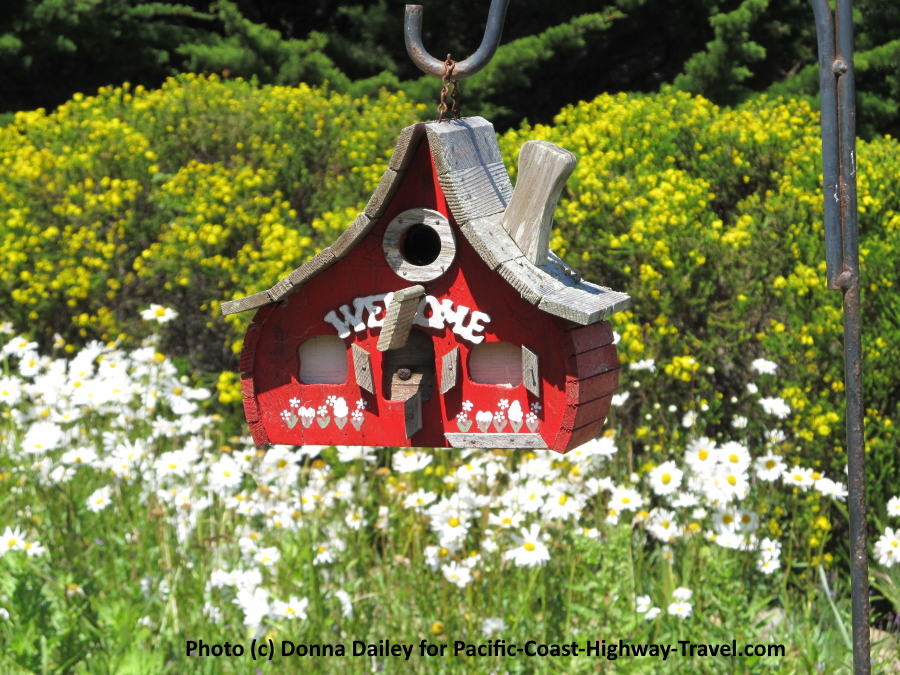 Moss Beach Hotel Gardens

The crowning glory of the Seal Cove Inn, though, are its beautiful and colorful gardens. As a picture's worth a thousand words, we've put several garden photos in the slide show at the top of the page. In the morning before we left, there was plenty of time to walk down to the coast and see the seal cove that the inn takes its name from.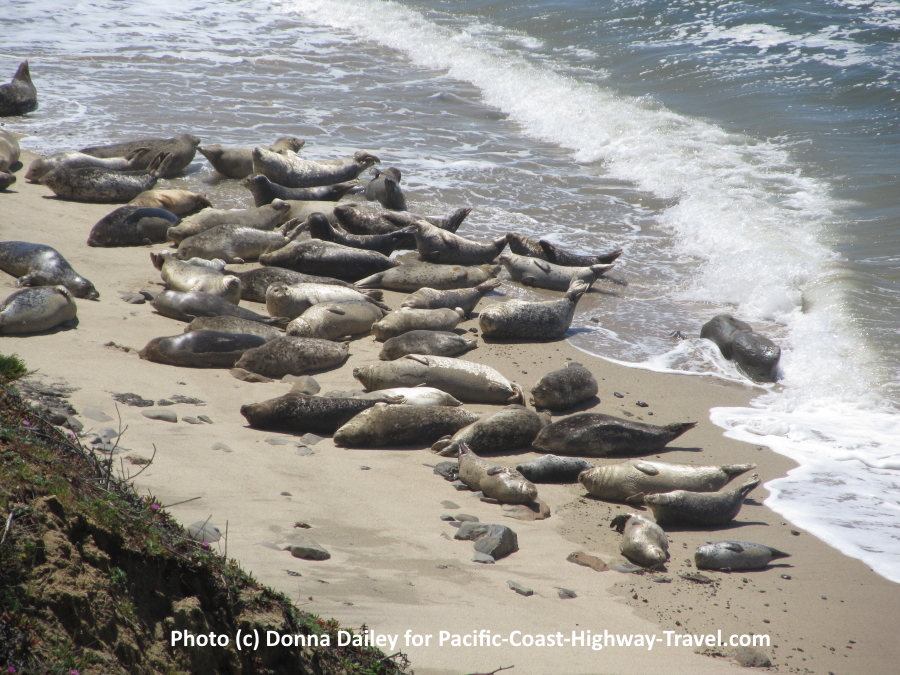 There's a Reason It's Called Seal Cove!
Then we came back and enjoyed the gardens, seeing hummingbirds and quail, before it was time to get back on the road after a totally relaxing overnight stay.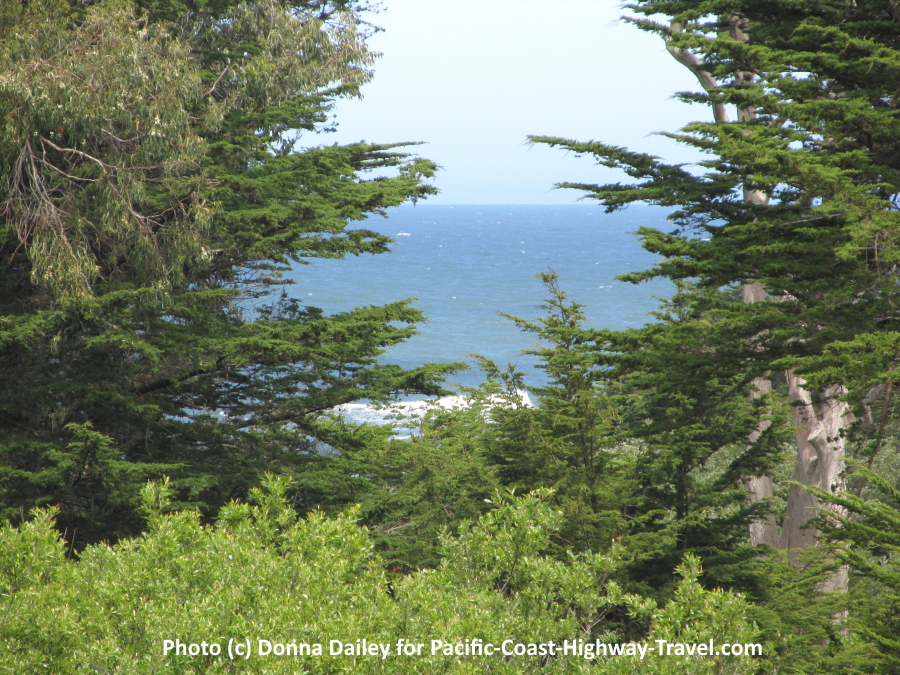 View of the Sea from the Gardens
Contact Details
The Seal Cove Inn
221 Cypress Avenue
Moss Beach, CA 94038
Toll-Free: 800/995-9987
Phone: 650/728-4114
Email: info@sealcoveinn.com 
Check out our Slideshow of this Moss Beach Hotel
All Photos (c) Donna Dailey
---
---
Oct 06, 21 03:29 AM

The Pacific Coast Highway is California's longest state route at 656 miles (1,055 kilometres) and runs along the Pacific Ocean, making it arguably one of the prettiest drives in the United States. Fou…

Oct 06, 21 03:29 AM

United Airlines just made a lot of friends among cycling enthusiasts. The Chicago-based carrier has eliminated its fees for passengers traveling with their bicycles, joining fellow airlines American a…

Sep 30, 21 03:15 AM

Best Tours & Travel's recent reopening saw sellout tours and a continuing recovery in its private charter operations, thanks to nonstop outreach throughout 2020's shutdown months that continues today.