Get Some Fun PCH Gifts Here
Napa Wine Country Inn
The Napa Wine Country Inn and Gardens in St Helena overlooks a vineyard and has free wine tastings every evening and offers guests help with booking wine tours.

All photos (c) Donna Dailey
We were ready for a glass of wine when we pulled into Napa's Wine Country Inn and Gardens, just north of St Helena in Napa Valley, after a long day. Which was fortunate as the early evening free wine tasting had just started in the lounge when we checked in, and the other guests were chatting away making it look like we'd arrived just at the right time at a cocktail party.

We were shown to our room which overlooked a vineyard and was as fantastic as anyone could hope for. We didn't want to leave it, but there was a party going on so we dumped our bags and headed back to the main building.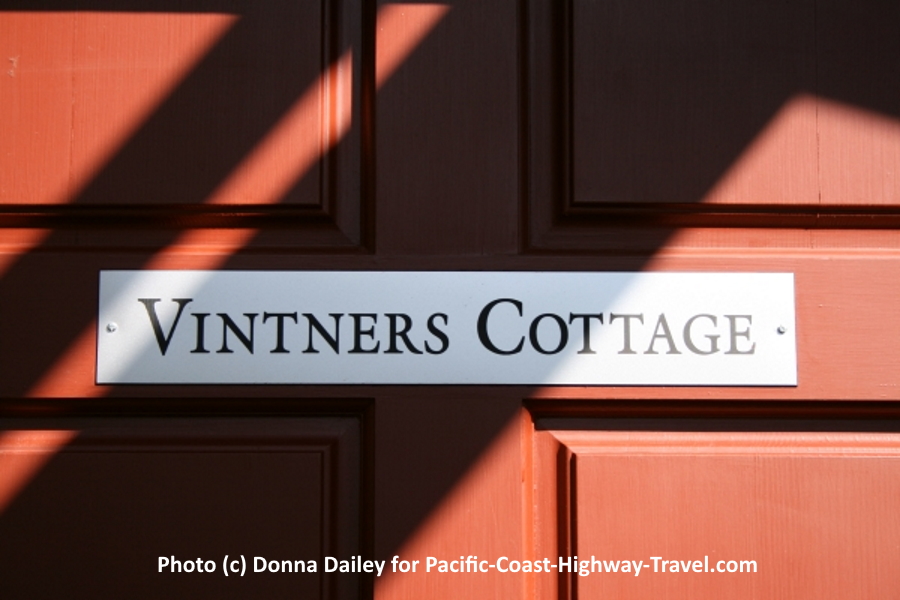 Our room (Room 29, Vintner's Cottage) was in a small building separate from the main block, and there were other cottages dotted around the place. So even though Napa's Wine Country Inn can take quite a few guests (20 regular rooms, 4 suites, 5 luxury cottages) you never felt crowded.

Eat, Drink and be Merry
Guests were certainly doing all three at the wine tasting, helping themselves to the really exceptional appetizers that accompanied the Napa Valley wine on offer. Hot Boboli Vegetarian Pizza, Sliced Tomatoes with Cream Cheese and Pesto, Balsamic Vinegar Marinated Artichoke Hearts – those were just a few of the snacks we tucked into, as we got to know some of our fellow guests and got some good advice from people who'd been staying there a day or two already.

We asked about one of the appetizers and our hosts disappeared to the kitchen and brought out a recipe book, handing us a copy of the recipe for the dish we'd been drooling over. Guests asked them so often for recipes, for their appetizers and beautiful breakfasts, that a batch of photocopies was always on hand.
Napa Wine Country Inn Breakfast
At breakfast the next morning there were cold meats, cheeses, fruit, and fresh muffins. I had a fresh home-made bacon and spinach quiche – the cooking smells were still wafting through from the kitchen – while Donna made herself a waffle with blueberries and strawberries.

There's no restaurant for an evening meal at Napa's Wine Country Inn, though they do serve special dinners a few times a year, and a host of good eating places in St Helena are just a short drive away. There's also a Restaurant Shuttle that will take you to and bring you back from some of the more popular restaurants.

Luxury Cottages at the Wine Country Inn
We felt we were having the ultimate luxury Napa Valley experience when we went back to our cottage to relax. They say a picture's worth a thousand words so why spend time describing it when the Wine Country Inn has a great website showing their wine country cottages.

Unique Inns

The Wine Country Inn and Gardens, Napa Valley, is a member of Unique Inns. For more details and for online booking information for all the Unique Inns in California, Oregon and Washington, as well as their inns in Idaho, and British Columbia in Canada,
visit the Unique Inns website.
Where to Stay in Napa Valley
---
---
Sep 26, 23 04:18 AM

The Iconic Big Sur Waterfall Everyone Needs to See At Least Once

Sep 24, 23 05:26 AM

Pacific Coast Highway Travel picks the best restaurants in Santa Cruz, choosing the finest gourmet eating places, with both local and international cuisine.

Sep 24, 23 04:17 AM

Pacific Coast Highway Travel visits the Big Basin Redwoods State Park, which is the oldest state park in California.