Napa Valley Bed and Breakfast Inns
Get Some Fun PCH Gifts Here
Napa Valley Bed and Breakfast Inns
Ideas on where to stay when touring California's Napa Valley vineyards and wineries, including hotels, historic inns, a ranch, a resort, and railway carriages!
Whether staying in Napa City, Calistoga, Yountville or anywhere else in Napa Valley, California's wine country has plenty of choice accommodation to offer. Hotels, inns, guesthouses, ranches, resorts, bed and breakfasts and even old railway carriages provide a range of room options and prices.
Napa Valley is expensive, though, partly because the general standard of accommodation in Wine Country is so high. There are a few budget hotels and other cheap options, however, and the following suggestions come highly recommended.

Mid-Price Napa Options
Calistoga Inn, Restaurant and Brewery
1250 Lincoln Avenue, Calistoga, CA 94515
Tel: (707) 942 4101
Established in 1882 and a firm favorite ever since, the Calistoga Inn has a great location by the river, with 18 rooms in period style. All rooms have their own sink but bathrooms and shower rooms have to be shared, which is why it's cheaper than most.
The Inn has its own popular restaurant, with an outdoor dining patio by the river, and in fine weather the chefs cook on wood-fired grills next to the patio. There's also a micro-brewery on-site, and live music every night. On Friday and Saturday nights, with dancing till midnight, this Wine Country joint does jump.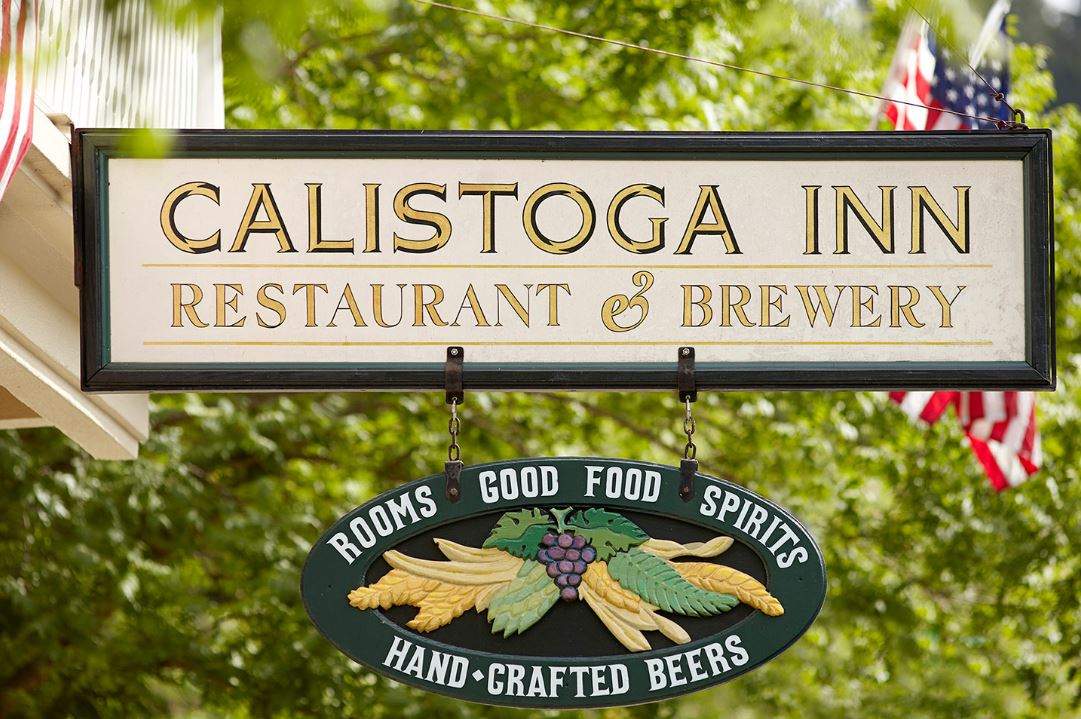 Napa Valley Railway Inn
6523 Washington Street, Yountville, CA 94599
Tel: (707) 944-2000
The Napa Valley Railway Inn is definitely for those who like something unusual. Sited on original track from the Napa Valley Railroad, railway cars and cabooses have been cleverly converted into accommodation that is both quirky and, for the price, verging on the luxury. Guests get complimentary membership of the nearby Yountville Fitness Center.
Luxury Napa Accommodation
Meadowood Napa Valley
900 Meadowood Lane, St Helena, CA 94574
Tel: (707) 963-3646
The large Meadowood Resort is set in 250 acres, very private but not if you want to get away from it all. There are 85 cottages, suites and lodges around the resort, which has tennis, swimming pool, golf, hiking, croquet, and spa treatments amongst its facilities. Wine Country luxury style.
Vintage Inn
6541 Washington Street, Yountville, CA 94599
Tel: (707) 944-1112
Sunset magazine described the Vintage Inn as being 'an inn that's more like a French chateau', and there's certainly every comfort provided.
There are 80 guest bedrooms and guests can enjoy the Olympic-sized swimming pool and jacuzzi, tennis courts, afternoon tea, coffee and cookies, a daily buffet champagne breakfast and - to prove you're staying in Wine Country - a welcome bottle of wine. Now that's just what you want when you're staying in Napa Valley!

Where to Stay in Napa Valley
---
---
Sep 26, 23 04:18 AM

The Iconic Big Sur Waterfall Everyone Needs to See At Least Once

Sep 24, 23 05:26 AM

Pacific Coast Highway Travel picks the best restaurants in Santa Cruz, choosing the finest gourmet eating places, with both local and international cuisine.

Sep 24, 23 04:17 AM

Pacific Coast Highway Travel visits the Big Basin Redwoods State Park, which is the oldest state park in California.