Napa Valley
Facts and Figures
If California were a nation it would be the fourth largest wine producer in the world. That's just one of the Napa Valley facts and Figures we came across recently while doing some research. Here are some facts about the USA's best-known wine-making region, Napa Valley.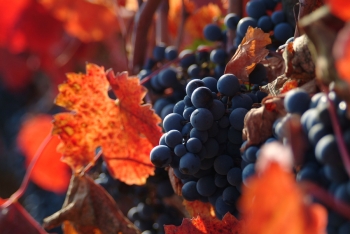 The name Napa means 'land of plenty' to the local Wappo Indians.
Napa Valley contains over a quarter of California's wineries, yet makes only about 4% of California's wine production.
Napa Valley is only about thirty miles long, and a few miles wide.
The southern end of Napa Valley is at sea level, at San Pablo Bay, and the northern end rises to 362ft at Calistoga.
A pioneer named George C Yount is credited with planting the first grapevines in Napa Valley, although wild grapes had grown there for centuries. Yount was the first American to be given a land grant by the Spanish, and planted grapes in what is now Yountville in about 1838-9.
In the 1850s, there were ten times as many vines in Los Angeles as in Napa Valley.
In 1858 John Patchett opened Napa Valley's first commercial vineyard, and in 1861 this was followed by Charles Krug opening the first commercial winery. In the next 40 years, over 140 new wineries opened, several of them still in existence today.
In 1965 Robert Mondavi left Charles Krug estate to set up the first big winery to be established in Napa Valley since before the days of Prohibition.
In blind tastings in Paris in 1976 Napa Valley wines beat several prestigious French labels, proving that the area could produce the finest quality wines in the world. Napa Valley was firmly on the world wine map.
There are now over 200 wineries in the comparatively small Napa Valley area, and they attract over five million visitors annually. In the whole of California, only Disneyland sees more visitors.
The main grape varieties in Napa Valley include including Cabernet Sauvignon, Chardonnay, Pinot Noir, Merlot, Sauvignon Blanc, Sangiovese and Zinfandel.
Only 9% of Napa Valley is planted with vines, and at the most another 3% is all that would be suitable for vine-growing, which is why the cost of suitable land is at a premium.
So there are the Napa Valley facts and figures we've recently unearthed, but as we come across more we'll be adding them to the list above. Cheers! 
---
---
Mar 12, 18 03:07 PM

The Pacific Coast Highway goes right through Laguna Beach, a relaxed artsy beach resort town between Los Angeles and San Diego. Located about 80 miles from San Diego, its attractions include shopping…

Mar 09, 18 06:34 PM

The Pacific Coast Highway goes right through Huntington Beach, otherwise known as Surf City USA and a popular beach resort town between Los Angeles and San Diego. It's about 40 miles from LA and 90-10…

Feb 28, 18 10:24 AM

Lots of people have recently been choosing their Best West Coach Beaches, Best Beaches in the World and Best California Beaches so Pacific Coast Highway Travel has listed the best of the best.