Robert Mondavi
Robert Mondavi was one of the leading wine-makers in Napa Valley, who helped turn California wines into some of the best wines in the world, famously beating leading French labels in blind tastings.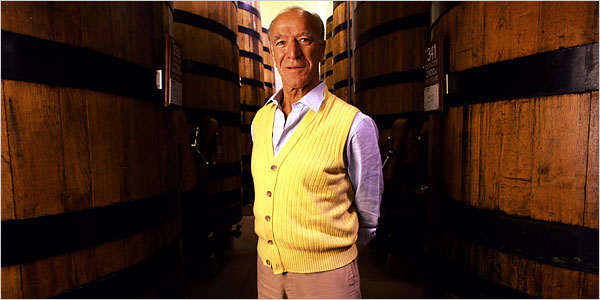 Robert Mondavi
He invented fumé blanc, and was a pioneer in promoting wines by putting the name of the grape on the label. In this way he helped to educate the wine-drinking public into knowing, for instance, what chardonnay tasted like, and what a wide range of tastes that one grape was capable of producing.
Mondavi was also involved in the famous blind wine tasting in Paris in 1976, when a distinguished panel of wine experts, most of them French, picked out wines from California's Napa Valley, including Mondavi's, as being superior to some of the best French wines ever made, including Château Mouton-Rothschild. Three years later, Mondavi was in partnership with Baron Philippe de Rothschild to found the Opus One Winery in Napa Valley, about 25 miles inland from Santa Rosa.


Robert Mondavi
Mondavi was born on June 18, 1913, in Minnesota, where his Italian immigrant parents were living. The family then moved to Lodi, where his father built up a successful fruit-packing business – primarily packing grapes. The move into wine-making came when the family bought the Charles Krug Winery, and turned it into Mondavi. It was the first major winery opened in Napa Valley since Prohibition.

Mondavi then opened his own Robert Mondavi Winery in Oakville in 1966, and within ten years he was showing those French wine experts just how to make wine! In 1968 he had produced a wine from the sauvignon blanc grape, which was not very popular in California then, but he renamed it fumé blanc and it became a phenomenal success.
Mondavi went on to receive numerous awards and accolades, including induction into the California Hall of Fame and the Vintners' Hall of Fame. He died on May 16, 2008, at the grand old age of 94.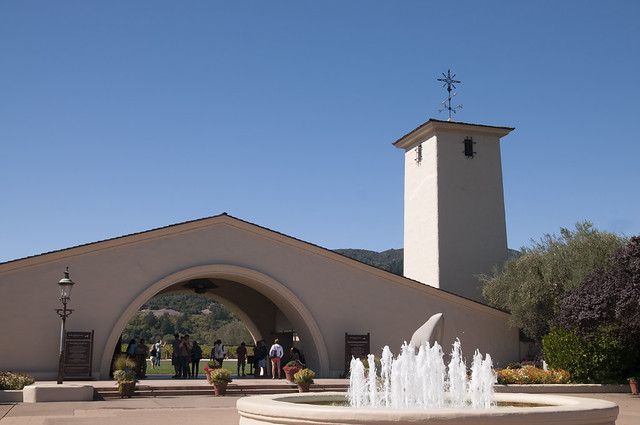 The Robert Mondavi Winery
---
---
Jun 23, 21 05:26 AM

Here is Pacific Coast Highway Travel's pick of the best California beach hotels including beach hotels in Santa Monica, Santa Barbara, and Malibu.

Jun 05, 21 03:27 AM

About 3,000 elegant tern eggs were abandoned at a southern California nesting island after a drone crashed and scared off the birds, a newspaper reported Friday.

Jun 02, 21 03:59 AM

In 1972, California voters mandated the creation of a coastal trail from Oregon all the way to Mexico, but it still isn't complete.