Santa Barbara Wine Country
Santa Barbara
Wine Country
Santa Barbara Wine Country is one of the hot wine travel destinations says the Wine Enthusiast magazine and website. Santa Barbara's wineries and vineyards rate alongside those of Napa Valley as an exciting wine destination to visit. 

Three USA wine destinations made Wine Enthusiast's Top Ten list, the other one alongside Santa Barbara and Napa Valley being Virginia, on the east coast. The other top seven destinations around the world are:
The Champagne Region in France (of course!)

The Veneto Region in Italy, taking in Venice

The Central Otago Wine Region in New Zealand

The Colchagua Valley in Chile

Priorat-Cambrils in Spain

Tokaj-Hegyalja in Hungary

The Mosel Valley in Germany
Well, as a list we'd say that is far from being the Usual Suspects. In the United States you might expect to find places like Sonoma, Paso Robles and Oregon ahead of wines from Santa Barbara and Virginia. You might also expect to find more than one wine travel region from France, in addition to Champagne - and why is there nowhere from Australia?
Well, lists like this are meant to stir up publicity for whoever produces the list, but they do also make you think - and its certainly good news for the vineyards and wineries of Santa Barbara.

Santa Barbara Wine Country
So why is Santa Barbara such a great place to visit for the wine traveler? "That's thanks in equal parts to its Hollywood-style glamour, palm tree-fringed sandy beaches, fashionable resorts, great cuisine, endless shopping and one of the most beautiful wine regions in California," says Wine Enthusiast magazine.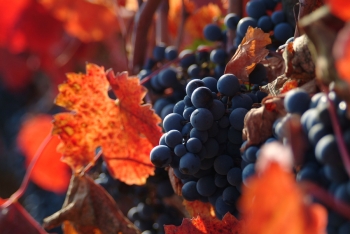 Tour of Santa Barbara Wine Country
Right in the heart of downtown Santa Barbara you can tour this Santa Barbara Urban Wine Trail.

Santa Barbara Wine Country Wine Varieties
Wine Enthusiast says that these are the prominent wine varieties that are the best wines to look for in Santa Barbara: "Pinot Noir, Chardonnay and Syrah feature in the cool parts of the valley, while Merlot, Cabernet Sauvignon, Sauvignon Blanc and Rhône varieties dominate the warm areas."
If you want to read what Wine Enthusiast has to say about Santa Barbara wine country, click here. 
Where to Stay in Santa Barbara
---
---
May 27, 22 03:40 AM

Laguna Niguel Trolley Starts Thursday May 26 2022. The Laguna Niguel Trolley runs on weekends from Memorial Day Weekend thru Labor Day Weekend. Explore Laguna Niguel from the hills to the sea with fre…

May 27, 22 03:40 AM

Coronado Beach is a top tourist attraction in San Diego - and not just because it is the most gorgeous beach. It is a perfect vacation destination for everyone - thanks to the miles-long shoreline, a…

May 12, 22 09:53 AM

The best things to do in Ventura include beaches and museums, seeing the mission, going to Ventura Pier, and a boat trip to the Channel Islands National Park.