Northwest Wine Country:


Wine's New Frontier
A Food and Wine Lover's Guide
Northwest Wine Country describes itself as 'an intimate guide to the very best of the Northwest wine country'. It's the kind of guide where you envy the authors, who have to eat and drink their way around the vineyards and fine dining restaurants of Oregon, Washington, Idaho and British Columbia. As guidebook writers ourselves we know that producing such guides involves a lot of hard work, a lot of planning, and also a lot of expense: But still – it beats some other jobs we've had!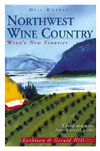 Kathleen and Gerald Hill are the lucky authors, native Californians and residents of both Sonoma County and British Columbia. They've also written guides to Napa Valley, Sonoma Valley, and to Monterey and Carmel in their series of Food and Wine Lover's Guides. For this book they drove over 4000 miles to check out the places in their book, which so far has been updated regularly. 

Sometimes you can tell early on in a book if you're going to get along with the author, and we knew from the Preface that we were going to enjoy traveling in print with these guys:

"We are wine and food fans who believe that you do not have to be a wine snob to enjoy wines. We strongly believe in a vital connection between food, wine, and local culture. To really understand a community you must get to know how people grow their food, cook it, and enjoy it, as well as what they drink with it and in what settings."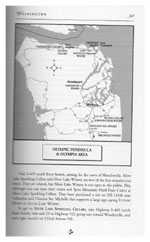 So where is the Northwest Wine Country the authors describe? They admit they kind-of made it up, blending British Columbia with Oregon, Washington and Idaho. Each gets a chapter in this 306-page paperback, and each chapter suggests routes for the visitor, taking in the best vineyards, restaurants, delis, farmers' markets, food and wine boutiques, a few micro-breweries, and the best chefs, whether they work in gourmet restaurants or all-American diners. They promise an up-close and personal look at them all, even adding that:

"Kathleen is a particular connoisseur of restrooms and can tell you their conditions along most roads in most western states."
You can tell from friendly remarks like this that they're going to be easy-going travelers and writers, more interested in what they're eating and drinking than in trying to show off their knowledge to the readers. We've all read books like that and they're a big turn-off. Not this one.

Northwest Wine Country gives you driving directions, introduces you to the chefs and winemakers in person, raids their recipes (Merlot Cherry Brownies anyone?), provides maps, opening hours and contact details, and the only thing it lacks is online information. The book seems to come from a pre-internet era (the first edition appears to go back to 1999), and the website and email details haven't been added since.

But that's a minor quibble for what's a fine and full book, which even throws in a 25-page History of Winemaking in the Pacific Northwest too. And for the Pacific Coast Highway traveler? Well, in Washington there's plenty to visit around Seattle, the Puget Sound and Olympic Peninsula areas, although Oregon's vineyards are mostly inland from Highway-101 and the Pacific Coast. So for the pure Pacific Coast Highway traveler the book is far from being an essential purchase. But for any food and wine lovers touring the Pacific Northwest, it's an agreeable traveling companion – just like the authors seem to be.

Buying the Book
Northwest Wine Country: Wine's New Frontier
A Food and Wine Lover's Guide
by Kathleen & Gerald Hill
(Globe Pequot Press)

Available on Amazon USA, at Amazon UK, in bookstores, and at other online booksellers.

| | |
| --- | --- |
| US Paperback | UK Paperback |
Update!
This book was published in 2004. There are some more recent guides to the wine regions of the Pacific Northwest that you might want to check out instead:
---
---
Mar 12, 18 03:07 PM

The Pacific Coast Highway goes right through Laguna Beach, a relaxed artsy beach resort town between Los Angeles and San Diego. Located about 80 miles from San Diego, its attractions include shopping…

Mar 09, 18 06:34 PM

The Pacific Coast Highway goes right through Huntington Beach, otherwise known as Surf City USA and a popular beach resort town between Los Angeles and San Diego. It's about 40 miles from LA and 90-10…

Feb 28, 18 10:24 AM

Lots of people have recently been choosing their Best West Coach Beaches, Best Beaches in the World and Best California Beaches so Pacific Coast Highway Travel has listed the best of the best.