Get Some Fun PCH Gifts Here
Carmel-by-the-Sea
Carmel on the Monterey coast is known for artists and celebrity residents, but there's also a mission, beaches, historic houses, and abundant wildlife.

All Photos (c) Donna Dailey
Carmel-by-the-Sea, more commonly known as simply Carmel, is one of the most famous and beautiful spots in Monterey County. It's on the Pacific Coast Highway about 120 miles south of San Francisco, 5 miles south of Monterey and a 330-mile drive north from Los Angeles.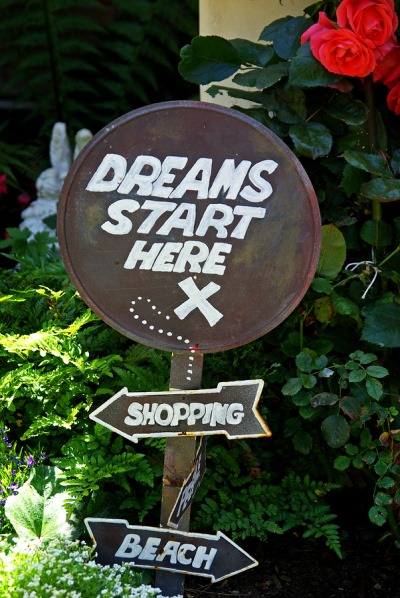 Carmel-by-the-Sea is very much an artistic community, going way back before famous resident Clint Eastwood really put it on the world map when he became the mayor from 1986-88.
Scottish author Robert Louis Stevenson was one early visitor who lived in Carmel for a while, as did the acclaimed landscape photographer Ansel Adams.
More recent celebrity residents have included actors Brad Pitt and Jennifer Aniston, and crime writer James Ellroy. It's a very popular tourist spot, a little like a California version of Aspen in Colorado.

One thing Carmel-by-the-Sea is famous for is that its buildings carry no street numbers. That goes way back, when residents decided they didn't want such modern creations as house numbers and street lights. And they've resisted them ever since.
If you're trying to find a restaurant or one of the many fine inns that you can stay at in Carmel, you'll need to know the cross streets. If you're thinking of living there you'll have to collect your mail from the post office like everyone else.
There isn't actually a great deal to do in Carmel, as it has remained largely a village whose residents find it charming enough as it is. You won't find museums to visit – galleries, yes, for artists are still attracted to the place. There are fine, white sand beaches, a mission, some historic houses, and... well, that's about it.
Fine dining as well, and some luxurious accommodation – but there are budget choices too, comparatively speaking, if you want to stay and get the night-time atmosphere rather than just pass through.

Where to Stay in Carmel
---
---
Sep 26, 23 04:18 AM

The Iconic Big Sur Waterfall Everyone Needs to See At Least Once

Sep 24, 23 05:26 AM

Pacific Coast Highway Travel picks the best restaurants in Santa Cruz, choosing the finest gourmet eating places, with both local and international cuisine.

Sep 24, 23 04:17 AM

Pacific Coast Highway Travel visits the Big Basin Redwoods State Park, which is the oldest state park in California.