Get Some Fun PCH Gifts Here
San Francisco
Information about San Francisco, including what to see, where to stay, where to eat, and links to sources of information including the official visitor website.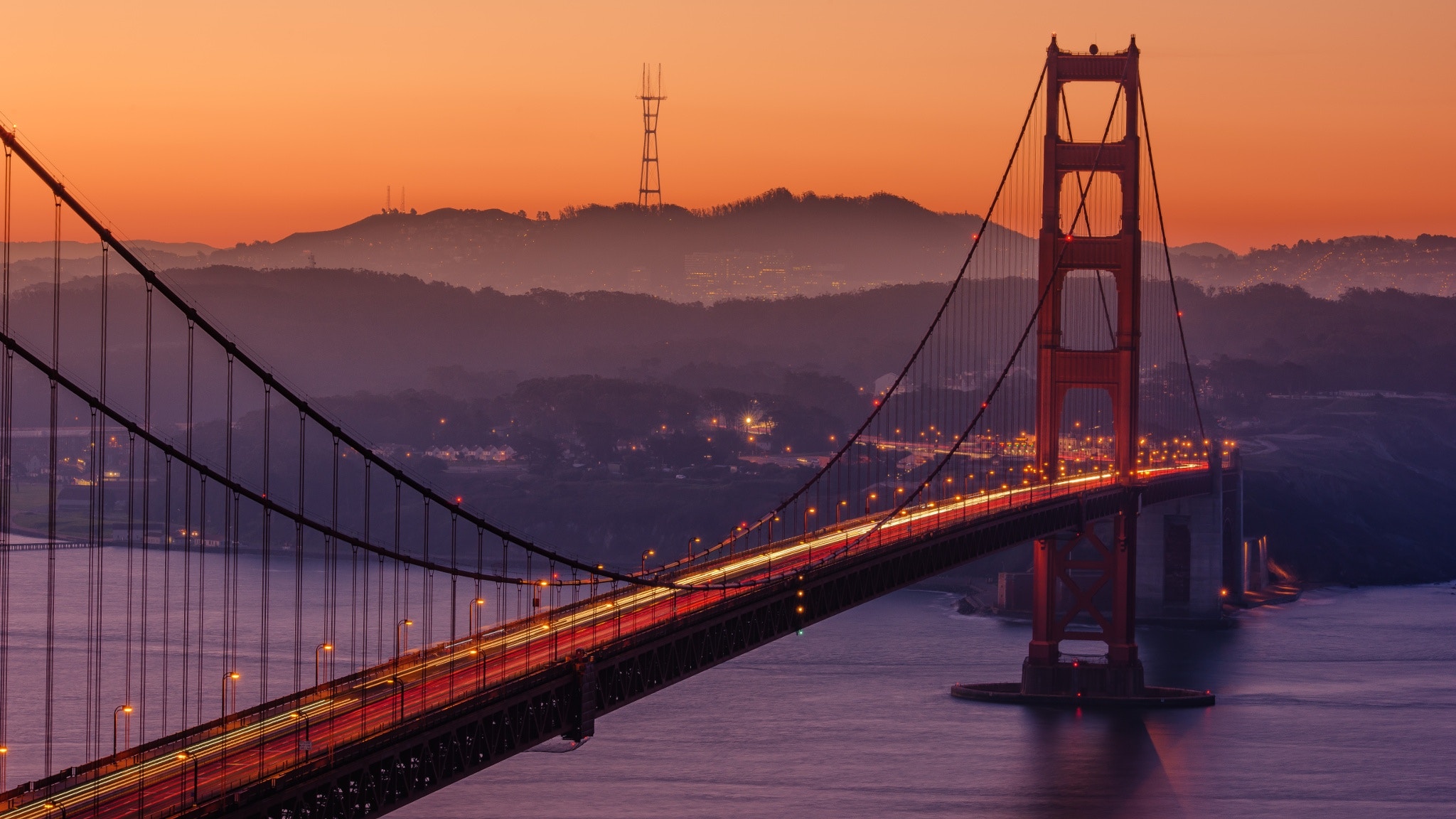 Whether you take Highway-1 or Highway-101 south along the Pacific Coast, they both meet just north of the Golden Gate Bridge to take you over that iconic landmark and into San Francisco. If you're heading north instead of south, then a look back at the Golden Gate will be your abiding memory of that city by the bay.

San Francisco is the 4th biggest city in California but often doesn't seem it as it still has an old-fashioned feel about it, with many areas looking much like they did a century ago. The Pacific Coast Highway will take you right through the city and out the other side, but if you've never visited then it would be a crying shame not to take a few days out and explore some of the sights.

Best Things to Do in San Francisco
Alcatraz Island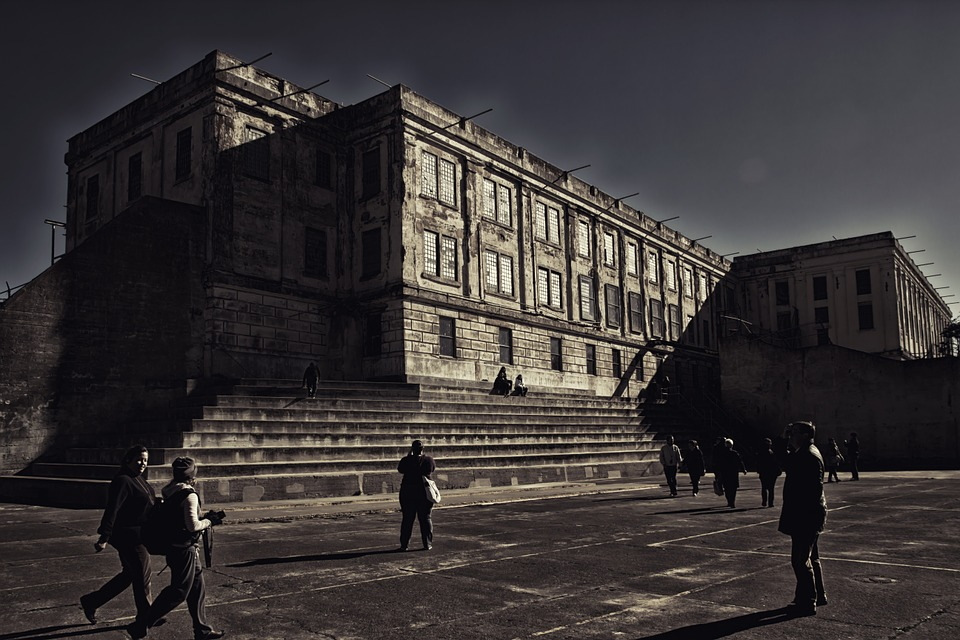 Alcatraz
A visit to the island which held one of America's most noted and feared prisons is a must in San Francisco. Everyone wants to see the prison which inspired such movies as Escape from Alcatraz and of course The Birdman of Alcatraz, and the visit will not disappoint.
Put in a plea for good weather as the ferry ride to Alcatraz gives great views of the bay and the city in the all-too-brief 15-minute crossing. For more information see our full page on Touring Alcatraz.

Did You Know?
The Birdman of Alcatraz never kept birds at Alcatraz. He kept them at his previous prison, Leavenworth, where he got his nickname of the Birdman. When he was transferred to Alcatraz he kept the nickname but lost the birds as no pets of any kind were allowed.
Allow a half-day to take full advantage of the visit, as you can join a tour of the island led by a park ranger to learn all about the plants and the wildlife. Check on the schedule when you arrive, as there are also talks and demonstrations at set times, and you should take in as much as you can.
The main tour of the prison is a self-guided audio tour, which is included with the admission price and includes powerful accounts by former inmates and guards about life – and death – in Alcatraz. Evening tours are especially good, with the bonus of terrific night-time city views on the return ferry.
Booking Tickets

Booking in advance is recommended, even during quiet times of the year, as this is one of San Francisco's most popular attractions. Tickets for the ferry and admission to the island can be booked online in advance at the Alcatraz Cruises website.
Cable Cars
Visit San Francisco and not take a cable car? Oh, come on. You can get your ticket on board so just jump on, especially if you're heading up one of the steep San Francisco streets. It's not laziness. It's culture! San Francisco's cable cars are the only things that move that are listed on the National Register of Historic Places.

The California Academy of Sciences instantly became one of the city's must-see attractions when it opened in its new premises in Golden Gate Park in 2008. Since re-opening it has won awards from all over the world for its innovative design and displays.
It includes a 'living roof' with over 1 million native plants growing on it, an aquarium, planetarium, a rain forest zone, almost 40,000 animals – it is one of the largest natural history museums in the world, and you could easily spend an entire day here and still not see everything.

Chinatown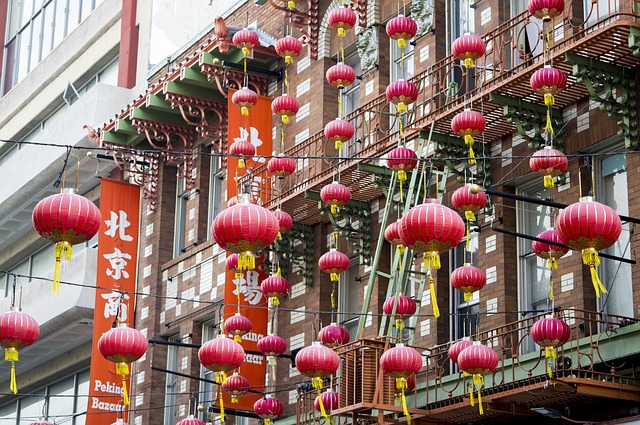 One of the most enjoyable and fascinating Chinatowns in the whole of the United States (sorry, New York!), a visit here can take you at least a day. You'll want to eat lunch and dinner here, of course, and allow time to see the various museums and cultural centers, temples and shops, not to mention the Golden Gate Fortune Cookie Factory for a free tour. Check our recommendations for the best Chinatown restaurants here.

Cycling in San Francisco
Read Rich Grant's account of Cycling Round San Francisco Bay.

Fisherman's Wharf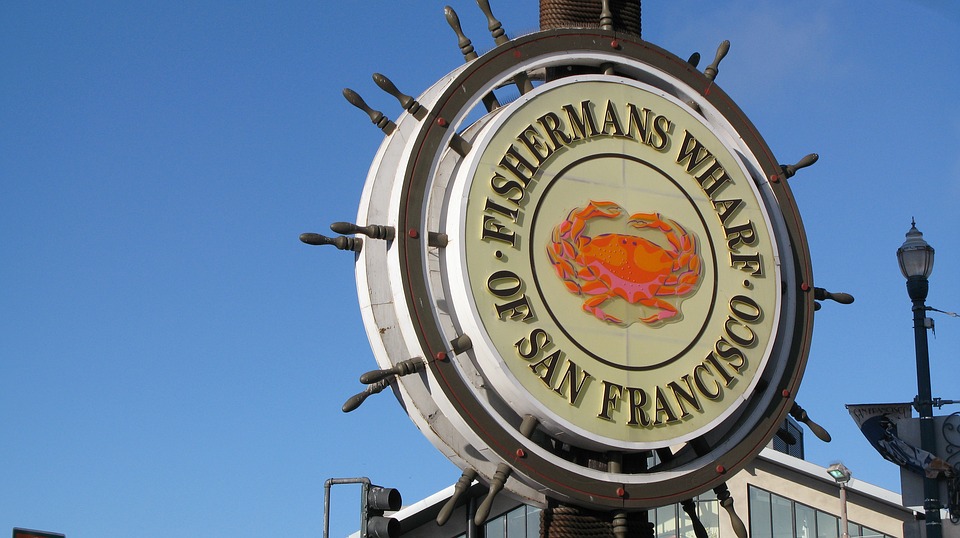 San Francisco's Number One visitor attraction, and OK, it is touristy, but it mixes that with still being a genuine fishing wharf. Don't listen to what other people say about it, go and find out for yourself. You may love it, you may hate it, but it's an essential part of any visit to San Francisco. You can dine in fancy seafood restaurants or just eat street food and watch the buskers, then go buy a tacky t-shirt.

Free San Francisco
This isn't a political slogan, but read our review of the Kindle guidebook, 101 Free Things to Do in San Francisco.

Drive it, walk it, cycle it, or even take the local bus (which stops at the Toll Plaza), but whatever you do, don't miss it – as if you could. Your first view of the Golden Gate Bridge is like seeing the Grand Canyon or the Eiffel Tower for the first time – unforgettable.

This beautiful structure took four years to build, and it was opened in 1937. Try to get over to the Marin County side for the great view back towards San Francisco, the city by the bay. Don't miss these Photos of the Golden Gate Bridge, or our page devoted to Visiting the Golden Gate Bridge.

The Golden Gate Park isn't by the Golden Gate Bridge but is west of Haight-Ashbury and covers a massive 1017 acres. Within that there are several separate attractions, including the Japanese Tea Gardens, the Conservatory of Flowers, The Beach Chalet, Buffalo Paddock, de Young Museum, Shakespeare Garden, Stow Lake, a golf course, and the San Francisco Botanical Garden. See our page on Visiting Golden Gate Park.

Sightseeing Tours
See our San Francisco Sightseeing Tours Page

Whale Watching
See the Whale Watching in California page. 

More Information on San Francisco
Only in San Francisco
Official website of the San Francisco Convention and Visitors Bureau 

Where to Stay in San Francisco
---
---
Sep 26, 23 04:18 AM

The Iconic Big Sur Waterfall Everyone Needs to See At Least Once

Sep 24, 23 05:26 AM

Pacific Coast Highway Travel picks the best restaurants in Santa Cruz, choosing the finest gourmet eating places, with both local and international cuisine.

Sep 24, 23 04:17 AM

Pacific Coast Highway Travel visits the Big Basin Redwoods State Park, which is the oldest state park in California.