San Francisco Sightseeing Tours
Get Some Cool PCH Gifts Here
San Francisco


Sightseeing Tours
San Francisco sightseeing tours can be by helicopter, walking, eating in Chinatown, touring the gay area, tours of Haight-Ashbury, or bay boat trips to the Golden Gate Bridge and Alcatraz.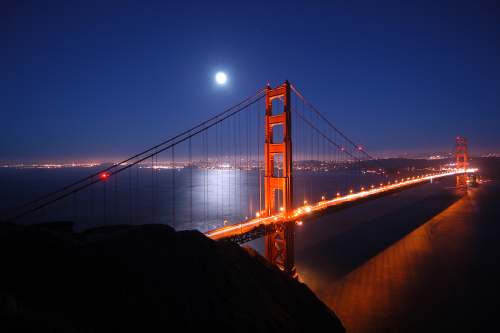 In the swinging 1960s, San Francisco's Haight-Ashbury district was renowned for people taking trips, and visitors taking a more conventional trip to the city today can still book a Flower Power sightseeing tour. There are also helicopter tours, tours to sample the food in Chinatown, Gray Line bus tours, historical walking tours, gay tours, and boat tours around the famous bay. Some of the best San Francisco sightseeing tours include the following.

San Francisco Helicopter Tours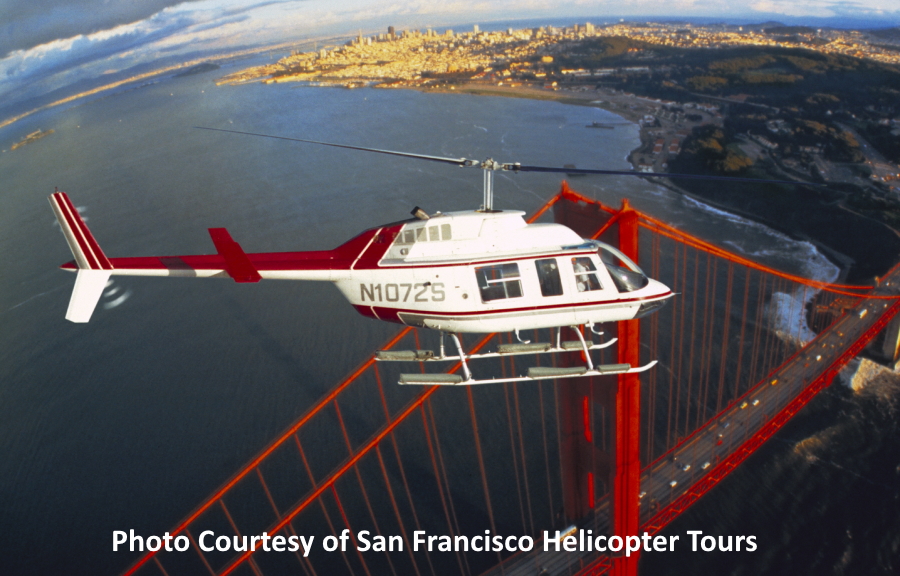 San Francisco Helicopters offer the chance to see Alcatraz, the Golden Gate Bridge, and other San Francisco tourist attractions as they've never been seen before – on an exciting helicopter tour complete with choreographed music. Or combine a chopper ride with dinner on a yacht in San Francisco Bay – or a trip out to Napa Valley.

Boat Tours Around San Francisco Bay
Some Sample Boat Tours
A range of boat tours which take visitors under the Golden Gate Bridge and out to almost touch Alcatraz are available from the Blue and Gold Fleet. They operate out of Pier 39 at Fisherman's Wharf and also offer high-speed 30-minute RocketBoat tours.
Also on Fisherman's Wharf at Pier 43½ are the Red and White Fleet with Golden Gate Bay Cruises, California Sunset Cruises, and others. Boat trips around the bay are among the most popular of San Francisco sightseeing tours, and rightly so. Don't miss it.

Gay Tours of San Francisco
Cruisin' the Castro was founded in 1989 and offers historical walking tours of San Francisco's main gay district, the Castro, as well as special Harvey Milk tours, including Harvey Milk's former residence, and the City Hall where he was California's first openly gay politician, and was eventually tragically murdered.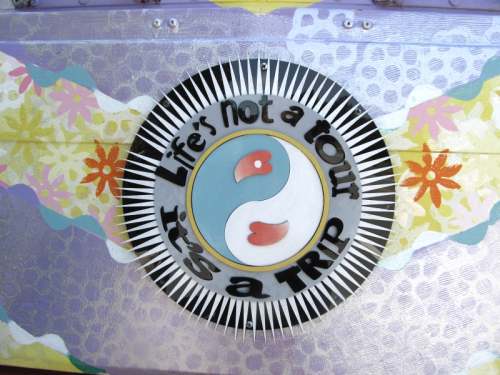 The Magic Bus
Take a Music Trip on the Magic Bus
Read our page about one of the best experiences we've ever had in San Francisco - a San Francisco Music Tour on the Magic Bus.

Food Tours of San Francisco's Chinatown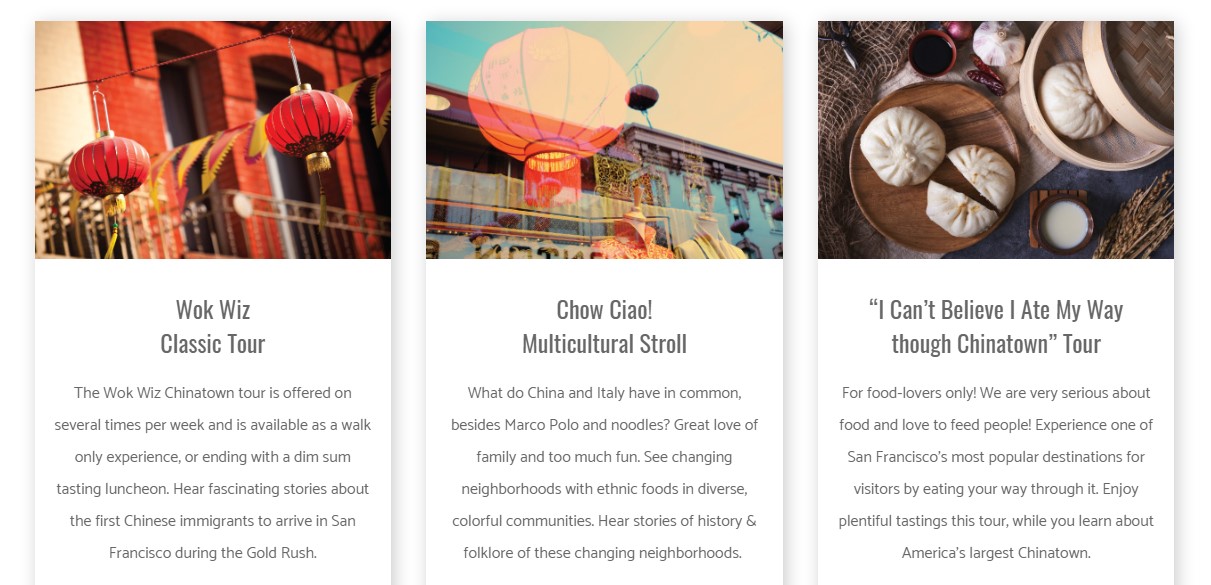 Some of the Chinatown Tours Available
Check the Wok Wiz website for details of what the New York Times has called "One of the best tours in San Francisco". There's a choice of tours, ending with or without a dim sum lunch, and all taken by Chinatown residents who really know their stuff. Explore not just restaurants and food stores but architecture, herbalists, temples, shops, and Chinatown's own Farmers' Market. There's also a totally food-focussed tour, called I Can't Believe I Ate My Way Through Chinatown. Delicious!
Also see our page on San Francisco's Best Chinatown Restaurants.
Walking Tours of San Francisco
The Victorian Home Walk Tour
Try the San Francisco Historical Walking Tours, led by long-time resident Jay Gifford or his colleague Shonna Sinclair, who's lived in the city for almost 25 years. They'll show you Pacific Heights and Cow Hollow, where tour buses are not permitted, and you'll get to see the outsides and insides of some of San Francisco's fabulous restored Victorian homes.
The Hippy Gourmet runs the Haight-Ashbury Flower Power Walking Tour several times a week, seeing the sites associated with musicians like Janis Joplin, Jimi Hendrix, The Grateful Dead, and Joni Mitchell.

San Francisco Bus Tours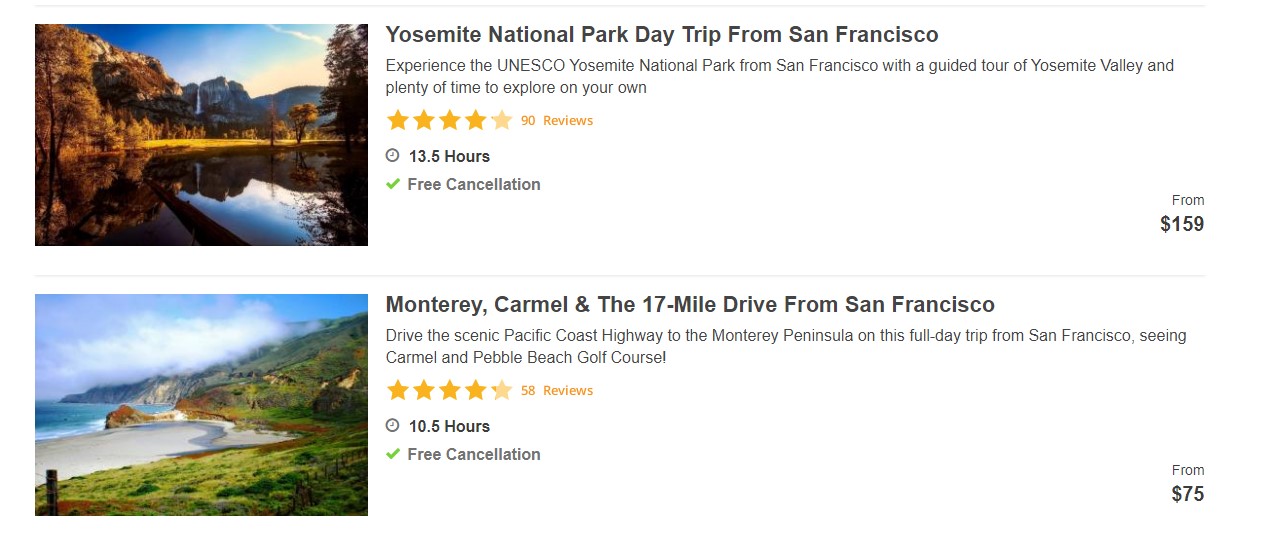 Two of the Many Gray Line Bus Tours Available
The Gray Line company has a choice of city tours, some with lunch or a bay boat trip included, some without, some Deluxe bus tours, and others to places around the city like the Wine Country. They also have a range of tours in several foreign languages: French, Spanish, Japanese, Italian, German, and Korean. 

Where to Stay in San Francisco
---
---
Mar 29, 23 10:55 AM

The closures will affect a part of the highway near Diamond Street in Laguna Beach, the city said.

Mar 29, 23 10:55 AM

California is famed for its sunny energy and beautiful beaches. Discover all the Golden State offers on a road trip along the Pacific Coast Highway.

Mar 24, 23 12:33 PM

Pacific Coast Highway Travel's guide to Washington coast charging stations for electric vehicles along Highway 101 from Oregon and around the Olympic Peninsula.