Ten San Francisco Dishes and Drinks
Get Some Fun PCH Gifts Here
Ten San Francisco Dishes and Drinks

Before you go it helps to know what to eat in San Francisco and so here's our list of ten San Francisco dishes and drinks that you have to try.
If you're planning a stop in San Francisco while driving the Pacific Coast Highway then you don't just need to research the main attractions like Alcatraz and the Golden Gate Bridge. You also need to plan what to eat in San Francisco, as the city has been the birthplace of a lot of food and drink, and if not the actual birthplace then it has become associated with many dishes and drinks.
Here's our list of ten San Francisco dishes and drinks that you have to try while you're there. We also recommend where to try them, for the most authentic experience. They include dishes to try in Chinatown and drinks to try in cocktail bars.
There are many more we could have included that have San Francisco connections (did you know the popsicle was invented in San Francisco?), but this alphabetical list of ten should be more than enough to keep you busy for 2-3 days in San Francisco. The diet only begins when you get back home.
Ten San Francisco Dishes and Drinks

Chop Suey

Chop suey wasn't invented in San Francisco but the city is the first place it would have been eaten in the USA, brought over by Chinese immigrants during the Gold Rush. It's a pretty basic dish of meat cooked with eggs and vegetables, and usually served with rice.
Its origins are believed to go back to Guangdong province in China, where many of the first Chinese immigrants came to San Francisco from. There it was called 'tsap seui', which translates as 'miscellaneous leftovers'. Little wonder this cheap and simple dish caught on in San Francisco's burgeoning Chinatown.
Chinatown is, of course, where you should have at least one meal while you're in San Francisco. See our list of Chinatown's best restaurants. If we had to single out one place to try your chop suey, it would be the always busy House of Nanking at 919 Kearny Street.
Clam Chowder

Clam chowder didn't originate in San Francisco either, but in 18th century New England. It was a dish that spread throughout the United States in the 19th and early 20th centuries. However, in San Francisco it's traditionally served in a bowl made from sourdough bread, which is a very San Francisco thing (see below).
Clam chowder is a thick and creamy soup containing clams (of course), cream or milk, potatoes, onions, and salt pork. You have to eat it at Fisherman's Wharf, where you know the clams will be fresh, and our pick would be Chowders on Pier 39, where you will get it in a San Francisco sourdough bowl.
Dim Sum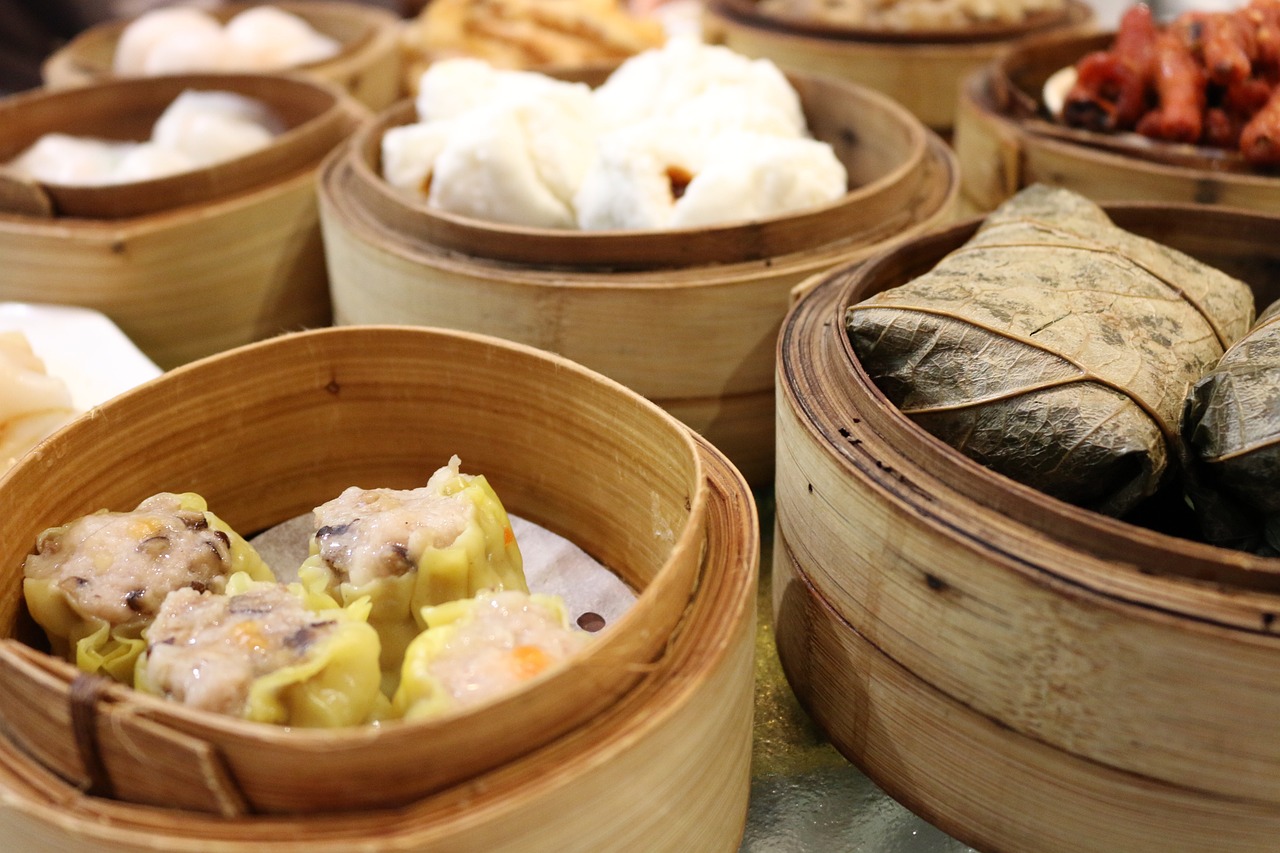 The brunch choice of dim sum is Cantonese and is thought to go back at least a thousand years, to the city of Canton itself. It's another dish that became popular in San Francisco with the arrival of the first Chinese immigrants during the Gold Rush.
Dim sum will typically be a mix of sweet and savory dumplings, traditionally served with tea, though no-one will bat an eyelid if you opt for coffee or a cocktail. Chinatown is the obvious place to sample it, and everyone has their own favorite place, but a good choice is definitely the House of Dim Sum at 735 Jackson Street. They stake their reputation on it.
Ghirardelli Chocolate

The Ghirardelli Chocolate Company was founded in San Francisco by Italian immigrant Domenico Ghirardelli in 1852. It's the third oldest chocolate company in the USA, though it's now owned by the Swiss confectionary company, Lindt.
Domenico Ghirardelli started learning the chocolate-making business as a child, and worked in the business in South America before being tempted to California by the Gold Rush. Where better to try it than at the Ghirardelli Chocolate Experience at 900 North Point Street on Ghirardelli Square, where they promise wall-to-wall chocolate!
Irish Coffee

Irish coffee? In San Francisco? Well, San Francisco claims to have made the drink popular in the USA after a writer from the San Francisco Chronicle worked with the owner of the Buena Vista Cafe to recreate a recipe for a coffee that was made at Shannon Airport in Ireland. You can read the story here.
The real origins probably go back a lot further as a drink that mixed coffee with a spirit of some kind and topped it with thick cream has been around in parts of Europe for a few hundred years. But when in San Francisco you have to have one at the Buena Vista Cafe at 2765 Hyde Street, a ten-minute walk from Fisherman's Wharf.
Mai Tai

You could certainly have a tipsy time in San Francisco if you wanted to sample all the cocktails that were created in, or have some connection with, the city. Cocktails often have a disputed history, with various people claiming to have invented them. The Mai Tai is no exception.
However, let's go with the San Francisco version - or rather, the Oakland version. The original Trader Vic's Restaurant was in Oakland and owner Victor Bergeron claims to have created the Mai Tai at his bar there in 1944.
The restaurant is no longer there so you can't make a pilgrimage to try the rum cocktail there. Instead head for the Li Po Lounge at 916 Grant Avenue in Chinatown. It's a bit of a Chinese take on a dive bar but it does have a reputation for sensational Mai Tais.

Martini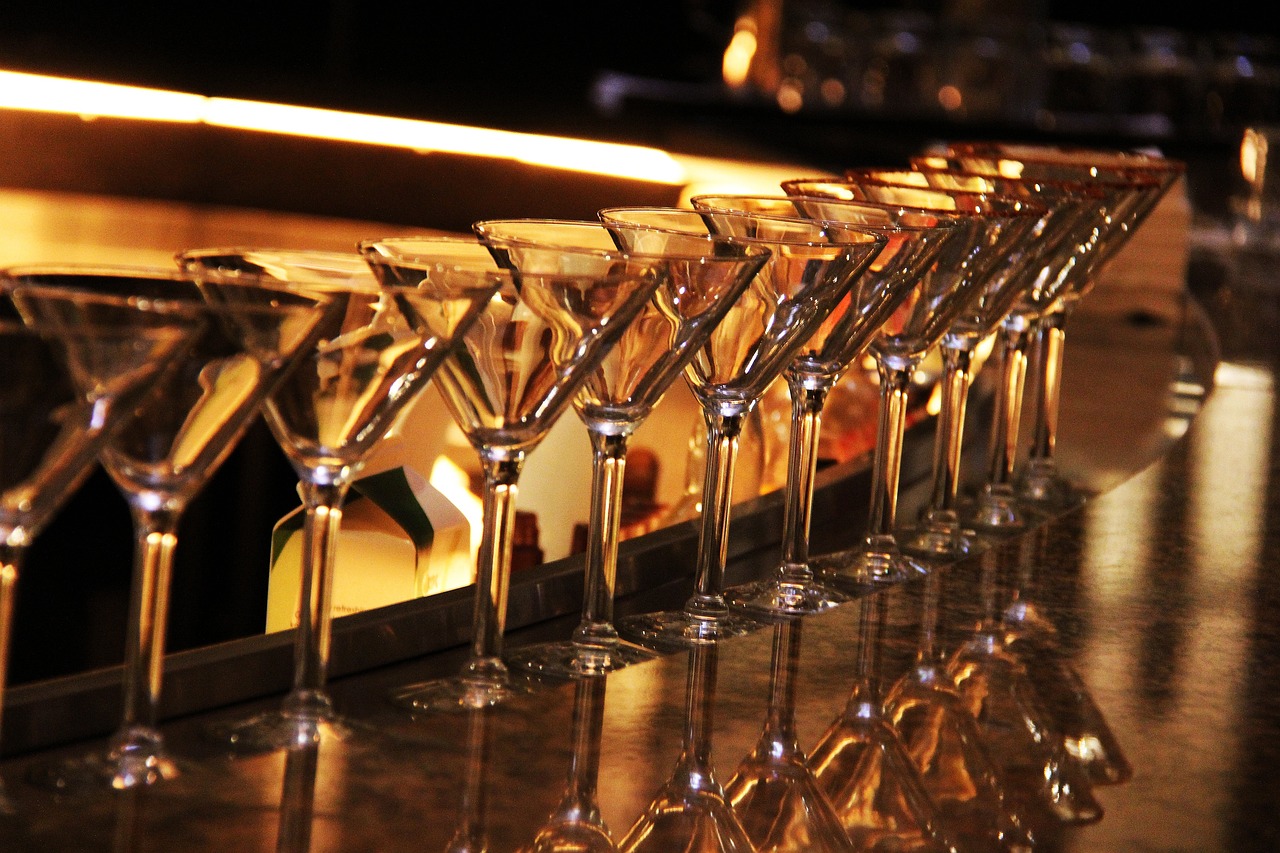 The Martini is another cocktail which lots of different people claim to have invented. San Francisco's claim is that the modern Martini evolved from a similar drink called the Martinez, first made at the Occidental Hotel in the 1860s. The hotel was close to the ferry terminal that took people across the bay to the town of Martinez. Of course the folks in Martinez naturally insist that the drink was invented there.
The Occidental Hotel was destroyed in the city's huge 1906 earthquake, and the fires that followed. Instead we'd recommend you try the Zam Zam cocktail bar at 1633 Haight Street. It's been around since 1941 and makes Martinis the old-fashioned way. The bar was popular with chef and author Anthony Bourdain, which makes it OK in our books.
Mission Burrito

Now the Mission burrito, also known as the San Francisco burrito was definitely invented in the city's Mission district. Probably. Unless it was imported from Mexico. Whichever, it's something you have to try while you're there, and in the Mission district which has a large Central American population.
A Mission burrito is noted for being extra-big, with an entire Mexican meal stuffed inside a wheat flour tortilla: meat, beans, rice, sour cream, guacamole, salsa, and whatever else the chef can get in there. Two rival Mission taquerias claim to have made the first burrito, the Taqueria La Cumbre (515 Valencia Street) and El Faro Taqueria (2399 Folsom Street). They're both excellent, so why not try them both and compare?
Sourdough Bread

Sourdough bread has been around for a few thousand years, but it's been synonymous with San Francisco since 1849 when Isidore Boudin opened his bakery and perfected his own sourdough recipe. 
Where to eat it? Better go back to Pier 39 at Fisherman's Wharf where the Boudin Bakery is a great excuse to have another bowl of clam chowder in an original San Francisco sourdough bowl.
Steam Beer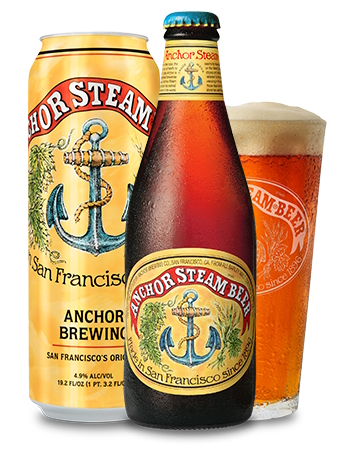 The original steam beer originated in Germany in 1830, though the Anchor Brewing Company developed a California style of the beer when it opened in San Francisco in 1896. It claims to be the USA's first craft brewery, long before the term 'craft' was in common use.
A steam beer is a very effervescent lager-style beer though today's version is not the same as the original, thanks to changes in tastes and techniques. You can find out more about it, and try some samples, by taking a tour of Anchor Brewing.
---
---
Nov 29, 23 07:10 AM

PCH Travel's intro to the Disneyland Resort, which includes both Disneyland Park and Disney California Adventure Park, just a few miles from the coast highway.

Nov 27, 23 04:20 AM

PCH Travel picks the best time to visit the Olympic Peninsula, with a monthly summary of the weather, plus hotel prices and special events to help plan a visit.

Nov 25, 23 07:03 AM

PCH Travel picks the best time to visit Santa Barbara, with a monthly summary of the weather, plus hotel prices and special events to help plan a visit.