Best Time to Visit San Francisco
Get Some Fun PCH Gifts Here
Best Time to Visit San Francisco
Pacific Coast Highway Travel's advice on the best time to visit San Francisco, covering the weather and climate from month to month and season by season.
San Francisco is a city that's always in a celebratory mood, with its own peculiar weather patterns that may make it difficult for the first time visitor to predict.
Speaking of "the best time to visit San Francisco," there really isn't one definitive answer. It all depends on what you're looking for: pleasant weather, fewer tourists, or special events.
Best Month to Visit San Francisco
January is known for cooler temperatures in San Francisco, averaging around 57°F (14°C). You'll likely witness minimal rainfall though don't be surprised by the occasional shower. Pack a waterproof jacket just in case.
Winter can also be foggy but the fog usually burns off, leaving clear skies that make your photos pop with color.
As we move to February, the city's "secret winter," the temperature starts to inch up a little, with averages around 60°F (16°C). This is a good time to explore the city's dynamic indoor scene including its fantastic museums and trendy restaurants.
Moving onto March, the weather continues to warm up slightly, with average temperatures hovering around 62°F (17°C). Rainfall drops significantly, increasing your chances of experiencing clear, sunny days for that all-important Golden Gate Bridge visit.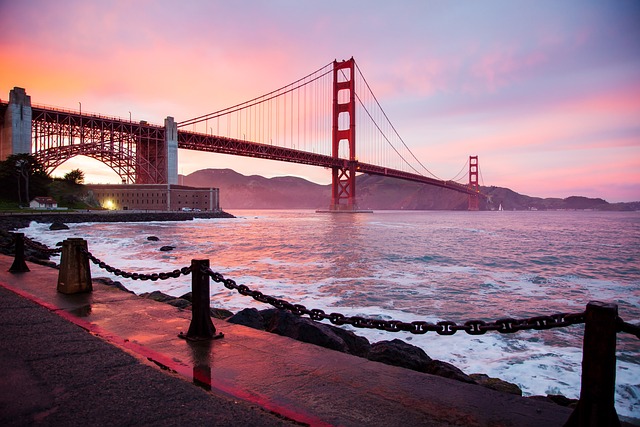 April sees a jump in temperatures up to around 63°F (17°C) with minimal chances of rain, making this a great time to visit for outdoor enthusiasts. Just watch out for the wind - it can be a bit of a surprise for those unprepared!
May is the perfect time to pack your picnic basket and head to Golden Gate Park. The average temperature is a comfortable 65°F (18°C) and the city is generally drier. The spring bloom is in full swing and the riot of colors is simply bewitching.
In June, the temperatures vary very little from May, hovering around 67°F (19°C). But the month is synonymous with fog, widely known as the "June Gloom". It can be unusually cool for summer but also magically atmospheric.
July could potentially confuse your summer expectation with the regular mists and fog. The temperatures average at 67°F (19°C). Thanks to the cool Pacific Ocean, you won't see San Francisco sweltering like other parts of California.
August continues the trend of cool summers in the city by the bay. With average temperatures at 68°F (20°C), it's still on the cooler side. You might want to carry a light fleece for evenings, yet be prepared to take it off during the clear, sunny day.
September arguably offers the most pleasant weather in the city; it's the "secret summer" of San Francisco. The average temperature is a perfect 70°F (21°C), rainfall is almost non-existent, and the infamous fog gives way to brilliant blue skies.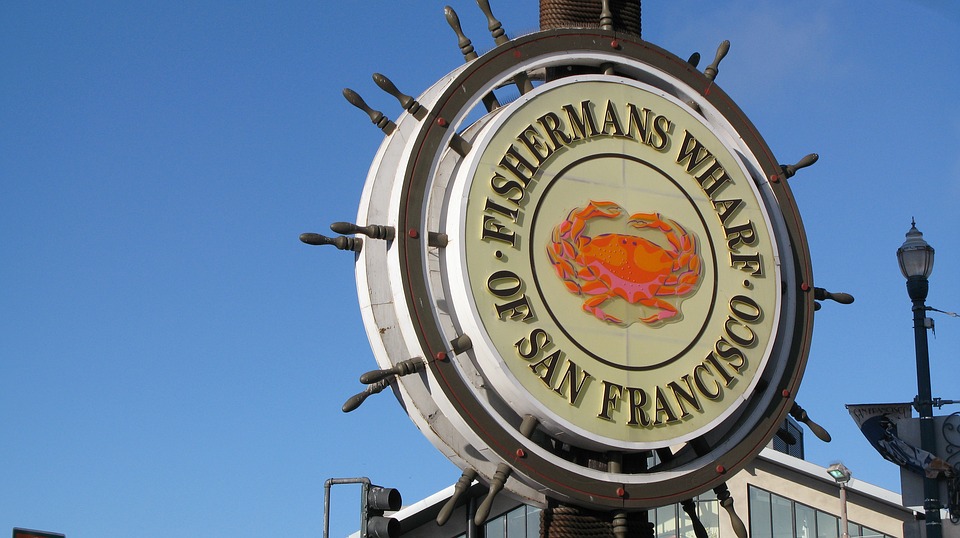 October continues the trend of pleasant weather. With an average temperature of 69°F (21°C), fabulous fall colours, and a lower number of tourists, this could be the golden month for your visit.
November ushers in the cooler autumn weather with average temperatures dropping to around 64°F (18°C). The city becomes calmer and quieter, a perfect time for those seeking a peaceful visit.
December can surprise visitors with its chilly vibe. With temperatures around 57°F (14°C), you'll definitely need warm clothing. On the brighter side, the city lights up for the holiday season, providing an enchanting experience for all.
Best Season to Visit San Francisco
One reason to consider season while planning your trip involves crowds. If you wish to avoid major crowds, consider avoiding the peak summer months and instead opt for late spring or early fall which offer respite from crowds as well as provide a scenic backdrop for your visit.
Spring in San Francisco (March to May) features rising temperatures and decreasing rainfall. The beauty of blooming flowers in the Golden Gate Park during this season is truly unmatched, making it one of the best times to visit San Francisco.
San Francisco's summer (June to August) is renowned for its cool temperatures and foggy mornings. This might not be your idyllic "California summer," but the unique and mysterious ambiance created by the fog is truly a must-experience aspect of San Francisco's weather.
The city enjoys its own version of summer during the fall season (September and October). This is when San Francisco weather pulls out all the stops, displaying clear, azure skies and warm temperatures. This could arguably be the best time to visit San Francisco.
If you're looking for a 'white Christmas,' winter in San Francisco might disappoint with its lack of snowfall. However, the cool climate, sporadic rainfall and festive celebrations more than make up for it. Plus, the winter months offer a unique charm and fewer tourists.
Remember, the weather in San Francisco can change rapidly within a day, being bright and sunny in the morning and foggy by midday. So, be prepared, carry some layers and stay comfortable during your visit.
Understanding the climate in San Francisco year-round will help you know what to expect during your trip and pack accordingly. Even if you're visiting in the heart of summer, always remember the words of writer Mark Twain: "The coldest winter I ever spent was a summer in San Francisco."
Visiting during the special events can also enhance your trip. For example, the San Francisco Pride celebrated in June, Chinese New Year parade in February, and the Folsom Street Fair in September bring out a different, captivating aspect of this enchanting city.
All said, you'd be hard-pressed to find a time when San Francisco isn't worth visiting; its unique climate and vibrant culture make it a worthwhile destination year-round. Whether you love foggy mornings, blue skies, or joyous festivals, San Francisco has it all.
---
---
Nov 29, 23 07:10 AM

PCH Travel's intro to the Disneyland Resort, which includes both Disneyland Park and Disney California Adventure Park, just a few miles from the coast highway.

Nov 27, 23 04:20 AM

PCH Travel picks the best time to visit the Olympic Peninsula, with a monthly summary of the weather, plus hotel prices and special events to help plan a visit.

Nov 25, 23 07:03 AM

PCH Travel picks the best time to visit Santa Barbara, with a monthly summary of the weather, plus hotel prices and special events to help plan a visit.