Bodega Bay
Bodega Bay is a small California coastal town on the borders of Marin County and Sonoma County, and famous for being the filming location for Alfred Hitchcock's The Birds.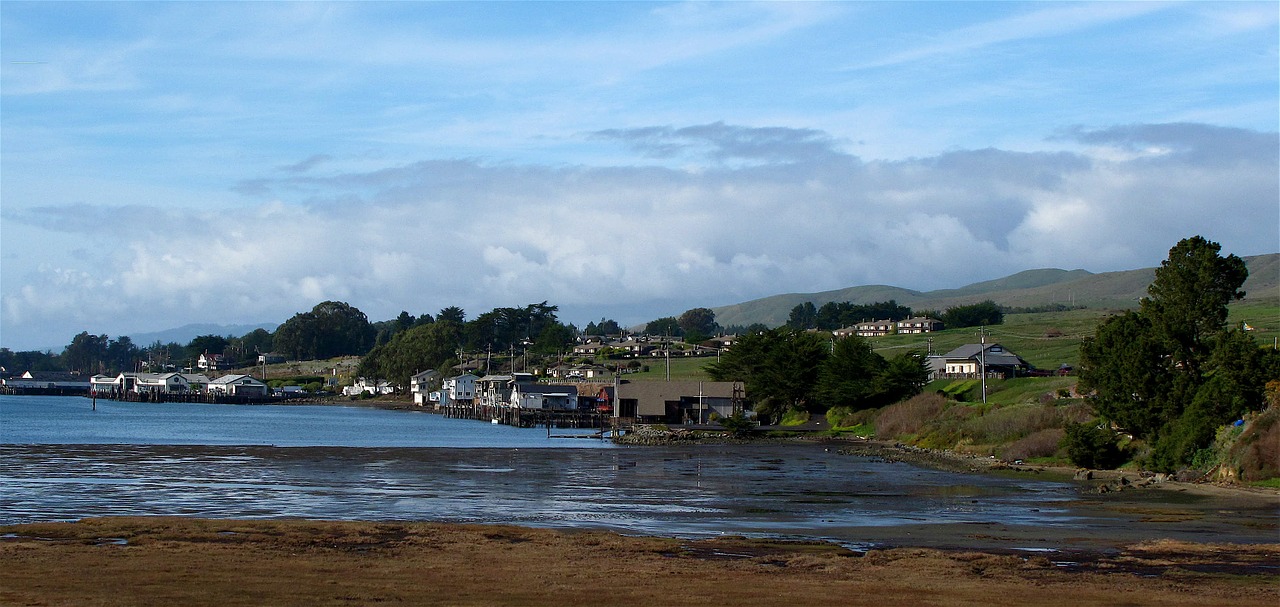 Bodega Bay was one of the lovely discoveries we made on our first major Pacific Coast Highway drive, when we stayed at the Bodega Bay Lodge and Spa. We know friends who've visited Bodega Bay since then and they've all been as delighted as we were to discover its laid-back and slightly upscale charms.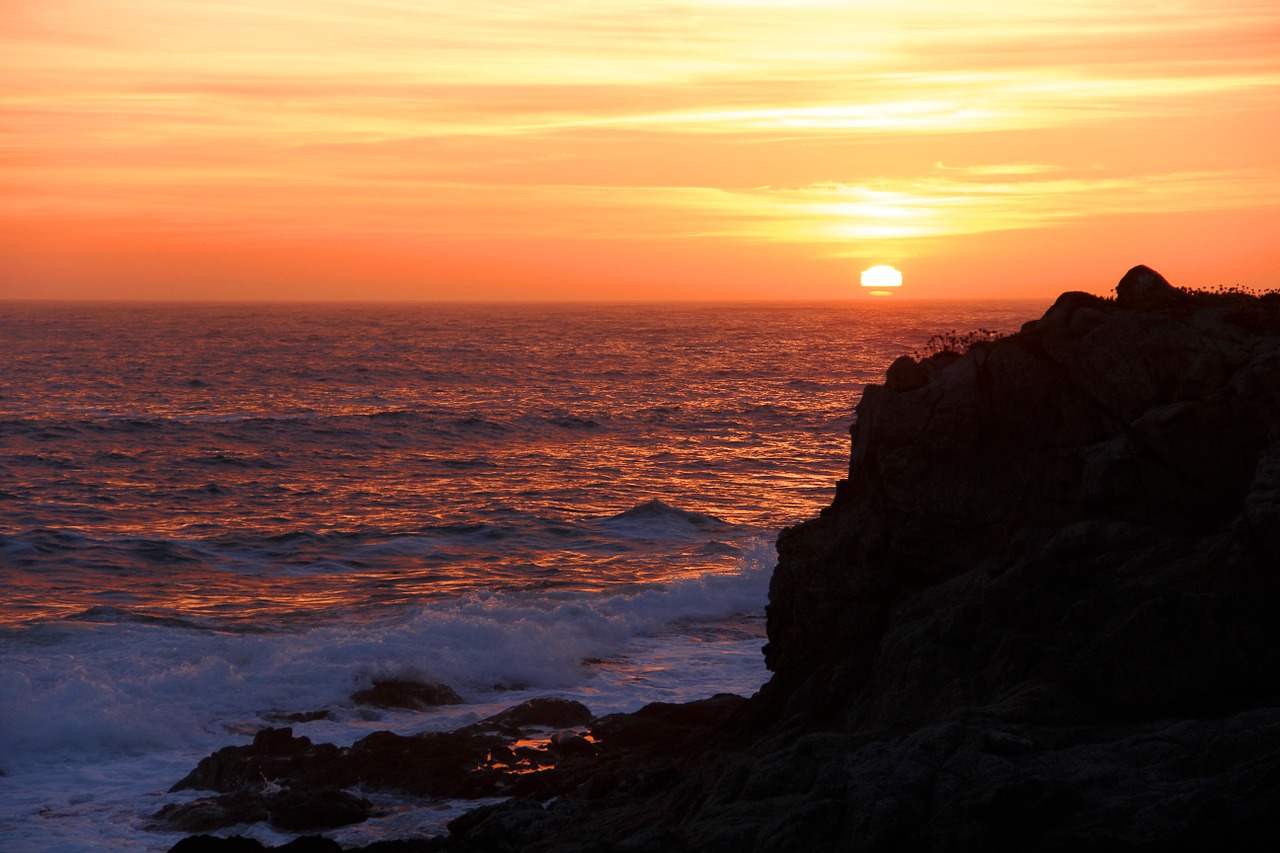 There isn't much to do in Bodega Bay, and that is part of its appeal. Many people come because they know it's where Alfred Hitchcock filmed his horror classic, The Birds, and they stay to be seduced by this little coastal town. Its attractions are well-displayed in the movie, so take a look to see what it's like. Just put the birds themselves out of your mind. The seagulls aren't that aggressive!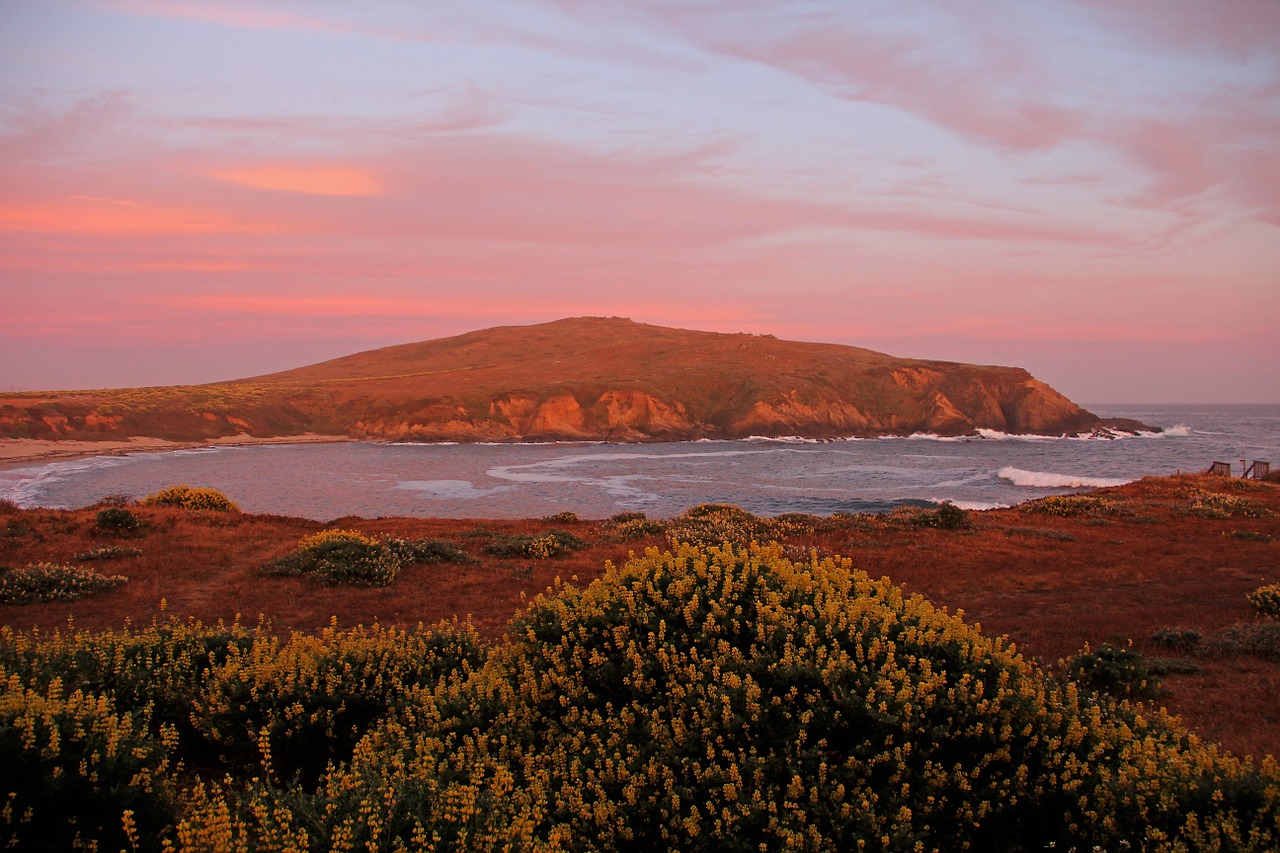 Horseshoe Bay
Getting to Bodega Bay
Bodega Bay is about 70 miles north of San Francisco, roughly a 90-minute drive if you take the faster route inland along Highway-101. Our preference, if time isn't pressing, is to take the Highway-1 route along the coast past the Point Reyes National Seashore. The distance is about the same but your journey time could be twice as long as the roads are slower and winding in places.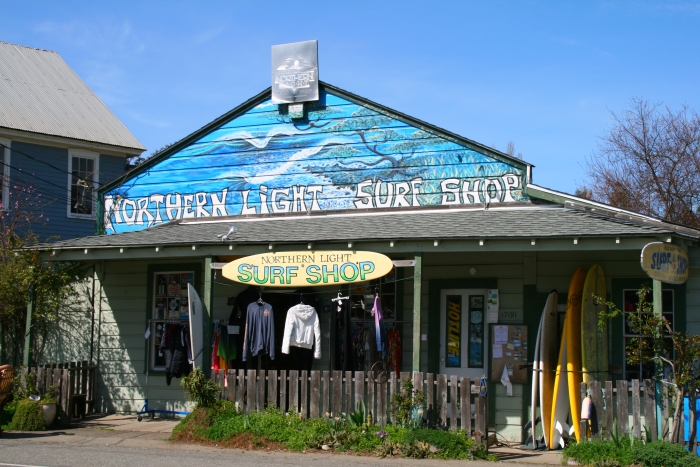 Surf Shop in Bodega
The Name of Bodega Bay
Bodega is named after the splendid-sounding 18th-century explorer, Juan Francisco de la Bodega y Quadra, although the original Bodega Bay is where Tomales Bay now is, about a half-hour south. The Spanish later moved their base to what they thought was a better location, taking its name with it.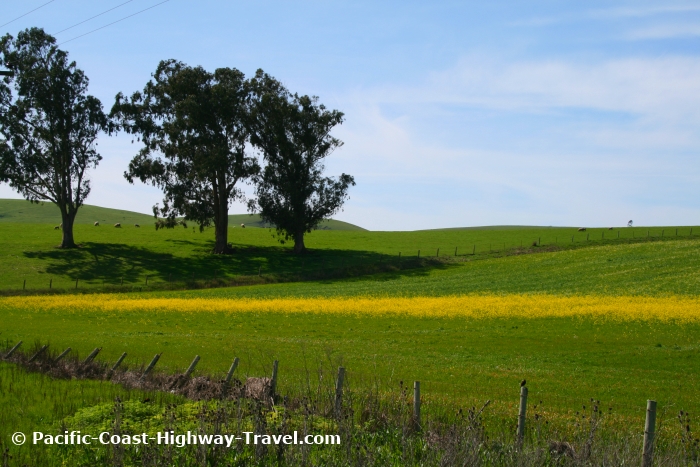 What to Do in Bodega Bay
Shopping: There are a number of art galleries and studios, reflecting the well-heeled nature of many of the visitors, who rent vacation homes here. It's not overly expensive, though, and you'll be tempted to buy paintings, photographs, and other art-works from the local artists who have settled here, lured by those relaxed charms.
Golf: There are three golf courses in the area.
Hiking: There are several excellent coastal trails of differing lengths and difficulties.
Watersports: If you like being out on the water then you can organise various watersports activities in Bodega Bay. These include sailing, sports fishing, and kayaking.
Horse Riding: Go on a trail ride with the delightfully-named Horse 'n' Around.
Whale Watching: You can watch from the shoreline at Sonomoa Coast State Park, or take a tour out to sea with one of the charter boat companies.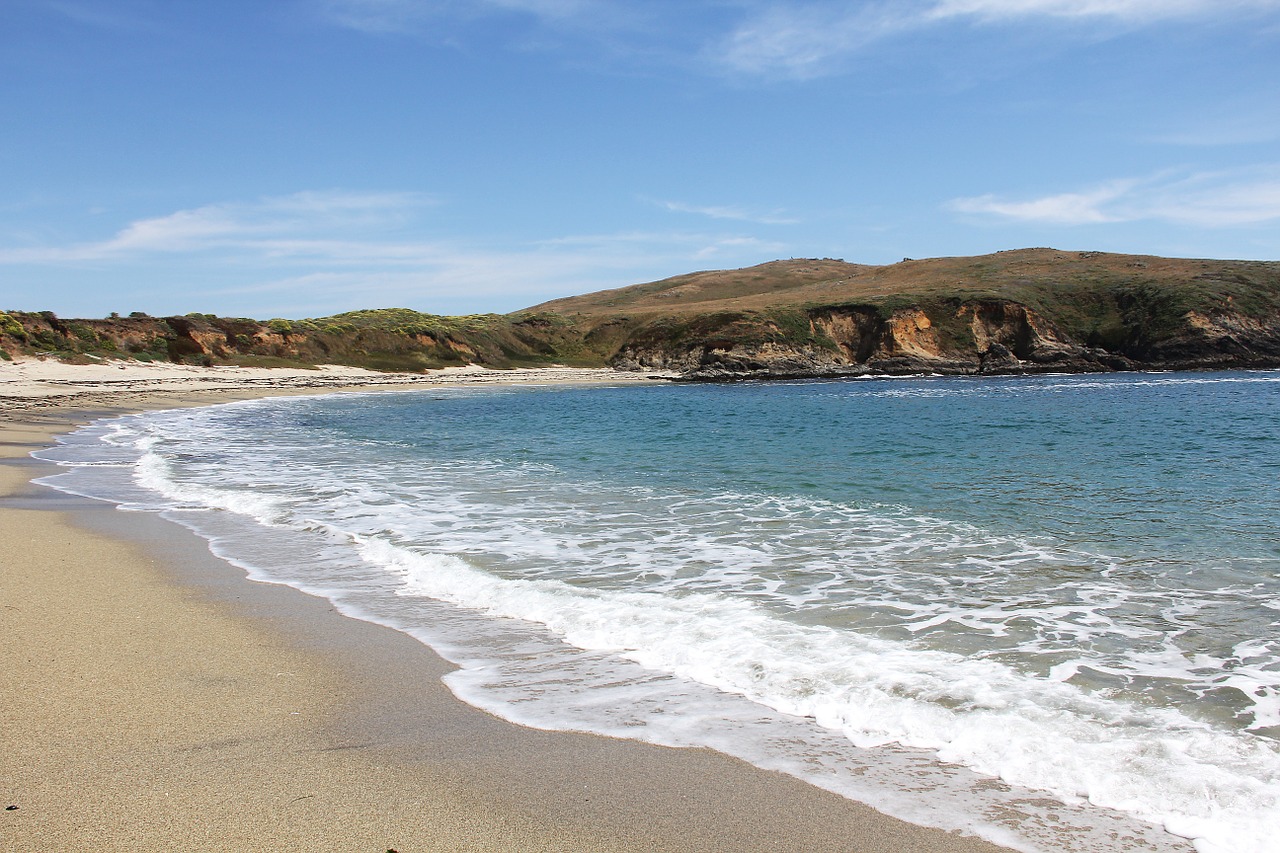 Where to Eat in Bodega Bay
For such a small place there's a lot of eating choices packed in, whether you want fine dining or you want to keep it cheap. There are plenty of places offering views over the water too. You'll find Mexican, Italian, coffee shops, delis, BBQ, and, of course, The Birds Café. As well as serving good seafood, the Lucas Wharf Restaurant and Bar was a filming backdrop for The Birds. 
Where to Stay in Bodega Bay
We stayed at the Bodega Bay Lodge and Spa, which we absolutely loved. You can search other choices here: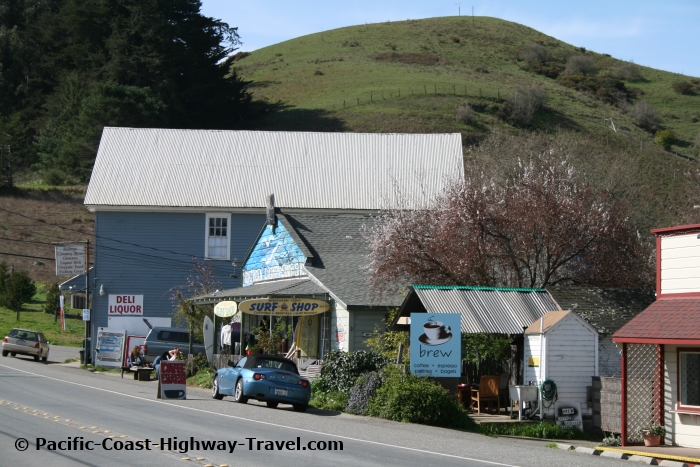 The Main Street in Bodega
Filming The Birds
Much of the movie was shot in and around the wharf area, and there's no better place to relax and enjoy a bowl of clam chowder or other fresh seafood. But if you want to see the house that features prominently in the film, you have to head inland, going south on Highway-1, to the town of Bodega itself. It's about a 5-minute drive.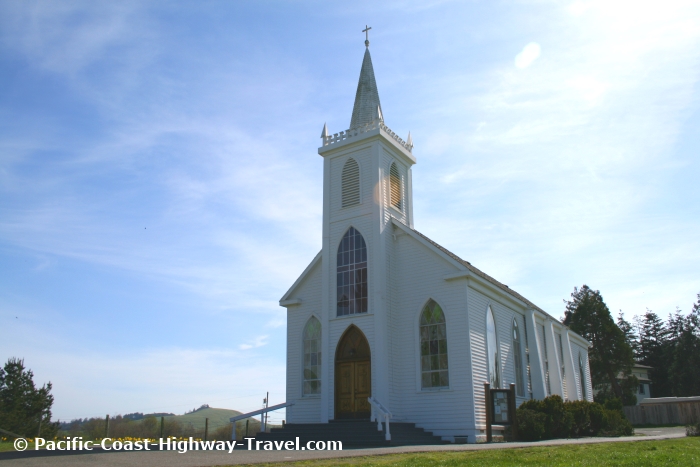 The Church from The Birds Movie
This little place is as appealing as Bodega Bay but don't drive too fast or you'll shoot out the other side. Look out for a church on a hill on the right, and then take a right on Bodega Lane up the next little slope, and the handsome white house is at the top on your right. This is the main house featured in the film, but the church was also used, and some scenes were filmed in the streets around. You can learn more here.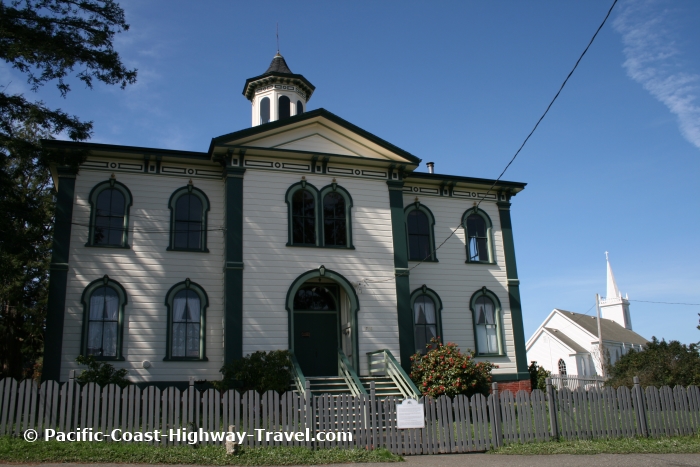 The House from The Birds Movie
---
---
Oct 06, 21 03:29 AM

The Pacific Coast Highway is California's longest state route at 656 miles (1,055 kilometres) and runs along the Pacific Ocean, making it arguably one of the prettiest drives in the United States. Fou…

Oct 06, 21 03:29 AM

United Airlines just made a lot of friends among cycling enthusiasts. The Chicago-based carrier has eliminated its fees for passengers traveling with their bicycles, joining fellow airlines American a…

Sep 30, 21 03:15 AM

Best Tours & Travel's recent reopening saw sellout tours and a continuing recovery in its private charter operations, thanks to nonstop outreach throughout 2020's shutdown months that continues today.