Get Some Fun PCH Gifts Here
LA to Hearst Castle
Pacific Coast Highway travel offers advice on driving from LA to Hearst Castle, including distance, journey time, and route.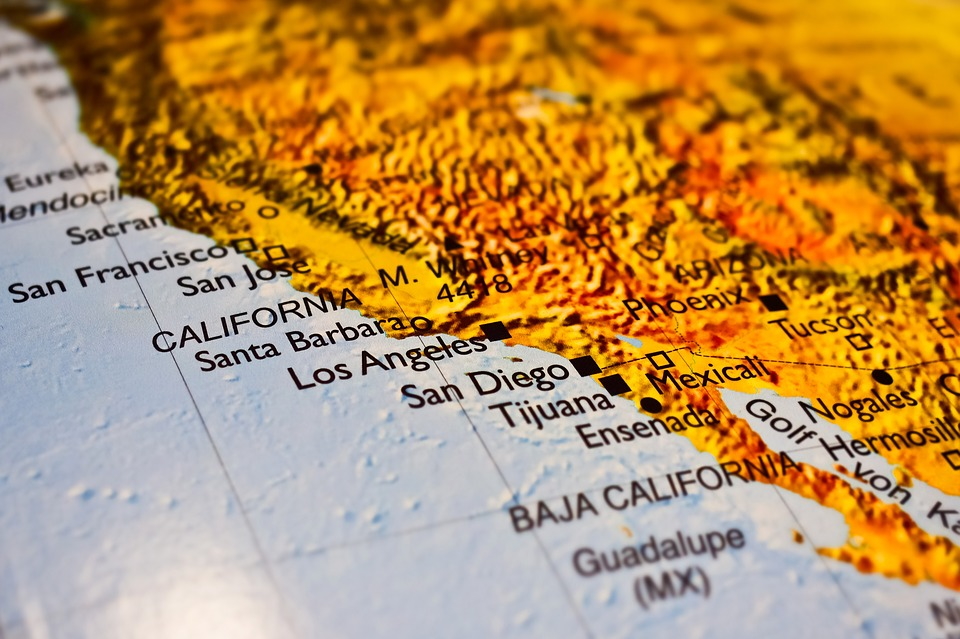 Here's all the advice you'll need if planning to drive from LA to Hearst Castle, whether you go by the coastal route or use I-5. Here's the info on driving times, distances, and route options, with two interactive maps you can use.
Some Unusual Hearst Castle Gifts
LA to Hearst Castle: Distance
From downtown Los Angeles to Hearst Castle is a distance of between 235-260 miles (376-416 kms), depending on the exact route you take (see below). 

You don't absolutely have to take one of the coastal route options, though they are more scenic for parts of the route. You could consider taking I-5 and then cutting back across to the coast somewhere, which is only about 250 miles (400 kms) and also has a really scenic stretch at the end through Paso Robles wine country. 

You would need to do this if the coastal route was blocked somewhere, but the closures of the Pacific Coast Highway which make the headlines usually happen north of Hearst Castle on the Big Sur stretch.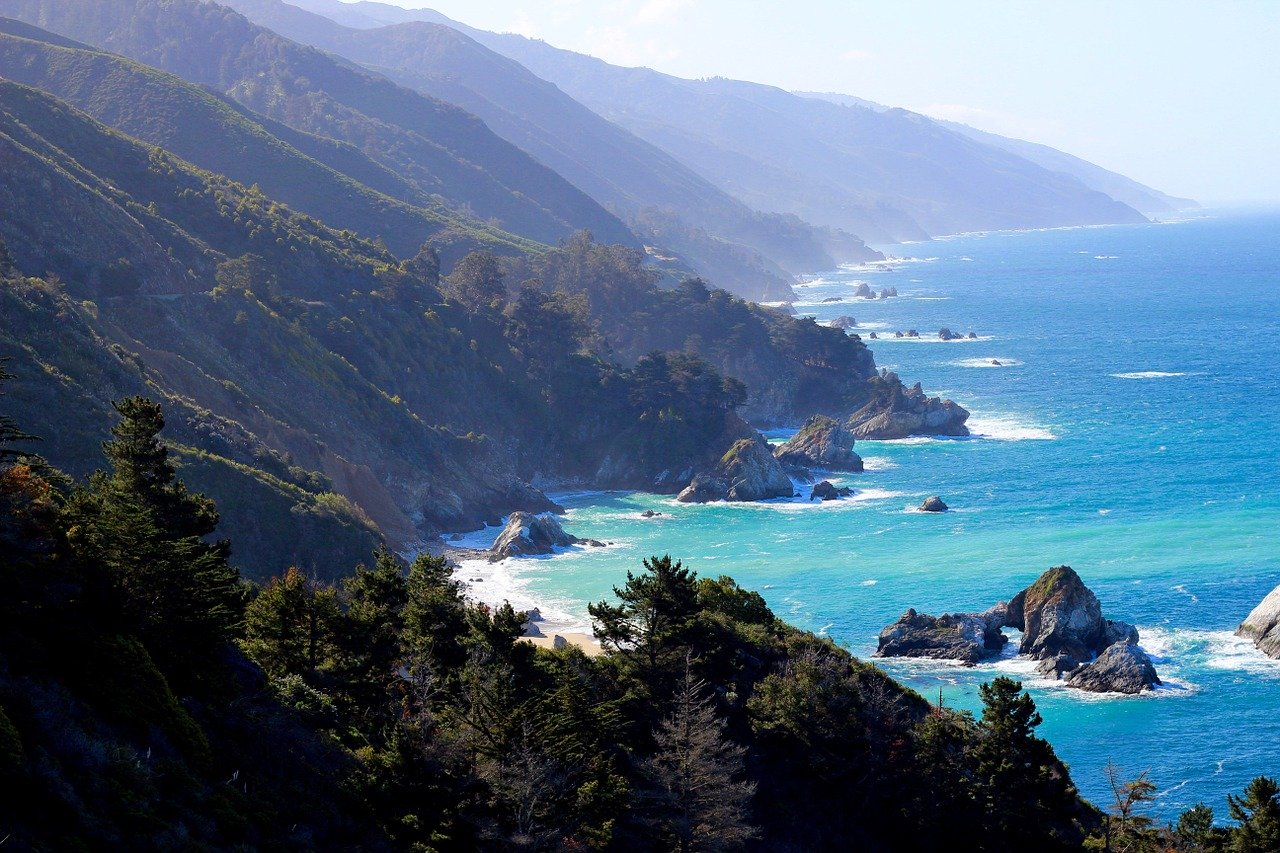 Big Sur
LA to Hearst Castle: Driving Time
Taking the I-5 route from LA to Hearst Castle should take 4-5 hours, depending on how fast you drive and the state of the traffic. It ought to be faster for the first stretch along I-5, but you would then slow down as you have to cut across to the coast on slower roads.

Taking the coastal option and heading north through Santa Monica and Malibu will probably take 5-6 hours, again depending on the traffic and your own average driving speed. Although it's a similar distance to the I-5 route, it's a lot slower as the road twists and turns, and is single-lane in many places. It also attracts slower-moving vehicles, which can be difficult to overtake.

LA to Hearst Castle: Routes
The Coastal Routes
Take I-10 to its end in Santa Monica and merge onto Highway 1 there. It begins near Santa Monica Pier, then stays near the coast through Malibu and is a pleasant start to the drive, quickly leaving LA behind.  
Stay on Highway 1 along the coast until you reach Oxnard, where Highway 1 goes inland through the city and merges with Highway 101. You continue north on 1/101 through Ventura, which is the only tricky part of the drive. We often manage to get lost in Oxnard or Ventura, as the routes aren't well-signed. You'll need to rely on your satnav or human equivalent.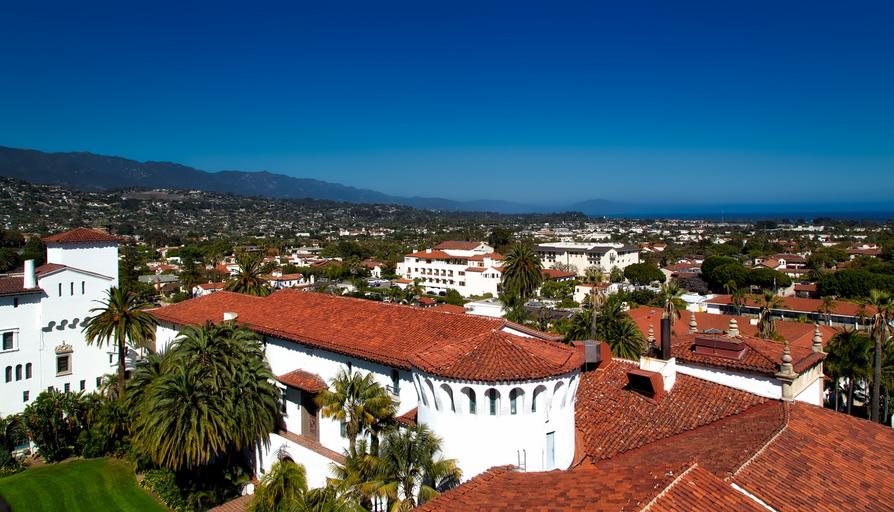 Santa Barbara
Beyond Ventura the road rejoins the coast and passes by Santa Barbara. If you want to see Santa Barbara you'll have to exit and head for the ocean, then rejoin 1/101 again.
West of Santa Barbara the roads divide, with 1 staying nearer the coast through Lompoc and 101 going further inland through Buelton, where you could make a short detour to see Solvang. It doesn't make much difference which way you go in terms of time or distance. We quite like the slightly more rural route through Lompoc and Guadalupe, though it's another stretch of the drive where a satnav is useful.

Near Pismo Beach the roads rejoin, swing inland for a while, get back near the ocean at Morro Bay and then it's a straight drive north to Cambria and San Simeon, where Hearst Castle is. We usually stay in Cambria when visiting Hearst Castle, which we've done several times as there's always something different to see on the different tours there. Check our Cambria page where we tell you about the different places we've stayed in there.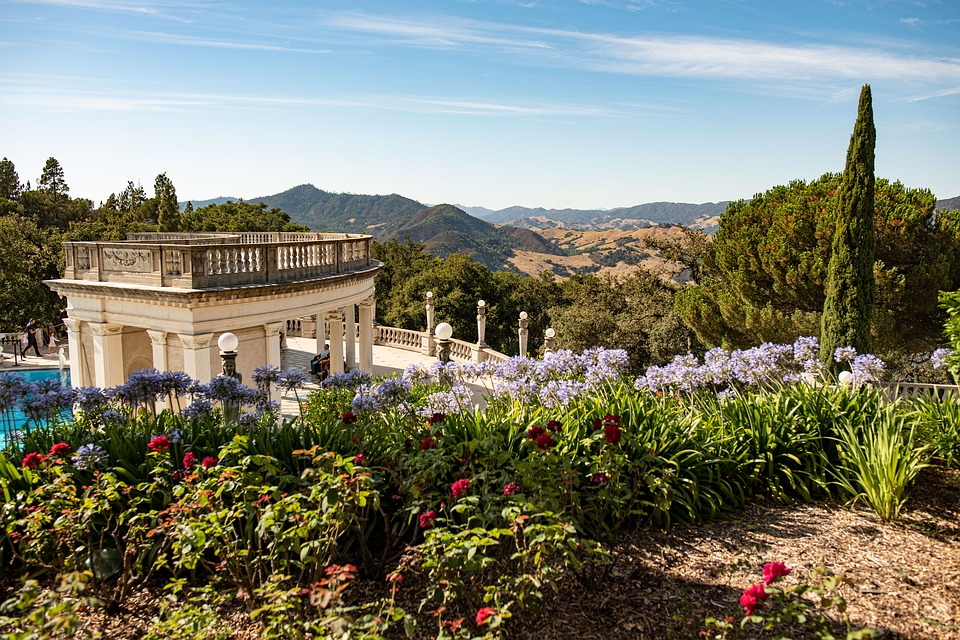 Hearst Castle
Taking I-5
The I-5 Interstate runs right through Los Angeles so pick it up wherever you can. You stay on I-5 for about 125 miles and take the exit for Lost Hills/Paso Robles onto CA-46 West. You then stay on 46 through Paso Robles and all the way to join the Pacific Coast Highway on the coast just south of Cambria. This last section of the drive is really beautiful, through the rolling green hills and farmland of Paso Robles wine country. 
When you reach Highway 1 on the coast, turn right (north) and the entrance to Hearst Castle is about 12 miles north of here, on the highway.

---
LA to Hearst Castle: Maps
Click on the 'View Larger Map' options to explore your route choices on Google Maps.



The I-5 Route


View Larger Map
The Coastal Route
View Larger Map
---
---
Nov 29, 23 07:10 AM

PCH Travel's intro to the Disneyland Resort, which includes both Disneyland Park and Disney California Adventure Park, just a few miles from the coast highway.

Nov 27, 23 04:20 AM

PCH Travel picks the best time to visit the Olympic Peninsula, with a monthly summary of the weather, plus hotel prices and special events to help plan a visit.

Nov 25, 23 07:03 AM

PCH Travel picks the best time to visit Santa Barbara, with a monthly summary of the weather, plus hotel prices and special events to help plan a visit.