Pacific Coast Highway Driving Tips
Pacific Coast Highway Driving Tips
Here are ten very simple Pacific Coast Highway driving tips that might help to make that road trip a better drive. They're only simple tips, but sometimes that's all you need.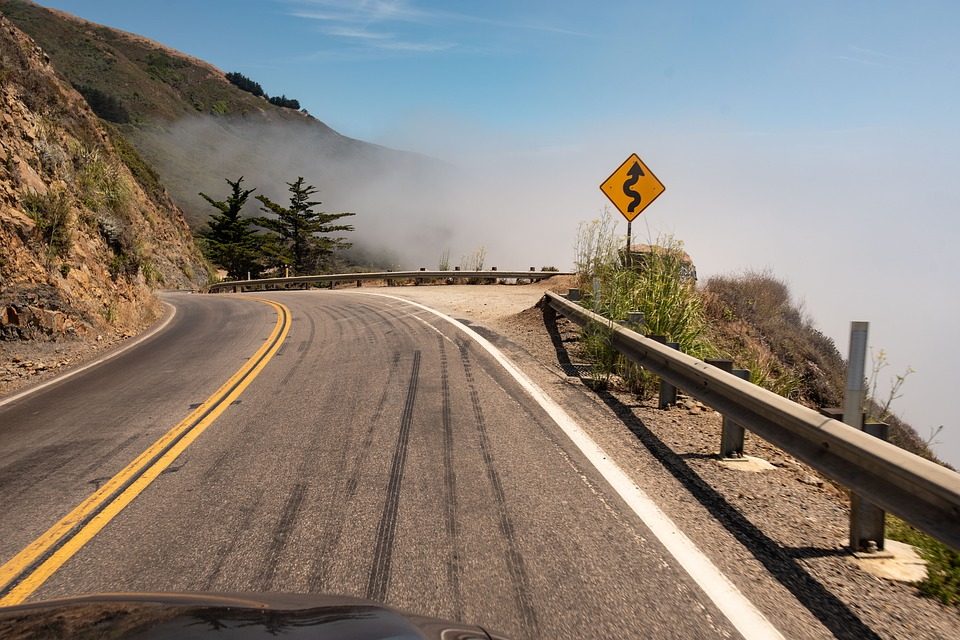 If you prefer your information in video format, these tips are all available in our YouTube video:
Pacific Coast Highway Driving Tips
Here are ten very simple Pacific Coast Highway driving tips that might help to make that road trip a better drive. They're only simple tips, but sometimes that's all you need.
1. Drive north to south if you're able to choose. That way you're on the coast side of the highway, which means better views, and it's much easier to pull off into the best viewpoints.
2. Find the cheapest gas. If you have internet access, use the excellent GasBuddy.com website to find the cheapest gas wherever you are. There are some other apps too, so get one on your phone.
3. Check gas prices ahead. You can use Gas Buddy for this too, or just ask around, to find out if gas is cheaper where you are, or in the next town along. There can be big differences for all kinds of reasons – crossing a county line, crossing a state line, more competition in bigger towns, or just a general trend. If you're filling a big tank, you can save the cost of a meal by filling up in the right place, and at the right gas station.
4. Always have snacks and water in the car, and a cool-bag to put them in. It can get pretty hot in places in the summer, and water's essential. Snacks too. It's like gas – just when you assume there's got to be somewhere to buy something before too long, that's when there isn't.
5. The Pacific Coast Highway is a state of mind. Don't get hung up on where it starts and where it ends. It's just a name given to a part of the coast road by legislators. Whether it's called the Cabrillo Highway or the Coast Highway, whether it goes from San Francisco to Los Angeles or from San Diego to Seattle – it's one of the most beautiful road trip drives in the United States, so do as much of it as you can in the time you've got available.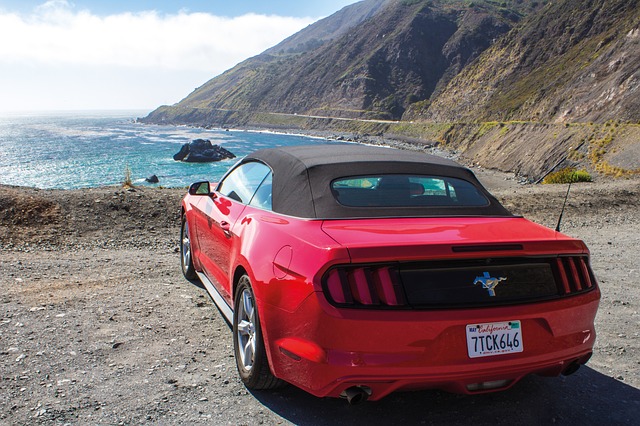 6. Allow plenty of time. There are lots of viewpoints, official and unofficial. Nature also has a habit of sucking you in, whether it's a sighting of a whale, a family of otters, or walking among the giant redwoods – give yourself time to enjoy the experience. And if nothing happens – so, you get to your destination early and can hang out and enjoy it.
7. Get off the Highway. There are some great beaches and seaside towns that require you to get off the highway and explore them. Likewise, there are some state parks and gorgeous areas like Paso Robles wine country for which you need to head inland a little. Don't feel chained to the Pacific Coast Highway – veer off, explore, and come back to it.
8. Watch those speed limits. You're not cruising an Interstate. You can be zipping along the Highway one minute and then bam, you're in a town center. It's the joy of the Highway, the way it passes right through lots of towns along the way. So respect the folk that live there, and keep to the speed limit.
9. Take a break. 10 in 2 is a good motto. Every two hours, take a ten-minute break, even if you don't feel you need one. It stretches the muscles and freshens the mind a little.
10. Don't run out of gas. What? Well, if you set off in Southern California it's easy to assume there are gas stations every few miles. They tend to get less frequent the further north you go. Even in one of the most famous and most beautiful stretches of the road, Big Sur, gas stations are pretty spread out. Don't take chances.
---
---
Oct 06, 21 03:29 AM

The Pacific Coast Highway is California's longest state route at 656 miles (1,055 kilometres) and runs along the Pacific Ocean, making it arguably one of the prettiest drives in the United States. Fou…

Oct 06, 21 03:29 AM

United Airlines just made a lot of friends among cycling enthusiasts. The Chicago-based carrier has eliminated its fees for passengers traveling with their bicycles, joining fellow airlines American a…

Sep 30, 21 03:15 AM

Best Tours & Travel's recent reopening saw sellout tours and a continuing recovery in its private charter operations, thanks to nonstop outreach throughout 2020's shutdown months that continues today.