When to Drive the Pacific Coast Highway
Get Some Fun PCH Gifts Here
When to Drive the Pacific Coast Highway
When to Drive the Pacific Coast Highway depends on whether you want to drive in Oregon and Washington as well as California, and on the weather.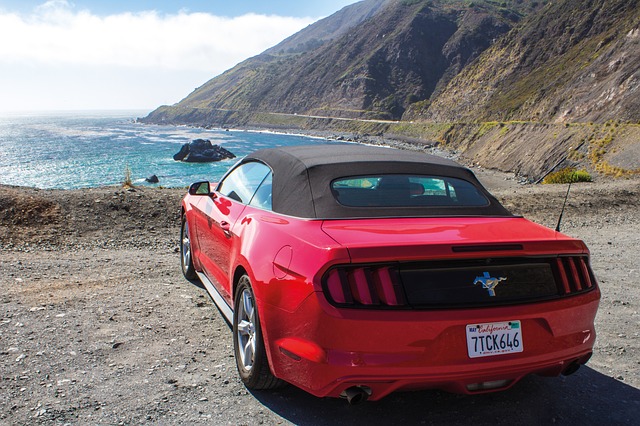 Your decision on when to drive the Pacific Coast Highway may be out of your hands, if you're having to coincide with a family event, say, or a conference, or if your holiday period is fixed. But assuming you have a free choice, when is the best time to head for the west coast and one of the most famous drives in the USA?
When to Drive the Pacific Coast Highway
It firstly depends on whether you plan to include any of the Oregon and Washington coasts in your trip, or if you'll be staying in California. If you intend to drive the whole of the Pacific coast then your window of opportunity is a little smaller, assuming you want to have decent weather for your drive.
Driving the Highway in Washington and Oregon
The further north you go, the worse the winter weather. Unless you like driving in snow and rain, Washington and Oregon are best avoided in the winter months.
Even spring and fall can bring cold weather, and some snow. Our advice is to plan your PCH drive for the summer months of June through to September, when you're more likely to have warm days, with temperatures in the 70s and 80s.
There's still a chance of rain so pack your raincoat and an umbrella, just in case. And you are by the sea, so it can get chilly at night.
Driving the Highway in California
If you're only going to be driving in California, and especially in Southern California, then you have a much wider time period to build your plans around.
The further south you are, the milder the weather even in winter. The song says that 'It never rains in Southern California', and while this isn't strictly true, you do get a lot of sunshine. You do also get winter storms, so be prepared for those. There have been some bad ones in recent years, not the kind of thing you want to be driving in if you can help it.
The winter storms often bring problems around the Big Sur stretch of the Pacific Coast Highway, where the mountains come right down to the sea. It makes for the dramatic scenery, but it also makes for landslides and road closures. 
We've been in Southern California in the winter when it's been warm enough to enjoy the beach in Santa Monica, but we've also experienced heavy rain and cold winds.
When to Drive the Pacific Coast Highway?
For us, the best times to drive the Pacific Coast Highway are from late spring, through summer, to early fall. In July and August you have the best chance of almost-perfect weather, but you also have the busiest crowds and high-season hotel prices. It will be harder to get into the restaurants you want to eat in, as well.
We would choose May/June or September/October as the best times to drive the west coast. If you're driving from south to north then do it in the spring, so the weather ought to get better as you head north. And if you're driving north-south, the opposite applies and you should drive it in the fall. These aren't fool proof, obviously, as you can never predict the weather in any given year, but they're a guide as to what to expect.
Booking Hotels
If you're driving in July and August you should definitely plan your trip more closely and book your hotels in advance, not just to secure the best rates but to secure a room!
Outside those months (and outside holiday weekends) you should be pretty safe if you prefer to do things more loosely and find your accommodation as you go long. This allows you the flexibility of staying longer if you find a place you like, and making up the time later.
Our PCH Hotels Guide lists places in different price brackets in most of the places you're likely to want to stay in.
---
---
Sep 26, 23 04:18 AM

The Iconic Big Sur Waterfall Everyone Needs to See At Least Once

Sep 24, 23 05:26 AM

Pacific Coast Highway Travel picks the best restaurants in Santa Cruz, choosing the finest gourmet eating places, with both local and international cuisine.

Sep 24, 23 04:17 AM

Pacific Coast Highway Travel visits the Big Basin Redwoods State Park, which is the oldest state park in California.