Pacific Coast Highway Drive Times and Distances
Pacific Coast Highway:

Drive Times and Distances
Here are the rough drive times and distances between the main cities along the Pacific Coast Highway. We cover the quickest routes from Seattle to San Francisco, San Francisco to Los Angeles, and Los Angeles to San Diego, given in miles and with the approximate driving time it takes.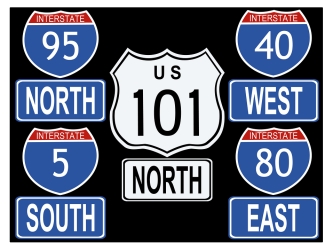 We also give the drive time and distance if going along the coast the whole way, which can be very different. They're also optimum times, and take no account of any stops you might want to make, even rest stops, nor any traffic conditions. They assume you are driving at or just under the speed limit the whole way. If your personal driving speed is different from that, you need to take that into account too.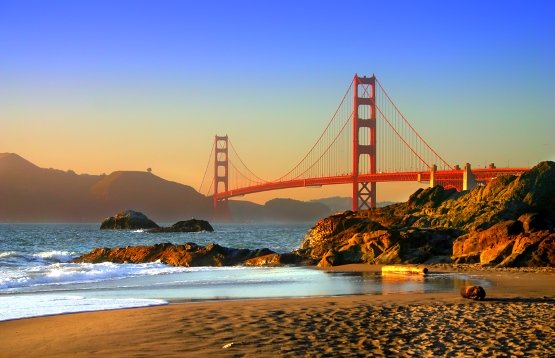 Seattle to San Francisco
Quickest Route
About 800 miles, almost 13 hours without a break
Pacific Coast Highway Route
(Including the Olympic Peninsula)
About 1100 miles, roughly 25 hours of driving
San Francisco to Los Angeles
Quickest Route
About 380 miles, or 6 hours of driving
Pacific Coast Highway Route
About 460 miles, or 9 hours without a break
Combining the two
Note that if you set off from either end along the Pacific Coast Highway then there's no easy place to cut across to the freeway and make up time. What you gain in time you'll lose in getting to the freeway to begin with, as it doesn't run close to the coast.
Highway 101
Although the Pacific Coast Highway and Highway 101 are mostly one and the same, there's a stretch of this route roughly between Salinas and San Luis Obispo when 101 goes inland. Going that way is about 126 miles, or about 2 hours of driving.
Taking the coast route is about 150 miles and will take about 3 hours, as it's a slower route. That's what we've assumed you'll do in the above estimate of 460 miles. So if you really need to, you could shave an hour off your driving time by skipping this bit of the coast.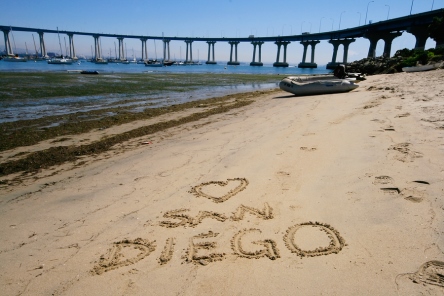 Los Angeles to San Diego
Note that this drive more than any of the others is affected by traffic, so the exact time taken depends on day of the week, time of day... and luck! The figures below are optimum times, if things run smoothly.
Quickest Route
From Downtown Los Angeles to San Diego is about 120 miles, or 2 hours on a good day. If you want to stick to the coast, then Santa Monica to San Diego is roughly 135 miles, or maybe 2 hours 15 minutes.
Pacific Coast Highway Route
If you really stick to the coast and beaches the whole way, that's going to turn into about 150 miles and take you about four hours, as driving is a lot slower as you pass through every town on the way.
---
---
Oct 06, 21 03:29 AM

The Pacific Coast Highway is California's longest state route at 656 miles (1,055 kilometres) and runs along the Pacific Ocean, making it arguably one of the prettiest drives in the United States. Fou…

Oct 06, 21 03:29 AM

United Airlines just made a lot of friends among cycling enthusiasts. The Chicago-based carrier has eliminated its fees for passengers traveling with their bicycles, joining fellow airlines American a…

Sep 30, 21 03:15 AM

Best Tours & Travel's recent reopening saw sellout tours and a continuing recovery in its private charter operations, thanks to nonstop outreach throughout 2020's shutdown months that continues today.