Cambria
Cambria on California's Central Coast is a good stop on the Pacific Coast Highway, and it's a great place to stay if you plan on visiting Hearst Castle. 

Cambria's Main Street
All photos (c) Donna Dailey

The Castle is about 10 miles north of Cambria, an easy 15-minute drive along a usually quiet stretch of PCH. You just turn off the Highway and right into the Hearst Castle parking lot. We usually stay in Cambria when visiting Hearst Castle, as even though it's a small town of a few thousand people, there's a good choice of places to stay and places to eat, to suit all budgets and tastes.

We also just love the feel of the place. It's unspoiled and relaxed, with a laid-back atmosphere and friendly people. It's set back off the highway, so is mainly quiet, and you can wander round at night and decide where you want to eat. It's got an interesting history too, having been settled back in the 1890s by miners from Wales, in the United Kingdom. Its name actually comes from the Welsh name for Wales, Cymru, and it's an improvement on its original name of Slab Town.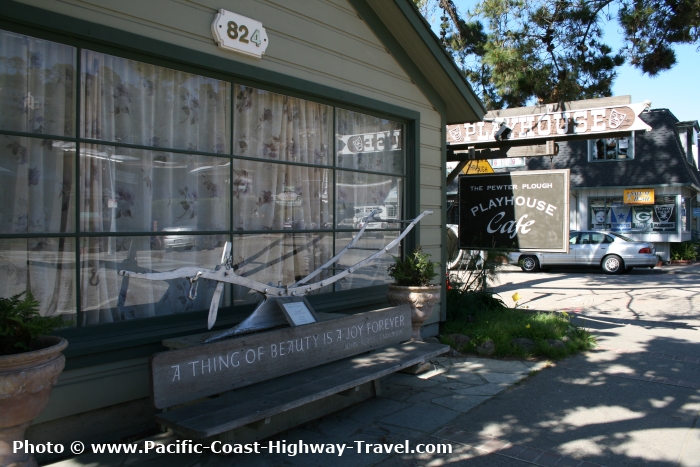 Getting to Cambria
Cambria is about 250 miles north of Los Angeles, if you stick to the coast as much as you can. It will take 5-6 hours, maybe even a little more if it's busy, but it's an enjoyable drive through Malibu, up to Santa Barbara (a good place to break the journey if you want to take it easy), and then inland for a while, and finally through Pismo Beach, San Luis Obispo, and Morro Bay. Look for the Cambria turn-offs from the Pacific Coast Highway. It doesn't matter too much if you miss the first one as they'll all take you to Cambria's long main street.
Driving south from San Francisco along the coast it's about 220 miles – maybe 4-5 hours of driving. If you allow time for stops then it's going to take you one long day to get there from San Francisco. Far better to break the drive in somewhere like Monterey, Carmel, or Big Sur. You can save time by driving the faster route south along 101 rather than Highway-1, if you need to get there in a hurry, but then you'll miss some of the best PCH scenery. 
How Long to Spend in Cambria?
We've only ever stayed one or two nights at a time in Cambria, but we always want to stay more. Plenty of people do visit from Los Angeles for the weekend, or even longer. If you have limited time for your Pacific Coast Highway trip then we'd say one night is enough, but it's a really great place so stay a few days if you can.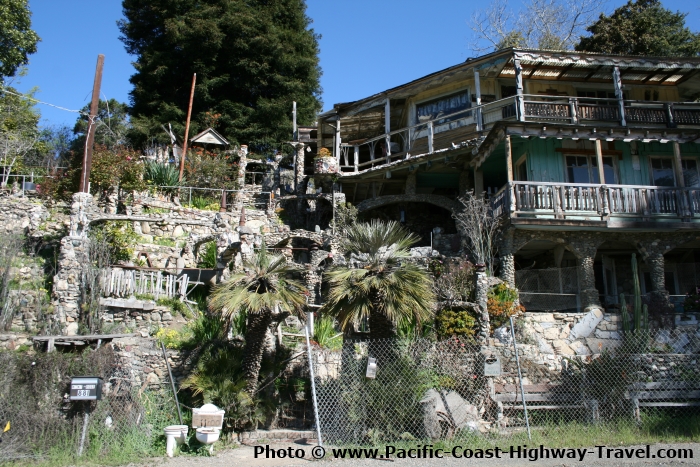 Nit Wit Ridge
What to See in Cambria
There's not a lot to do in the town itself, and that's one of its charms. There are plenty of shopping opportunities, and you can take in visits not only to Hearst Castle but also Piedras Blancas Beach (where you'll get amazing close-up views of elephant seals), and inland into Paso Robles Wine Country. 

The only real attraction as such in the town is a place called Nit Wit (or Nitt Witt) Ridge, and sometimes called the Poor Man's Hearst Castle. It was built out of assorted left-over material, rubbish, bottles, spare car parts, flotsam and jetsam from the beaches, and all kinds of other materials. It was constructed by an eccentric and reclusive artist named Arthur Harold Beal, alias Captain Nit Wit, who spent 50 years working on the house. He died in 1992 at the age of 96, and you can visit the house but need to make an appointment first by phoning 805/927-2690.

Where to Stay in Cambria
We like staying in the town itself but we've also stayed out at the nearby beach, on Moonstone Drive. We can thoroughly recommend the Pelican Inn and Suites. It's great to wake up there and go for a walk along the beach, and it's only a 5-minute drive into Cambria itself.
If you want to stay right in Cambria, we can really recommend the lovely Olallieberry Inn. It's on the edge of town, one of the first places you reach if you're driving from the south, yet close enough to walk in to some great eating places.
A little further out on the edge of town and set in 25 acres of grounds is the Cambria Pines Lodge. This would be a natural choice for garden lovers, as the flowers and gardens here are spectacular.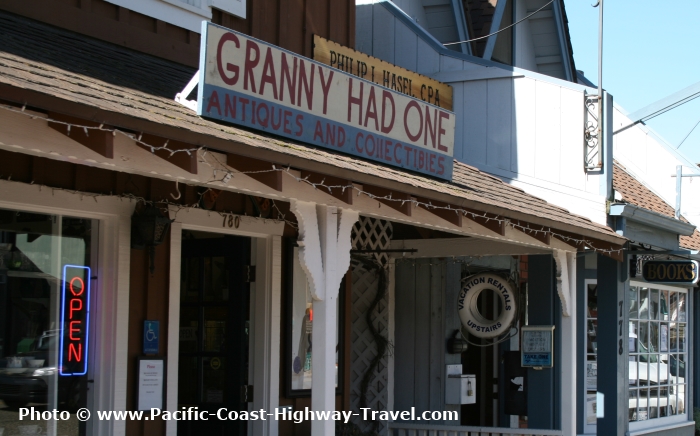 ---
---
Oct 06, 21 03:29 AM

The Pacific Coast Highway is California's longest state route at 656 miles (1,055 kilometres) and runs along the Pacific Ocean, making it arguably one of the prettiest drives in the United States. Fou…

Oct 06, 21 03:29 AM

United Airlines just made a lot of friends among cycling enthusiasts. The Chicago-based carrier has eliminated its fees for passengers traveling with their bicycles, joining fellow airlines American a…

Sep 30, 21 03:15 AM

Best Tours & Travel's recent reopening saw sellout tours and a continuing recovery in its private charter operations, thanks to nonstop outreach throughout 2020's shutdown months that continues today.