Ventura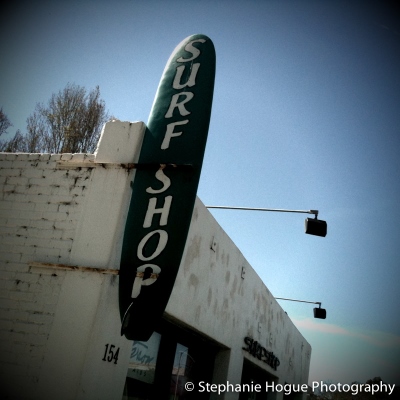 Ventura in California is about 60-70 miles north of Los Angeles on the Pacific Coast Highway, US-101, depending where you start from. It should be an hour or so's drive, but that depends on the time of day. There's a lot of traffic into LA in the mornings, and out again in the afternoons, which can slow you up. 
Ventura has miles of beautiful sandy beaches, lots of good eating in fine-dining restaurants, some outstanding hotels and inns, access to the Channel Islands National Park, an old Mission, an enjoyable museum with an excellent collection of Native American items – it's an almost perfect vacation destination, or place to overnight if driving the Pacific Coast Highway. What's not to like?
The Museum of Ventura County
Using the Pacific Coast Highway, Ventura is about 70 miles (113kms) from downtown Los Angeles, and about 380 miles (612kms) from San Francisco
WHAT TO SEE AND DO IN VENTURA
Channel Islands National Park
The harbour at Ventura is where you can take a boat to go across to the beautiful and unusual Channel Islands National Park. First go to the Park Headquarters and Visitor Center at 1901 Spinnaker Drive in Ventura, and check out the different islands, what they have to offer, and what ranger-led activities are on offer. You'll need to check the boat schedules as they do vary according to the season, days of the week, which islands they go to, and so on.
Mission San Bueneventura
This beautiful mission was the 9th and last of the California missions to be established by the Blessed Junipero Serra, and is still an active Catholic church today. It was founded in 1782 although the present buildings date from 1815 after the original structures were affected by several earthquakes and a tidal wave. The mission is only small so a visit won't take long, but it's charming and definitely worth seeing.
The Museum of Ventura County
The museum has quite a varied collection, and puts on exhibitions featuring contemporary as well as past artists and photographers. They also have a good collection of artefacts from the local Native American people, the Chumash Indians, as well as other Native American people from the area.
Whale Watching
See the
Whale Watching in California
page.
WHERE TO STAY
Crowne Plaza Ventura Beach
The historic
Pierpont Inn
---
---
May 21, 19 02:22 AM

Check out the new live Jelly Cam at the Monterey Bay Aquarium! Note that it only operates 7am-7pm Pacific Time, otherwise you get a pre-recorded YouTube video... which is still cool to see.

May 20, 19 03:36 AM

Stunning hotels that'll ensure you get the very best from one of the world's finest road trips.

May 16, 19 07:31 AM

Where to find the best hamburgers along the California coastline!