Get Some Fun PCH Gifts Here
Cycling the USA West Coast


Lonely Planet Guide
Lonely Planet's Guide to Cycling the USA West Coast is a bicycling guidebook for anyone touring California, Oregon, and Washington by bike.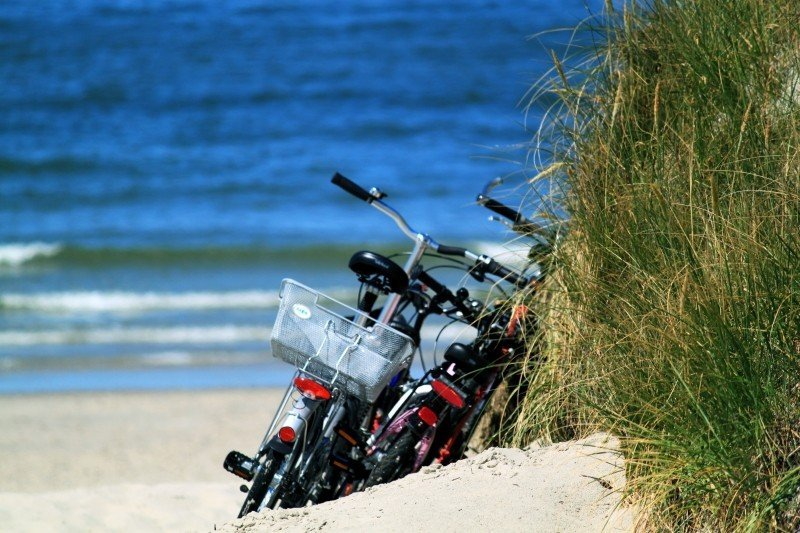 Lonely Planet's guide to Cycling the USA West Coast is well worth thinking about for anyone planning to cycle the Pacific Coast Highway (PCH). It complements the other main book on the subject, also reviewed here, which deals solely with the Pacific Coast Highway: Bicycling the Pacific Coast.
Bicycling the Pacific Coast

A Complete Route Guide, Canada to Mexico
By Vicky Spring and Tom Kirkendall

The Lonely Planet Guide was published back in 2002, which means there is always the risk of some information being out of date, whereas Bicycling the Pacific Coast has been updated and re-published in 2005. Still not current, but a lot more recent.

Pacific Coast Highway Section
The Lonely Planet cycling guide to the USA West Coast has a special section devoted to the PCH, border to border, which takes up 87 of the book's 384 pages. It lacks a little of the fine detail of Bicycling the Pacific Coast, but where it scores over the other book is in having more information on places to stay, places to eat, and things to see and do, all along the Pacific Coast, familiar from the more general Lonely Planet travel guides.

The PCH section here has maps for each stretch of the drive, with the route highlighted as if in orange marker pen. There is also an elevation guide inset where necessary, to show any climbs you face on each day. There are also cue cards, which are potted summaries of the route with neat little arrow graphics showing the direction of travel whenever you're faced with a choice. These are pretty small, though, and the publishers do suggest you use them in conjunction with a proper map of each region.

Other West Coast Cycling Routes
The Pacific Coast Highway is only a part of this general cycling guide to the USA'a West Coast, which also lists lots of recommended bike tours throughout the three west coast states.
Washington
There are 13 tours for Washington, ranging from 1.5 hours to five days, including tours of the Washington wineries. Anyone planning to cycle the Pacific Coast Highway might like to know that the book includes a route to get you to and from Seattle airport and downtown Seattle. It even begins at the baggage claim area – though that bit is on foot, not two wheels!
Oregon
Here are eight tours described in detail, including a Portland City Orientation tour, a Wild West Roundup and the beautiful Columbia River Gorge.
California
California is so big that the state is divided into three, and some of the tours that the book's five authors have checked out and recommend include San Francisco, the Berkeley Hills, Wine Country (who got to check that one?), Yosemite, Big Sur, Malibu, the Redwoods, Santa Catalina Island and San Diego.
You can see that there are several more routes you might want to check out, if you've time for diversions while cycling the Pacific Coast Highway. The whole route is a challenge, of course, and if you did every tour in the book, on top of the PCH, you'd have cycled almost 5000 miles!
The Verdict
If you're only cycling the Pacific Coast Highway and you really only want to carry one book, then Bicycling the Pacific Coast is your number one choice. But Cycling the USA West Coast is not too heavy to also pack in your pannier, and worth getting if you want to know more about the places you're passing through, or might have time for some diversions off the main PCH route.

Buying the Book
Cycling the USA West Coast was published by Lonely Planet in 2002, which means that inevitably some information will be out-of-date. It's still worth considering, if planning a west coast cycle trip, as there aren't too many reference books available.
You can still find this Lonely Planet guide on Amazon USA, at Amazon UK, in bookstores, and at other online booksellers. 
---
---
May 10, 23 09:47 AM

A food and drink expert charts the perfect course from San Francisco to Los Angeles.

Apr 26, 23 10:07 AM

California is home to some of the most diverse and beautiful natural landscapes in the world, making it a haven for outdoor enthusiasts. The state of California offers a wide range of outdoor activiti…

Apr 25, 23 11:08 AM

The latest study by Upgraded Points sets gas cars against electric vehicles to see which vehicle is truly the most economical on five American road trips. Examining the time and fuel costs along iconi…