Cycling 
the
Pacific Coast Highway
Cycling the Pacific Coast Highway is one of the most amazing cycling experiences in the world. From the Canadian border to the border with Mexico, the routes take you on the highways and the byways through over 1700 miles of magnificent West Coast scenery.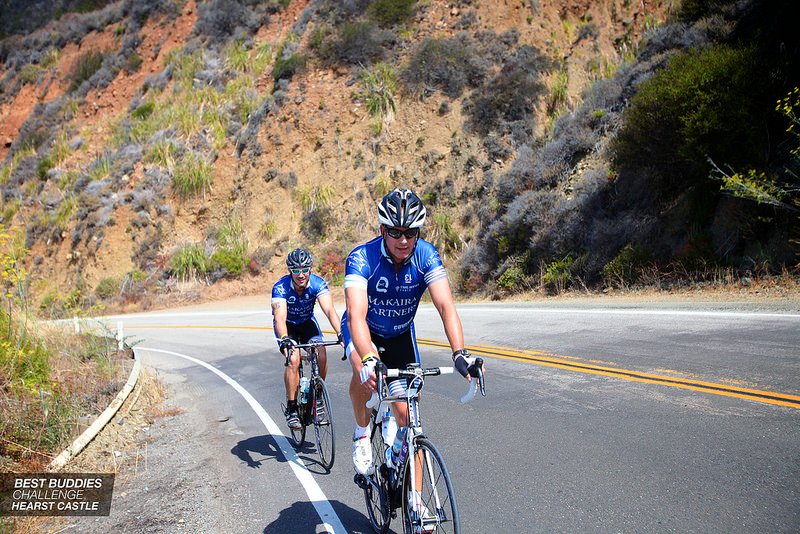 Cycling the Highway is a challenge, but it can be done in about 40 days by anyone who is reasonably fit and at home in the saddle. That's an average of about 40-50 miles a day, though some days will be shorter and some days longer, depending on the breaks you take and the accommodation options you're looking for. 

But if you have the time to take a slower pace then do it. Leave yourself more time to enjoy the magnificent West Coast scenery and the attractions you'll see on the way:
Museums
National Historical Monuments
National Parks
State Parks
You'll want to know where to stay, from historic inns and guesthouses to hotels, motels, hostels, and campsites.

There's some basic advice on which way to travel and why, on the stretches where you'll have to cycle along the main Highway, and the places where there are established cycle routes. But even if you don't have the time or the energy to cycle the whole of the route in one memorable journey, you can always do a short stretch or two as part of your West Coast vacation.
You can also stop off and enjoy cycling in some of the towns and cities you'll see on the way. For some inspiration, read Rich Grant's account of Cycling Round San Francisco Bay.

In Southern California, the Pacific Coast Highway follows the old historic 101 route through the San Diego area. This cycling-friendly area has great views, interesting things to do and nice beaches. For more information, see Biking in San Diego.

If you want information from someone who's cycled the Pacific Coast Highway, visit the Crazy Guy on a Bike website. 
Here's a cool (if long) video on what it's like to cycle
from Santa Monica to Malibu:

---
---
Jul 04, 20 09:52 AM

Prince Harry is gradually transitioning to his new non-royal life by taking small steps towards it. In his latest attempt, he has removed all references to himself as "His Royal Highness" on the websi…

Jul 04, 20 09:52 AM

With the coronavirus pandemic disqualifying flying, and most vacationers staying close to home, 'tis the season to embark on a road trip. Whether you're a seasoned road tripper or you're giving it a t…

Jul 03, 20 10:51 AM

Beaches in Newport Beach, Huntington Beach and Laguna Beach will officially be closed Saturday and Sunday, ahead of what is considered the busiest summer weekend for beachgoers in Southern California.