Green Guide USA West
Includes California, Pacific North West
Michelin's Green Guide to the USA West covers California and the Pacific North West, both of interest to anyone driving the Pacific Coast Highway. However, these are just part of a huge 510-page guide that covers half the USA. There's a companion Green Guide to the USA East, and between them these two books cover the entire United States. This USA West guide stretches all the way from Texas and parts of the Midwest right across to Alaska and Hawaii – that's a lot of ground to cover.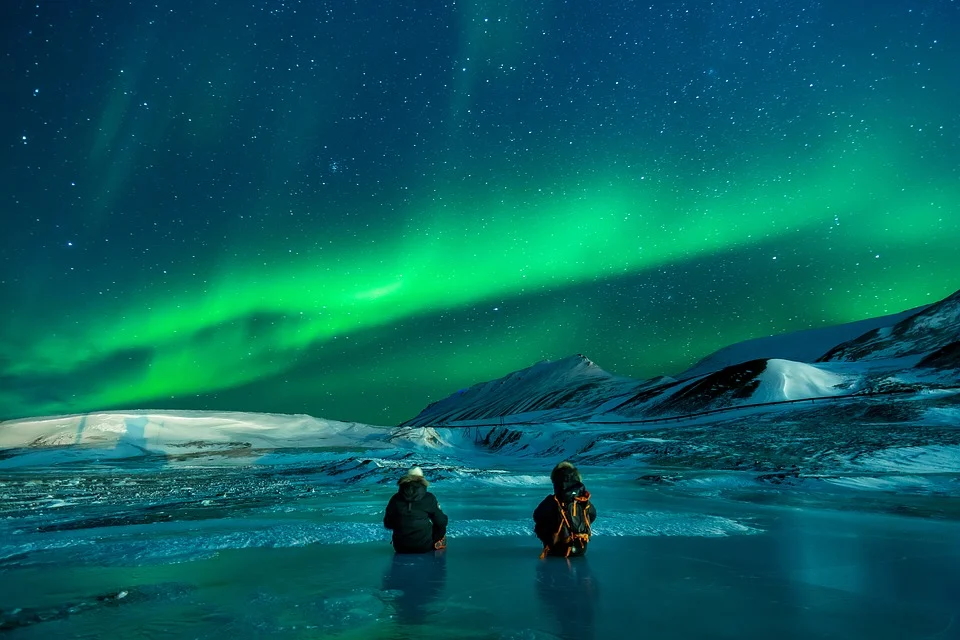 Even Alaska Is Covered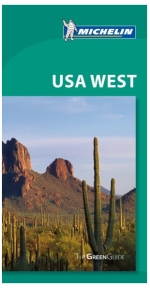 For anyone who's only driving the Pacific Coast Highway there are better guides around, but the Green Guide to the USA West might be worth a look if you're planning a longer road trip. It also covers some places that we know visitors to our site sometimes combine with their PCH drive, such as Las Vegas, Yosemite, Lake Tahoe, and the Grand Canyon (a long day's drive of 500 miles from Los Angeles).
You won't find the Pacific Coast Highway in the index, but all of the major cities and sights along the way do get some coverage. This is quite brief for places such as Big Sur and Hearst Castle, which get just a couple of paragraphs each, but as potted summaries go, they're pretty good. Santa Barbara gets about ¾ of a page, while Ventura merits just 12 words – you have to ask if that was even worth including! Smaller places you might want to stop off at or stay overnight - like Dana Point, Cambria, Huntington Beach – aren't mentioned at all.

However, that's not a criticism of the book as it's a guide to the whole of the western USA, and they can't cover everything. If you plan to spend more of your time in the big cities like San Diego, Los Angeles, and San Francisco, then these places do get lengthy sections. There are also decent maps for San Francisco, the LA area, and downtown Los Angeles. The guide sensibly says that in order to enjoy San Francisco, you really need a week there, while there's so much to see and do in Los Angeles that you need to focus on your main interests.

Oregon and Washington
Oregon and Washington get about 20 pages each, with just two pages for the whole of the Oregon Coast. The Olympic Peninsula manages three pages, including a short entry for the Olympic National Park, which shows the difficulty of covering a vast area like the western half of the USA in even 500 pages.

Is the Green Guide USA West Worth Buying?

If you're only driving the Pacific Coast Highway then no, this isn't the book for you. You'd be better off buying something like Lonely Planet's Coastal California or our choice as best guide for a PCH road trip, the Moon Handbook to the Pacific Coast Highway.

But if you're doing a much bigger trip, maybe taking in Vegas and the Grand Canyon, or driving through the Rockies and planning trips to Alaska and Hawaii too, then this Green Guide to the USA West does take in everywhere that's important. Most places have some recommendations of hotels and restaurants, and there's good coverage of other organisations that can help you find somewhere to stay too. It's a Jack of All Trades guide, if that's what you want.

Buying this Green Guide USA West
This review is of an earlier edition of the book. Since then an updated edition has been published.

---
---
Oct 06, 21 03:29 AM

The Pacific Coast Highway is California's longest state route at 656 miles (1,055 kilometres) and runs along the Pacific Ocean, making it arguably one of the prettiest drives in the United States. Fou…

Oct 06, 21 03:29 AM

United Airlines just made a lot of friends among cycling enthusiasts. The Chicago-based carrier has eliminated its fees for passengers traveling with their bicycles, joining fellow airlines American a…

Sep 30, 21 03:15 AM

Best Tours & Travel's recent reopening saw sellout tours and a continuing recovery in its private charter operations, thanks to nonstop outreach throughout 2020's shutdown months that continues today.