Get Some Fun PCH Gifts Here
Best Time to Visit San Diego

Pacific Coast Highway Travel recommends the best time to visit San Diego, giving the city's weather and climate month by month and season by season.
San Diego, fondly referred to as the "birthplace of California," is famous for its agreeable Mediterranean climate, which makes it an alluring destination nearly all-year-round.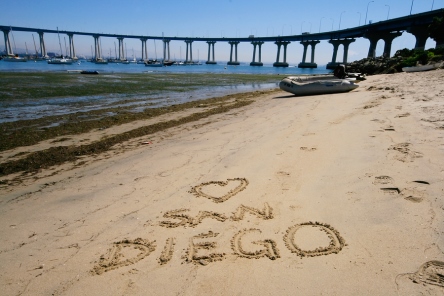 But if you're asking about the "best time to visit San Diego," the answer isn't so straightforward. Whether you're looking for optimum temperatures, budget trips, or attending local festivities, San Diego's calendar has it all. Let's dive in month by month!
Best Month to Visit San Diego
In January, San Diego charm oozes in spades. Although temperatures drop to around 65°F (18°C) during the day, the typically sunny skies keep it feeling pleasant. Expect nights to be cooler, so dressing in layers is the way to go. This month is less frequented by tourists, and you will love the calm coastlines.
As February rolls in, the temperature picks up a notch. The average temperature inches up to around 66°F (19°C), making it ideal to participate in a variety of outdoor activities. And guess what? The city celebrates the Whale Watching season, which extends till April.
March welcomes spring with temperatures that still hover around 66°F (19°C). The rainfall decreases significantly, and with it, the city becomes a vibrant bloom of colors. This is a great time to check out the Flower Fields at Carlsbad Ranch.
April brings a warmer San Diego, with temperatures up a little to around 68°F (20°C). Rainfall continues its downward trend, meaning you get more sunny days to enjoy outdoor activities like golf. Here's a tip - the beaches are quieter this time of year, so take your sunscreen!
May weather in San Diego is a delight. With an average temperature of 69°F (21°C), it's pretty sun-kissed. It's the perfect time to lounge on the beach or grab a surfboard to catch some waves. Plus, the crowds are still thin during this month.
June gives you the perfect introduction to San Diego summer, with temperatures around 70°F (21°C). But, keep in mind, June Gloom often takes over San Diego, kicking off the day with cloudy skies that usually clear up by afternoon.
July, being one of the warmest months, boasts an average temperature of 75°F (24°C). It's time to bask in the San Diego sun and delve into outdoor joys. Visit the renowned Comic-Con, but lodging can be pricier during this period.
August continues the warm trend with average temperatures holding at 76°F (24°C). The city is buzzing with tourists, so keep in mind that prices and crowds peak during this time. Still, the summer vibe makes it worth the while!
September brings you San Diego's secret summer. With an average temperature of 76°F (24°C) and dwindling crowds, it's arguably the best time to visit San Diego. The beaches are tranquil, and the weather, just perfect!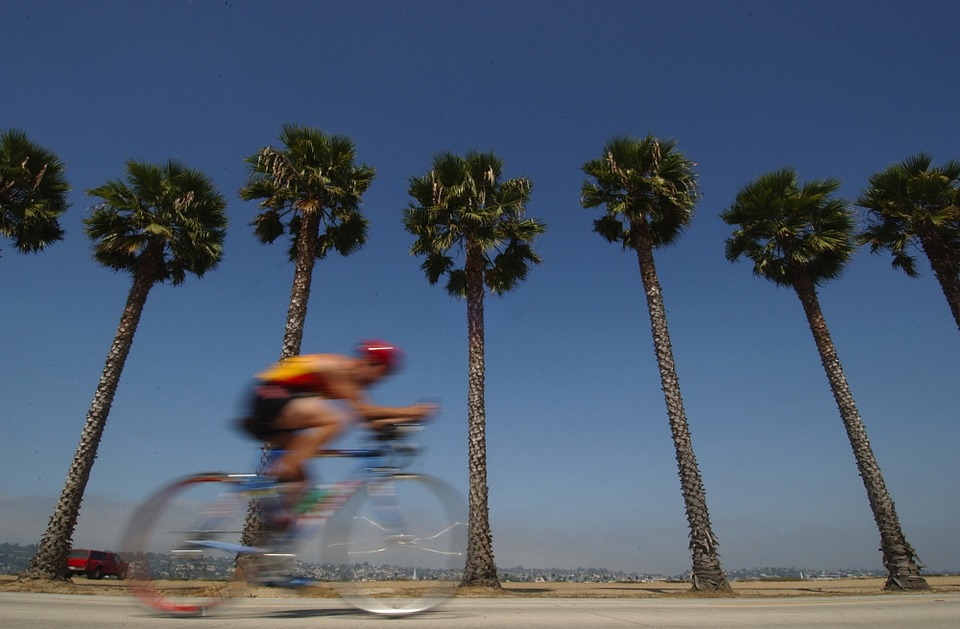 October brings mild weather, with an average temperature of 73°F (23°C). This is when one can experience San Diego without the rush of summer tourists. It's also time to enjoy the Oktoberfest and the city's spectacular autumn foliage.
November sees the temperatures dropping to around 70°F (21°C) but it also hosts even fewer visitors. The city gears up for the holiday season, making it a great time for festive shopping and peaceful strolls.
December in San Diego is a festive affair. With temperatures around 65°F (18°C), the city sparkles under the holiday lights. Don't miss the Parade of Lights, a dazzling boat parade on San Diego Bay.
Best Season to Visit San Diego
Spring (March to May) in San Diego is all about pleasant temperatures and overflowing colors. With dwindling rainfall and blooming flowers, it's possibly one of the best times to visit San Diego if you like the outdoors.
San Diego's summer (June to August) is characterized by warm weather and bustling activity. While it might not fully align with your idyllic beach summer due to June Gloom, the lively atmosphere makes up for it. Be prepared for busy periods and higher hotel rates, though.
Fall (September to November) is another gem in San Diego's weather story. This is when the city enjoys warm temperatures and clear, azure skies - a second summer, if you will! The city is less crowded, and hotel rates drop, offering the ideal window for budget travelers.
Winter (December to February) in San Diego is unlike any other, with temperatures never really hitting freezing points. There's no snow, but a handful of rainy days and cooler nights. It's the perfect time to enjoy indoor city attractions like museums, without masses of tourists.
To put it quite simply, there's seldom a bad time to visit this southern California gem. The San Diego climate gifts the city with sunny skies and mild temperatures year-round, making it a dream destination. Pack smart, and get ready to revel in the San Diego weather, no matter which time of the year you choose!
Remember, the San Diego climate is renowned for its microclimates, meaning temperatures could slightly vary within the city itself. But that's all part of the adventure, right? Regardless of the variations in the San Diego weather, you're guaranteed a picture-perfect experience.
Visiting during festive times like the San Diego Bay Wine & Food Festival in November or the San Diego County Fair in June can add a touch of magic to your trip. So, don't just chase the perfect climate, go after unique experiences too!
In the end, embrace the San Diego vibe – sunny, laid-back, but bursting with life. Know that any time can be the best time to visit San Diego provided you pack the right attitude (and a few layers for the cooler evenings). Here's wishing you a fantastic trip to America's finest city! Safe travels!
---
---
Nov 29, 23 07:10 AM

PCH Travel's intro to the Disneyland Resort, which includes both Disneyland Park and Disney California Adventure Park, just a few miles from the coast highway.

Nov 27, 23 04:20 AM

PCH Travel picks the best time to visit the Olympic Peninsula, with a monthly summary of the weather, plus hotel prices and special events to help plan a visit.

Nov 25, 23 07:03 AM

PCH Travel picks the best time to visit Santa Barbara, with a monthly summary of the weather, plus hotel prices and special events to help plan a visit.