The Madonna Inn
California
The Madonna Inn first opened its doors and its astonishing individual rooms to the public in 1958. The rooms were each styled by the Inn's founders Alex and Phyllis Madonna.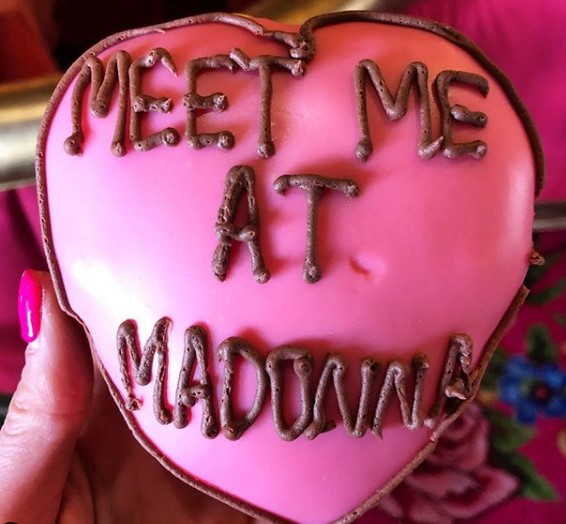 The Madonna Inn's Remarkable Rooms
From American Beauty to Yosemite Rock, the Madonna Inn has 109 uniquely decorated rooms, with an extraordinary range of styles. You can imagine that the Caveman Room and the Buffalo Room are vastly different from the Bridal Falls or the Love Nest, so it's important to check out the website where all the rooms are shown in detail, and make the right choice. Some have balconies, some have fireplaces, rocks or waterfalls, and some are wheelchair accessible.

Madonna Inn: Facilities
For dining, the Madonna Inn offers the casual Copper Café and Pastry Shop, or the smart-casual fine dining of the Gold Rush Steak House, where you can also get a seafood dinner as well as the specialty oak-pit-barbecued steak. There's also music Wednesday-Monday nights, the Silver Bar Cocktail Lounge, and a Classic Gourmet and Wine Shop as well as other shops.
The Madonna Inn has a European-style pool, exercise room, spas, and the Expo Center, where stars like Willie Nelson have performed.
More Information
Madonna Inn
100 Madonna Road
San Luis Obispo, CA 93405
Phone: (800) 543-9666 or (805) 543-3000
Fax: (805) 543-1800

---
---
Jun 23, 21 05:26 AM

Here is Pacific Coast Highway Travel's pick of the best California beach hotels including beach hotels in Santa Monica, Santa Barbara, and Malibu.

Jun 05, 21 03:27 AM

About 3,000 elegant tern eggs were abandoned at a southern California nesting island after a drone crashed and scared off the birds, a newspaper reported Friday.

Jun 02, 21 03:59 AM

In 1972, California voters mandated the creation of a coastal trail from Oregon all the way to Mexico, but it still isn't complete.