Depoe Bay
Depoe Bay is a small town on the Oregon coast with some big claims to fame. It has the smallest navigable harbor in the world, and is also one of the best places along the coast for whale-watching. In addition, it has an unusual natural phenomenon known as spouting horns.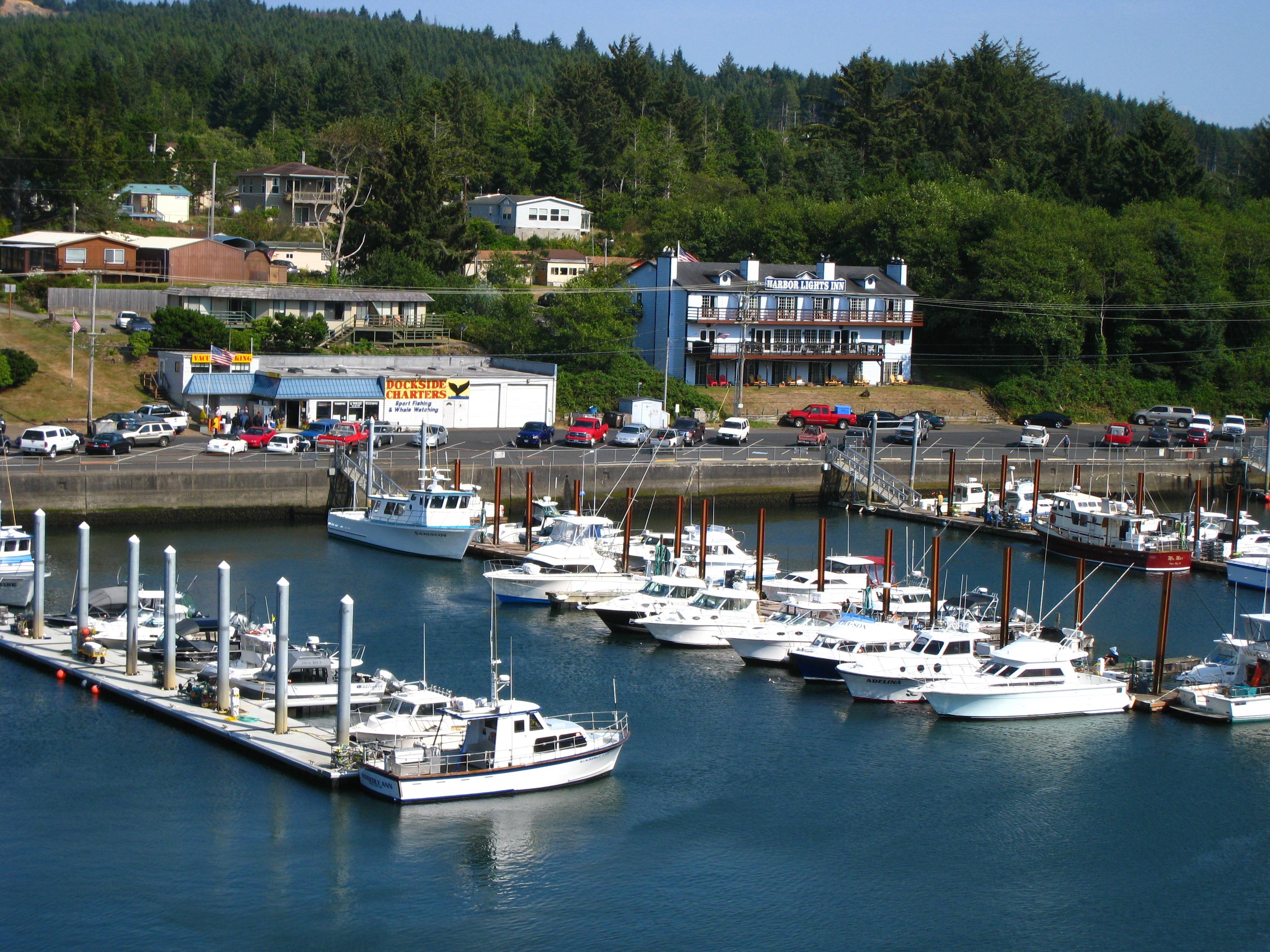 Depoe Bay's population is less than 1500, and it makes a great place for an overnight stop. It has real character, and the coast either aide of it is spectacular. It's also the only town along the Oregon coast which has a sea wall running the length of the downtown area, meaning you can shop or dine without losing sight of the ocean.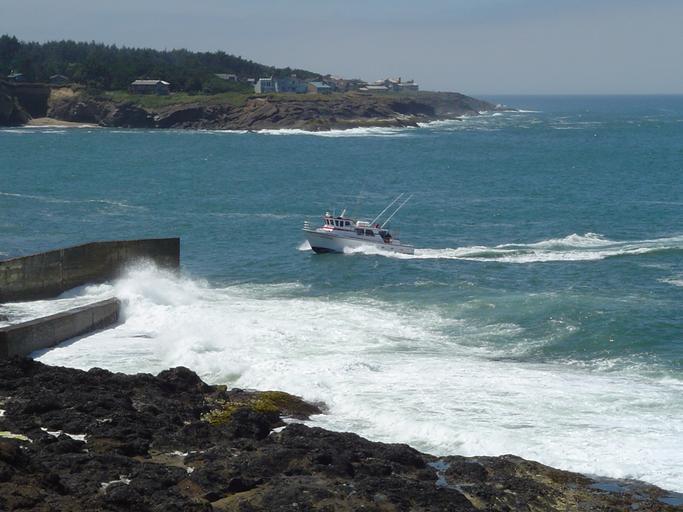 Where is Depoe Bay?
Depoe Bay is right in the center of the Oregon coast, about 12 miles south of Lincoln City, 60 miles south of Tillamook, 13 miles north of Newport and 37 miles north of Yachats.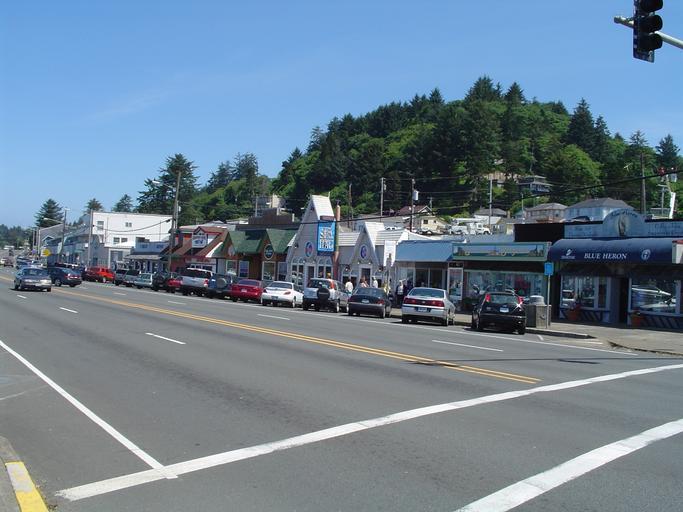 Depoe Bay's Harbor
The harbor at Depoe Bay covers just 6 acres (2.43 hectares), and locals claim that this makes it the smallest natural navigable harbor in the world. This may or may not be true, but no-one has come along to dispute it so the record stands.
It's a picturesque little harbor and the Pacific Coast Highway goes right over the entrance to it. It is literally a case of blink and you'll miss it.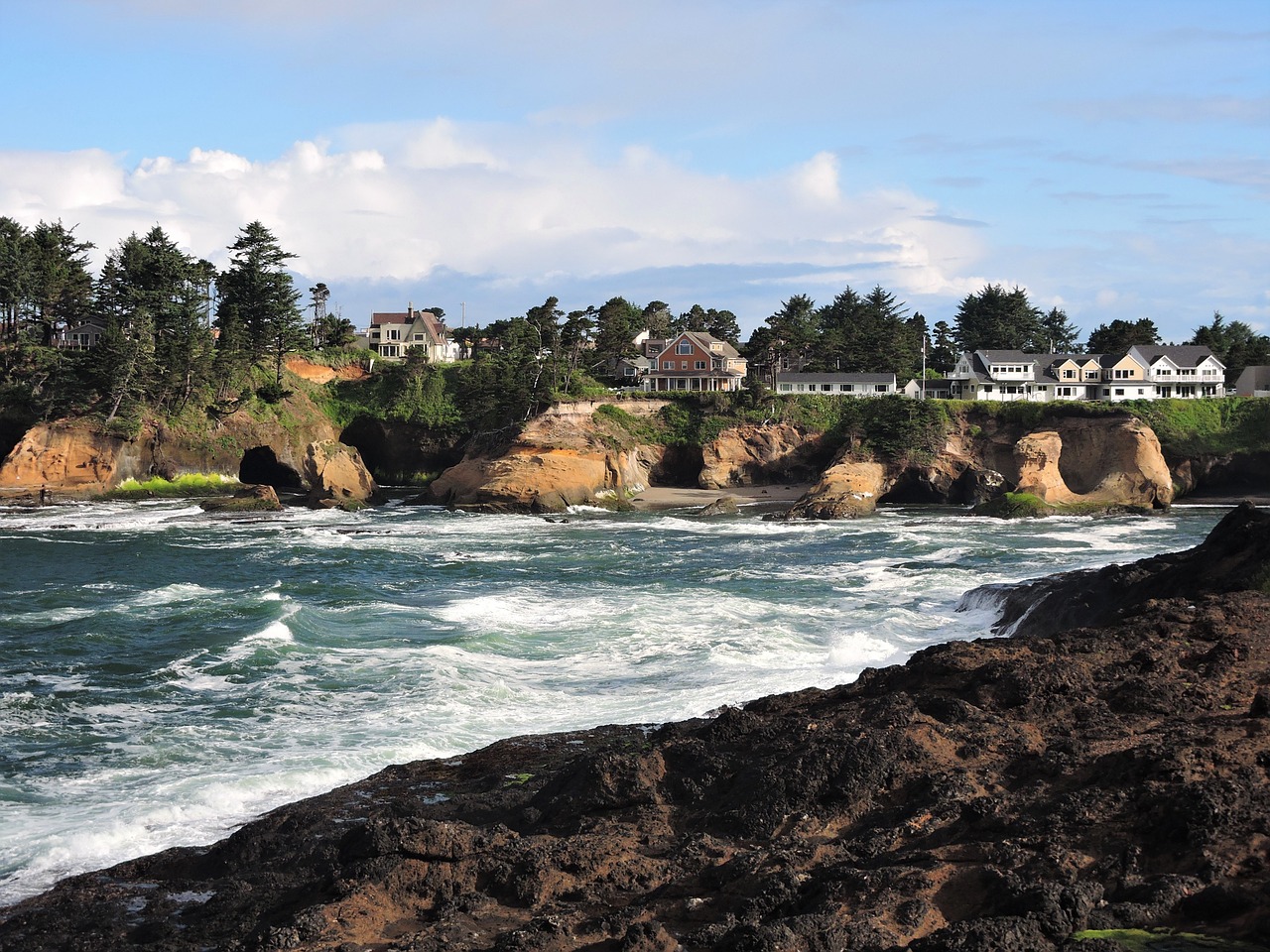 Depoe Bay Whale-Watching
Depoe Bay calls itself 'The Whale-Watching Capital of the Oregon Coast'. It can justify this claim because every year from March through to December a pod of gray whales settles off the coast near Depoe Bay and are usually easily visible from the shore.
There's a Whale Watching Center too, which is on the north end of the bridge over the entrance to the harbor. You can also take a whale-watching boat trip if you want to get a close-up view of them.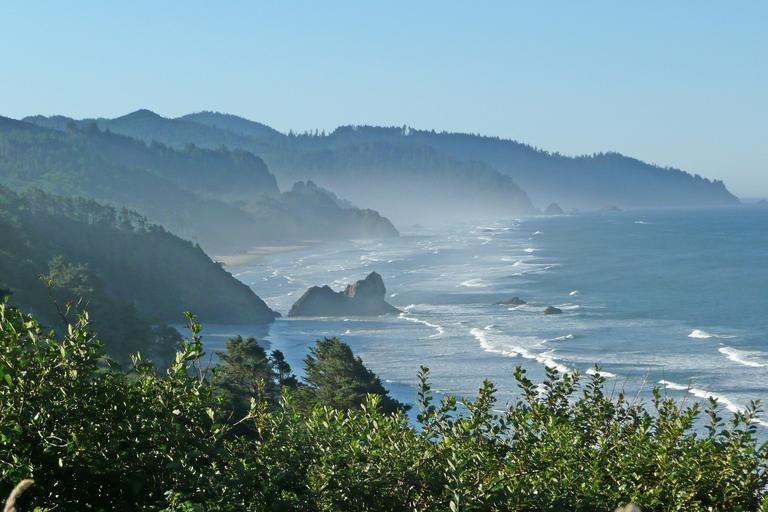 Depoe Bay's Spouting Horns
If the weather is bad when you're in Depoe Bay, it will at least give you a better chance of seeing the local phenomenon known as spouting horns. There are lava beds along the coast here, and incoming waves go underneath these and when pressure builds up you get spouts of water. These can reach as high as 60 feet (18 metres) and are more common when the weather is rough and the sea is wild.
Fun Fact
The fishing boat sequence in the Jack Nicholson movie One Flew Over the Cuckoo's Nest was filmed in Depoe Bay.
Accommodation and Dining
There's a choice of eating places and a range of accommodation, too, from guesthouses to hotels, with weekly rentals and an RV park as well. Some of the accommodation is right on the shore, enabling you to go whale-watching without leaving your room.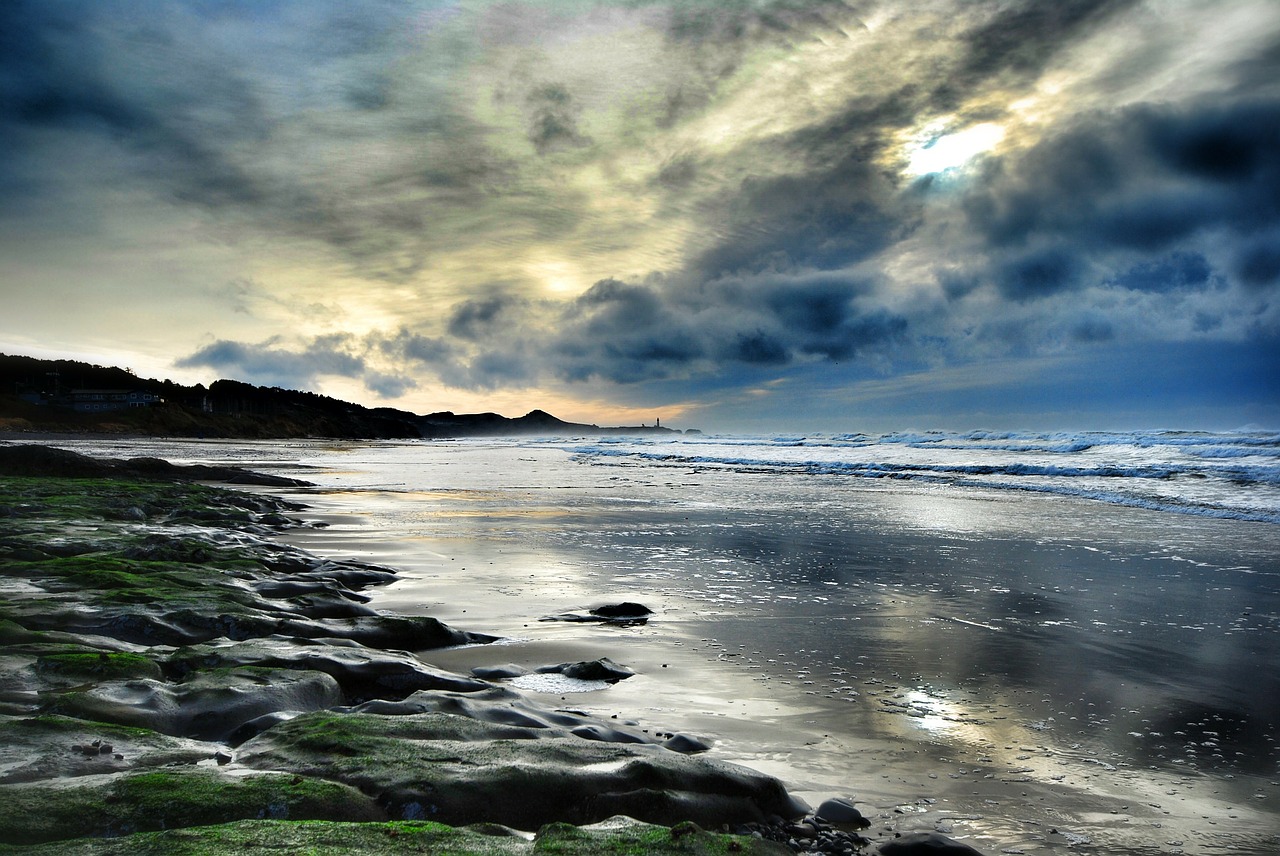 ---
---
Oct 06, 21 03:29 AM

The Pacific Coast Highway is California's longest state route at 656 miles (1,055 kilometres) and runs along the Pacific Ocean, making it arguably one of the prettiest drives in the United States. Fou…

Oct 06, 21 03:29 AM

United Airlines just made a lot of friends among cycling enthusiasts. The Chicago-based carrier has eliminated its fees for passengers traveling with their bicycles, joining fellow airlines American a…

Sep 30, 21 03:15 AM

Best Tours & Travel's recent reopening saw sellout tours and a continuing recovery in its private charter operations, thanks to nonstop outreach throughout 2020's shutdown months that continues today.