Get Some Fun PCH Gifts Here
Gold Beach, Oregon
Gold Beach is a small town on the Oregon coast at the mouth of the Rogue River with the Pacific Coast Highway, here called the Oregon Coast Highway, running right through it.
Despite its name and the fact that it does have some wonderful beaches, Gold Beach is as much a place for those who like activity holidays and the outdoors. There's great hiking, biking, and fishing.
Talking of the name, Gold Beach has more right than most to call itself that. The name comes not from the golden sands (even though they are) but from the fact that during the gold rush days gold was found on the beach. The town was originally called Ellensburg, but changed its name to Gold Beach in 1890 as that's what everyone was calling it.
What to Do in Gold Beach
Located at 29419 Ellensburg Avenue, this is only a small museum but if you're spending a day or two in Gold Beach then you need to pay a visit and learn about the interesting story of Gold Beach and southern Oregon, including that story of gold being found on the beach.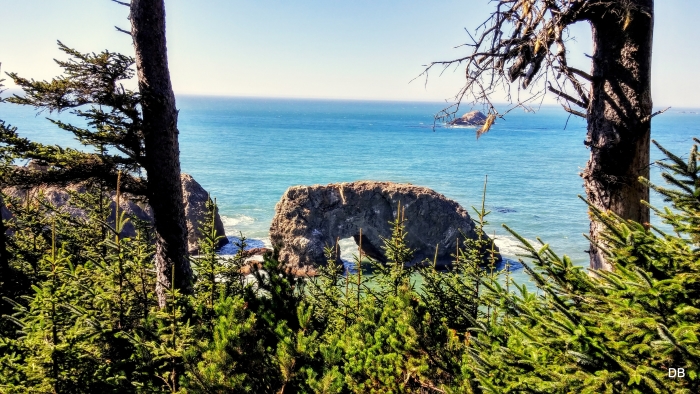 Fishing
There's year-round fishing along the Rogue River, a very popular place with anglers who come to catch salmon, steelhead, cod, tuna, and other fishes. There are four other rivers within an hour's drive of Gold Beach, and you can also go surf fishing and ocean fishing.
Hiking
There's a hiking trail to suit all tastes and all levels of fitness in and around Gold Beach. You can walk coastal paths, hike along the Rogue River, see the largest myrtle tree in Oregon on the Myrtle Tree Trail, and see the giant trees of Oregon's Old-Growth Forests on the Shrader Old-Growth Trail.
Located in Jerry's Rogue Jets (29985 Harbor Way), this obviously tells the story of the Rogue River. The river runs for about 215 miles (346 km), all the way from the Cascade Mountains, to reach the Pacific at Gold Beach. If you're interested in the river, Jerry's does a range of river trips, including whitewater rafting, and a full-day excursion where you can watch for wildlife in the Rogue River Canyon.
When to Visit Gold Beach
Although Oregon is noted for its rain, it is a little drier here along the southern coast. After all, it's only about 35 miles (56 kms) to the California border. Average rainfall is about 80 inches (2032 mm), and there is some measurable rainfall on about one day in three. Most of those days are in the winter, and some days may only get a sprinkling. June-September are the driest months with just a few days of rain on average.
From May to October the average high temperatures are in the 60s/upper 60s (16-20C roughly), while in winter it doesn't normally drop below freezing but there can be some dramatic winter storms.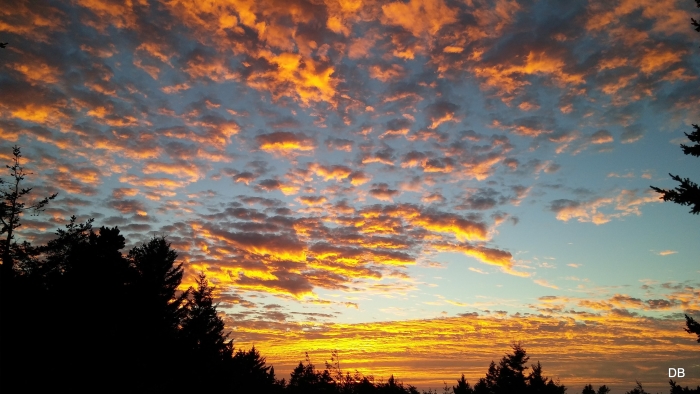 More Information
You can find out more on the very thorough Visit Gold Beach website, the City of Gold Beach website, or when you get to town go to the Gold Beach Visitor Center. This stands right by the Pacific Coast Highway at 94080 Shirley Lane.
---
---
Nov 29, 23 07:10 AM

PCH Travel's intro to the Disneyland Resort, which includes both Disneyland Park and Disney California Adventure Park, just a few miles from the coast highway.

Nov 27, 23 04:20 AM

PCH Travel picks the best time to visit the Olympic Peninsula, with a monthly summary of the weather, plus hotel prices and special events to help plan a visit.

Nov 25, 23 07:03 AM

PCH Travel picks the best time to visit Santa Barbara, with a monthly summary of the weather, plus hotel prices and special events to help plan a visit.