Washington Coast Hotels,
Inns, Guesthouses, B&Bs,
and Other Places to Stay
The Washington coast has a great choice of hotels, inns, guesthouses, b&bs, RV parks, campsites, and everything from luxury resorts to city hotels, from boutique hotels to budget motel and hotel chains. Below are a few of our choices of the best hotels and inns on the Washington Coast. We've either stayed at them ourselves or had them recommended to us.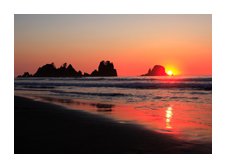 CITY HOTELS
OLYMPIC NATIONAL PARK
Where to Stay In and Near the Olympic National Park
RV PARKS

UNIQUE INNS
Unique Inns on the Pacific Coast Highway
(In Washington, Washington, and California)

---
---
Feb 01, 19 04:24 PM

San Clemente in California is a small city on the Pacific Coast Highway midway between San Diego and Los Angeles, noted for its beaches, surfing, and Spanish colonial-style architecture.

Jan 21, 19 05:19 PM

If you're looking for good Gold Beach Oregon lodging check out the Tu Tu Tun Lodge a few miles inland along the Rogue River, not far from the Pacific Coast Highway on the Southern Oregon coast.

Jan 21, 19 04:48 PM

Gold Beach is a small town on the Oregon coast at the mouth of the Rogue River with the Pacific Coast Highway, Highway 101, here called the Oregon Coast Highway, running right through it.