Sequim
Little Sequim on the Olympic Peninsula in Washington is a delightful place to stop if driving the Pacific Coast Highway. Pronounced 'Squim', it's earned the nickname of Sunny Sequim thanks to almost 300 days of sunshine a year.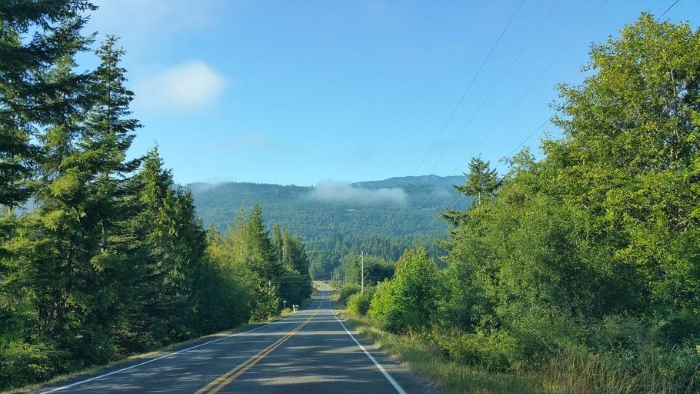 Sunny Sequim
Although it's on the edge of the Olympic National Park, which has the USA's only rain forest and gets very wet, Sequim is in the rain shadow of the Olympic Mountains. These protect it from the worst of the rain and it gets only about 16" (41cm) a year, on average. The rainfall is pretty evenly spread over the year, with October-March being the wettest months.
The warmest months are from June to September with average highs being in the upper 60s/low 70s (about 18-22C). The nights will still be cold, though, so be sure to have something warm to wear in the evenings.
Lavender Farm Near Sequim
Where is Sequim?
Sequim is on the north coast of Washington State, between Port Angeles and Port Townsend. It's about 70 miles (113 kms) northwest of Seattle by the shortest route. This involves a ferry crossing so allow about 2-3 hours for the journey.
Watch Out for the Elk!
Be warned when you're driving the Pacific Coast Highway that Sequim has a herd of Roosevelt elk that live near the town. They occasionally wander into the road, although some of the elk have been fitted with radio collars which should trigger hazard lights for motorists. You still need to take care, though, and don't speed.
Sequim's Roosevelt Elk Herd
Photo Courtesy of Sequim-Dungeness Valley Chamber of Commerce
The Manis Mastodon Site
In 1977 in Happy Valley, to the south of Sequim, some mastodon bones were found by a farmer, Emanuel Manis, while hoeing his land. An archaeological team from Washington State University was brought in to investigate further, and as well as the mastodon, estimated to be 12,000 years old, they also found bones from caribou and bison. The finds from the dig are on display at the Museum and Arts Center in Sequim, and there is nothing to see at the site today except a plaque to mark the spot.

What to Do in Sequim
Dungeness National Wildlife Refuge
About 8 miles (13 kms) northwest of the town, this wildlife refuge overlooks the Strait of Juan de Fuca and runs along the longest natural sand spit in the USA. You'll find birds there all year round, including bald eagles, but at peak migration times there are as many as 30,000 birds passing through. Snowy owls sometimes make an appearance in the winter.
Harbor seals are common here and sometimes you might see an elephant seal. Whales are also occasionally seen swimming by. On land there are deer and squirrels. The Wildlife Refuge was established by President Woodrow Wilson in 1915.
Sequim Museum and Arts Center
The museum displays the finds from the Manis Mastodon Site (see above). There are also exhibits about the local Native Americans (the Jamestown S'Klallam people), local agriculture, transport and maritime histories. There's also an art collection and the museum is the place to go to find out about the monthly First Friday Art Walks.
This stands at the end of the sand spit within the Wildlife Refuge, and was 'new' when it was built in 1857. It houses the headquarters of the Wildlife Refuge and it's an enjoyable 5-mile (8-km) hike from the refuge parking lot along the sand spit to reach it. Do check the tide timetables before setting out, though, and remember you have to hike 5 miles back again. Volunteers offer tours of the lighthouse, and while they are free a donation towards upkeep is always appreciated.
Close to the Wildlife Refuge is this drive-through game park where you take a bus tour to see where over 200 animals live. The unique feature is that they have all appeared in movies. Some have retired, getting too old to do stunts, but others still make appearances. If you're lucky your visit might coincide with a film sequence being shot, as it can be easier for the studios to film here on location than to take the animals into the studios.
Photo Courtesy of Sequim-Dungeness Valley Chamber of Commerce
There's no guarantee which animals will come out on which days, but among the residents are llamas, yaks, zebras, lynx, coyotes, Kodiak bears, Roosevelt elk, Sika deer, lions, tigers, and American bison. There's also a petting zoo with smaller animals, a duck pond, reptile house, and an aquarium. In addition there's a barn which is full of movie memorabilia.

Sequim Lavender
Thanks to its climate Sequim has become a center for the growing of lavender, and there are some beautiful views when the plants are in bloom in the summer months. There are farms where you can tour and pick your own lavender, and naturally plenty of opportunity to buy gifts to take home. There's also a Lavender Weekend in the summer, usually in July.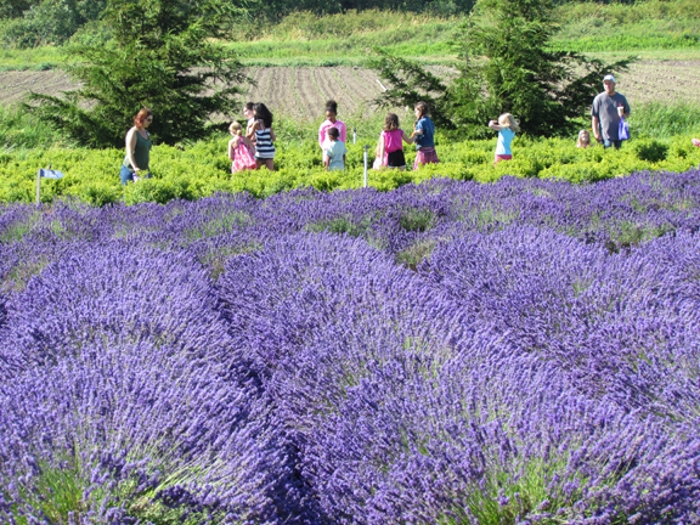 Photo Courtesy of Sequim-Dungeness Valley Chamber of Commerce
Where to Stay in Sequim
More Information about Sequim
For more information visit the really excellent website created by the City of Sequim: www.visitsunnysequim.com
---
---
Oct 06, 21 03:29 AM

The Pacific Coast Highway is California's longest state route at 656 miles (1,055 kilometres) and runs along the Pacific Ocean, making it arguably one of the prettiest drives in the United States. Fou…

Oct 06, 21 03:29 AM

United Airlines just made a lot of friends among cycling enthusiasts. The Chicago-based carrier has eliminated its fees for passengers traveling with their bicycles, joining fellow airlines American a…

Sep 30, 21 03:15 AM

Best Tours & Travel's recent reopening saw sellout tours and a continuing recovery in its private charter operations, thanks to nonstop outreach throughout 2020's shutdown months that continues today.