Things to Do in Seattle
There's so much to see and do in Seattle that it's hard to choose the best, but some of our favorites are...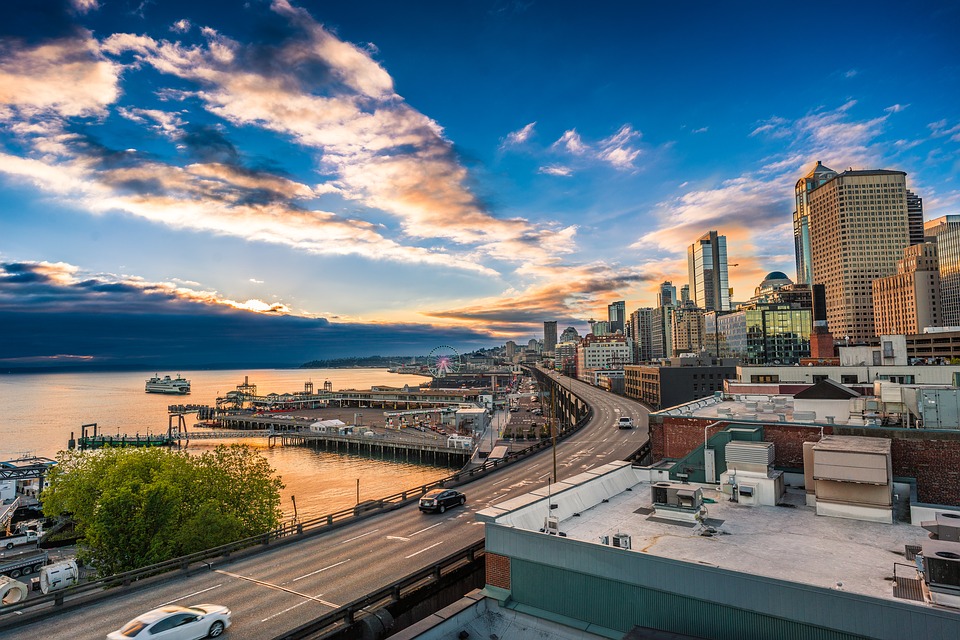 Every city has a market, but nothing quite like Seattle's century-old Pike Place Market. It began in 1907 as a farmers market, but has expanded over the years so that today there are over 300 stalls in 13 buildings spread across 9 acres near the waterfront. Plenty of fish stalls, then, but flower stalls, bakeries, chilli sellers, cheese-makers, candy stores, ceramics, antiques, jewelry, books, clothes, toys, games... you name it. 

You should see the whole waterfront area, especially on a fine day, but also make time to visit Seattle Aquarium. The highlight here is probably the Window on Washington Waters exhibit, an amazing 120,000 gallon tank with foot-thick glass. It shows what's going on beneath the waves in Puget Sound, and check the times of the daily dive shows because special masks enable the divers to talk to you, an unusual feature. Needless to say there's a great deal more here, and children will love the hands-on Discovery Lab. 

Quite simply the best art museum in the whole Pacific Northwest, with so much quality work on display it's hard to know where to begin. The Native American collection? The 20th century art by Warhol, Lichtenstein, and Gilbert and George? The fascinating 19th century American landscape paintings? The collection of work by modern local artists? Put the museum high on your Seattle 'top things to do' list.

The Space Needle has become a symbol for Seattle, and though it dates back to the 1962 World's Fair it's become timeless, in a way. You have to go to the top, of course. It would be like going to Paris without going up the Eiffel Tower. It isn't cheap, as is usual with this kind of thing, but the elevator ride that whisks you to the top in just 43 seconds (give or take a nano-second), and the awesome views from the observation deck just have to be experienced.

Allow plenty of time for the whole Seattle Center too, as this complex includes things like the Children's Museum, the Pacific Science Center, and for rock music fans the unmissable Museum of Pop Culture. 
Where to Stay in Seattle
More Information
For further information on things to do in Seattle, where to stay and where to eat, visit the website of Visit Seattle.
---
---
Jun 23, 21 05:26 AM

Here is Pacific Coast Highway Travel's pick of the best California beach hotels including beach hotels in Santa Monica, Santa Barbara, and Malibu.

Jun 05, 21 03:27 AM

About 3,000 elegant tern eggs were abandoned at a southern California nesting island after a drone crashed and scared off the birds, a newspaper reported Friday.

Jun 02, 21 03:59 AM

In 1972, California voters mandated the creation of a coastal trail from Oregon all the way to Mexico, but it still isn't complete.