Ravens Restaurant,

Mendocino
Ravens' Restaurant in Mendocino at the Stanford Inn by the Sea is one of the top dining experiences in California with gourmet vegan and vegetarian cuisine.

We did know to expect something special at Ravens Restaurant in Mendocino. A friend further down the coast had singled out Ravens as one of the best eating experiences in northern California, and she turned out to be absolutely right.

The friend also told us that it was a vegan restaurant. Now neither of us is a vegetarian, let alone vegan. Mike would certainly take a steak over a plate of tofu any night of the week. But we do enjoy good vegetarian food occasionally – it's just that, on balance, we usually go for the meat (Mike) or fish (Donna) dishes on the menu. At Ravens you don't have that choice, as the food is vegan, though some vegetarian dishes are served at breakfast.

What did this mean? It meant we had one of the best and most unusual meals we've ever had along the Pacific Coast Highway. Every mouthful at Ravens was absolutely packed with flavors – sweet, sour, bitter, herbs zinging with freshness straight from the garden, succulent vegetables, mouthwatering sauces... and some unidentifiable tastes too.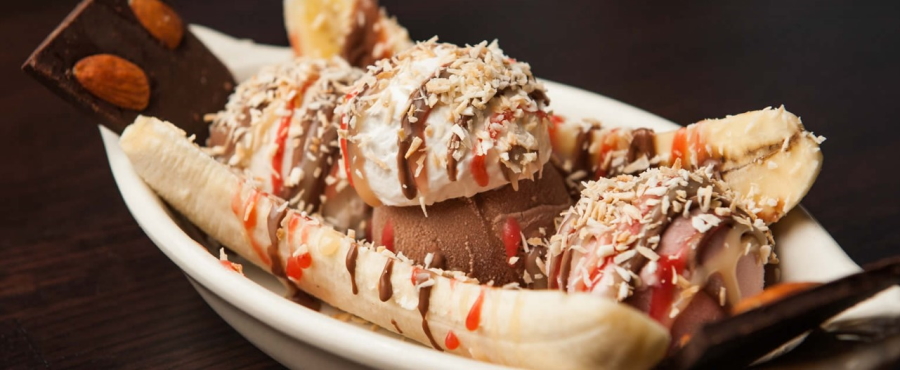 Ravens Sea Palm Strudel
Normally we have different dishes when we dine out, both from preference and from curiosity, but here we both felt we had to experience the Ravens signature dish, the Sea Palm Strudel. This is made from sea palms harvested just down the road on the coast and served with carrots, onions in sesame phyllo with a stir-fry of broccoli, shiitake mushrooms, bell peppers, and cashews, and served with umeboshi and wasabi sauces. We were so glad we'd both ordered this, so we didn't have to share and could each savor every mouthful.
With starters like the Indian Crepe (garam masala scented crepe, roasted yams, cilantro, garden mache, lemon tahini, apricot-chile coulis) and desserts including the triple-chocolate tart and a pecan torte topped with home-made maple ice cream, the Ravens menu can compete with anything, and the absence of meat and fish becomes irrelevant.


Breakfast at Ravens Restaurant, Mendocino
Choosing breakfast was even harder than choosing dinner, and confirmed what we'd already been saying to each other – we wished we were staying for several days, not just one. Frustrating! Do we have the Sante Fe Burrito, the Ravens Portabella (Your choice of tofu or braised tempeh atop marinated portabella mushrooms and house-made English muffins with our Lemon Tahini Sauce. Served with russet and sweet potato hash browns), the Ranchero or the Enchilada? French toast, waffles, pancakes?
You can read more about the Ravens Restaurant philosophy here on their website.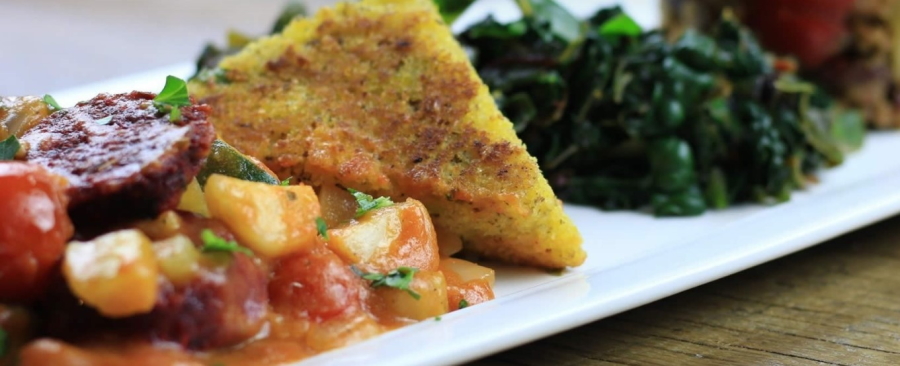 Contact Details

Ravens Restaurant
The Stanford Inn by the Sea
Coast Highway and Comptche Ukiah Road
Post Office Box 487
Mendocino
California (CA) 95460
Toll Free: 800-331-8884
Phone: 707-937-5615
Unique Inns
The Stanford Inn by the Sea in Mendocino is a member of Unique Inns. For more details and for online booking information for all the Unique Inns in California, Oregon and Washington, as well as their inns in Idaho, and British Columbia in Canada, visit the
Unique Inns website.
Where to Stay in Mendocino
---
---
Jan 30, 23 04:51 PM

Touring Alcatraz, the former island prison, is one of the best things to do in San Francisco and attracts over 1.5 million visitors a year.

Jan 26, 23 12:20 PM

The Tuesday closure was caused by flooding and prompted safety officials to shut down both sides of the highway in Huntington Beach.

Jan 23, 23 06:19 PM

San Diego Zoo is in Balboa Park, San Diego, California has been called the best zoo in the world and is the most visited zoo in the United States.