Events in Santa Monica: Glow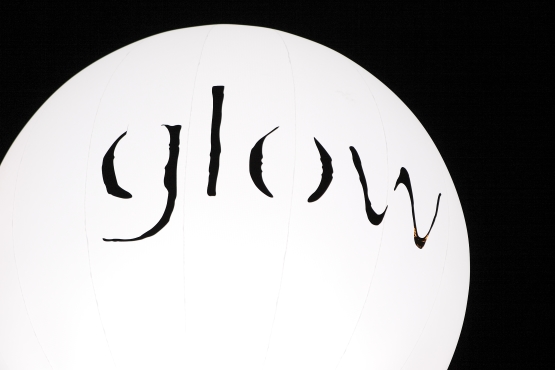 Of all the events in Santa Monica, Glow must be the most amazing, an all-night celebration of temporary art and culture which is one of the largest public art events in the USA. If the first two Glow events in 2008 and 2010 are anything to go by, the 2013 Glow will bring between 100,000 and 200,000 people to Santa Monica beach for just one night: Saturday 28th September, 2013.
That's the date for the next Glow event in Santa Monica. Glow was the first all-night art event in the USA, and it transforms the beach at Santa Monica into a celebration of interactive art. Check out this official video on YouTube to get some idea of what Glow is all about:
Events in Santa Monica: Glow
The Glow event commissions artists to produce new works of art, which are specially created to be effective at night. Glow tries to break down people's pre-conceived ideas of what art is, and shows them what art can be. The Glow works like to encourage participation, interaction, and contemplation.
Artists at Glow
Glow brings together dozens of artists from all over the world, but especially local artists from the Los Angeles area. They're encouraged to use both the natural and man-made parts of Santa Monica beach as part of their artistic creations. The event means that Santa Monica joins several other cities worldwide in organising night-time art events, cities including Paris, Toronto, Montreal, Rome, Brussels, Tel Aviv, and Riga.
The initial 2008 Glow attracted 200,000 people, while the 2010 event brought 150,000 people to Santa Monica, for the unusual experience of enjoying art on a beach in the middle of the night. Take a look at a few of the amazing and exciting artworks which were specifically created for the 2010 Glow event in Santa Monica:
| | | |
| --- | --- | --- |
| Photo: Bill Short | Photo: Bill Short | Photo: Fitz Carlile |
| | | |
| --- | --- | --- |
| Photo: Santa Monica CVB | Photo: Santa Monica CVB | Photo: Santa Monica CVB |
---
---
Nov 16, 17 11:44 AM

Pacific Coast Highway Travel's website recommendations on Where to Stay in Carmel include reviews of the Mission Ranch, Sea View Inn, The Cypress Inn, Lamp Lighter Inn and Vagabond's House Inn.

Nov 16, 17 11:40 AM

This Carmel dog-friendly hotel, the historic Cypress Inn, is co-owned by movie legend Doris Day and offers luxury lodgings for pet-loving travelers (cats welcome too) in Carmel-by-the-Sea.

Nov 16, 17 11:33 AM

Carmel on the Monterey coast stretch of the Pacific Coast Highway is known for artists and celebrity residents, but there's also a mission, beaches, historic houses, and abundant wildlife.