Get Some Fun PCH Gifts Here
How We Built
Our Travel Website
Once upon a time we wanted to build a travel website. We've written for lots of prestigious publishers, but knew a few writers who had published their own websites, so we wanted to try it. But where to begin? You need a dozen different skills to produce a quality website, and we only had a few of them! We knew we could write, but even that wasn't straightforward. Writing for the internet is very different from writing for the printed page.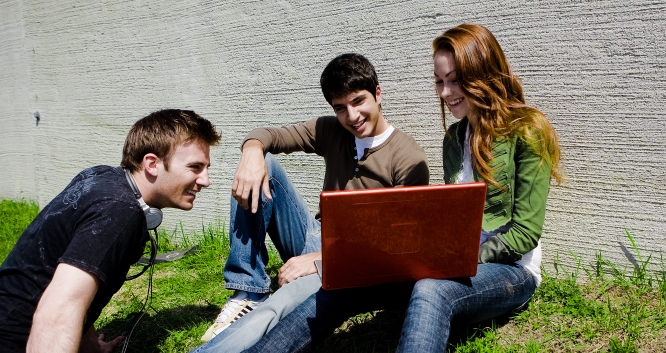 Learn to Write for the Internet
We started to learn about internet writing through becoming Feature Writers at Suite101, Mike writing about travel in the UK and Ireland and Donna writing on travel about the Southwest USA and Hawaii.
SEO and HTML? Easy as SBI
We entered the murky world of SEO (Search Engine Optimization) and HTML (Hypertext Markup Language). They were both a long way from the world of travel.
We bought some website design software, Microsoft Expression Web, and scratched our heads as we tried to get to grips with it. Our first attempts at designing pages looked pathetic... as did our second, third and fourth attempts. We learned a little about domain names, and FTP, and sizing photos for web use, and Google AdSense, which made NoSense to us.
We realised that writing the site – the one and only thing we felt confident about – was only going to be 10% of the job, if that. We knew we were in for the long-haul, and even a primitive website looked to be at least 12 months away.
Then purely by chance we found a website that said 'Powered by Site Build It!' across the bottom of the page. The site looked quite impressive, so we clicked on the link. And our lives changed. We don't say that for dramatic effect, it's just a statement of the truth.
Travel Website Case Studies
We took a look at this page of Successful Case Studies, with a very close look at the travel websites, naturally. It was this more than any other page that made us take Site Build It seriously. If they could do it, so could we.
And we looked at this page, about working from home.
And this page on how to turn your knowledge into revenue.
And finally this page, on turning your travels into an online business.
And after a day or two of mulling it over, and wondering what the catch was as it seemed too cheap to be so good, we went to the Order Page and signed up.

How Does a Travel Website Make Money?
Within a week we had our domain name registered and our home page started, and within a month we had our first 20 pages online. We also had our first AdSense revenue from the website. Later we added a few Affiliate links, which bring a small commission if someone books a hotel or a flight or a rental car though the website.
Then we added an e-book, which we sell for only a few dollars but it sells steadily, day after day.
You're on the site now so you know what it looks like. We could forget about keeping up with SEO and HTML and worrying about how to design a website, as Solo Build It does all that for you. We just got on with what we wanted to do – writing about travel. Solo Build It took care of the rest.
And all it took was a click. The rest followed like day follows night.
The catch? We ain't found one yet! In fact we're so happy with the way this one is going, and the revenue it's bringing in, that we started a second one, Greece Travel Secrets.
If you want to know more about building an online business, whether it's a travel website like ours or some other business, check out these YouTube videos.


---
---
Nov 29, 23 07:10 AM

PCH Travel's intro to the Disneyland Resort, which includes both Disneyland Park and Disney California Adventure Park, just a few miles from the coast highway.

Nov 27, 23 04:20 AM

PCH Travel picks the best time to visit the Olympic Peninsula, with a monthly summary of the weather, plus hotel prices and special events to help plan a visit.

Nov 25, 23 07:03 AM

PCH Travel picks the best time to visit Santa Barbara, with a monthly summary of the weather, plus hotel prices and special events to help plan a visit.