When Will Highway 1 Reopen?
Highway 1 will re-open with a ribbon cutting ceremony at 11am on 20 July 2018.

Of course you can still drive the highway north and south of the closure till then. You just won't be able to drive the highway all the way along the coast until it reopens.
At the moment you need to take a short detour inland to get around the closure. It's a very pleasant drive that takes you around the coastal hills and adds maybe 3-4 hours of driving time, depending which way you choose to go.
What Happened?
There was a huge mudslide at the appropriately-named Mud Creek on Saturday, May 20, 2017. It's reckoned that 5 million cubic yards of material shifted and slid across the road, destroying it, before ending up in the Pacific Ocean. Check the video:
California Expands!
To give you some idea of the scale of the mudslide at Mud Creek, when it finally settled California had an extra 18 acres of coastline! Then imagine all that extending down to the foot of the ocean offshore, and you can see that the size of the mudslide was immense. 
It was estimated that it would have taken 200,000 truckloads to remove the extra dirt and rebuild Highway 1 as it was. It proved to be quicker and cheaper to leave the new land in place, shore it up and rebuild the Pacific Coast Highway up and over the 18 new acres. 
The cost of repairing Highway 1 at Mud Creek is estimated to be in the region of $54 million. Mother Nature is sometimes expensive.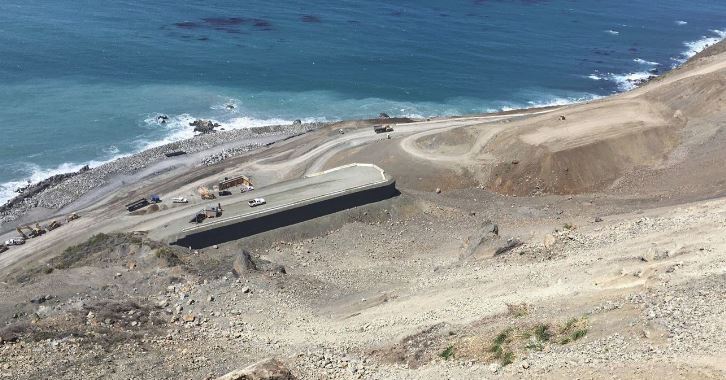 Repairing Highway 1: Photo Courtesy of Caltrans
Driving Highway 1 North
If you're driving north along the Pacific Coast Highway and are determined to see as much of the coast as possible, you can go all the way to north of Ragged Point until you reach the closure. Then you will have to turn around and drive back again. The best way round is to go back as far as Cambria.
From where you turn around until you rejoin the coast on the far side of the closure will take about 3-4 hours of driving time.
If you don't feel you have to see every inch of the coast, you can head inland just south of Cambria on Highway 46 to Paso Robles. In Paso Robles don't be tempted to go onto Highway 101 as this will take you much further out of your way.
Paso Robles is an interesting town and well worth a stop. There are several museums and plenty of wineries. We can personally recommend a stop and tour at the JUSTIN winery. You might even want to spend a night in Paso Robles, depending on your plans and how much time you have.
In Paso Robles you're looking to get onto Nacimiento Lake Drive, which takes you on a very pleasant route past Lake Nacimiento. You'll probably want to stop here to take photos as it's very scenic. 
Even if you don't go all the way to the closure, you'll still want to go to San Simeon to see Hearst Castle, and a few miles beyond here to Piedras Blancas to see the elephant seals on the beach. From here it is only another 20-30 minutes till you reach the road closure, so an extra 40-60 minutes of driving if you keep going and then turn around. There are some scenic views along the way, so we recommend you keep going then turn back and head inland to get around the closure.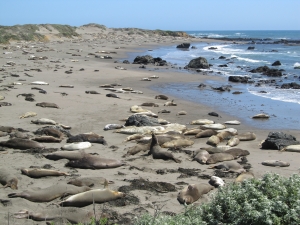 Piedras Blancas Beach
Driving Highway 1 South
If you're driving south along the Pacific Coast Highway then you can go just beyond Gorda, which is about an hour south of Big Sur. Then you'll have to turn around and drive back north, looking for a right turn onto the Nacimiento Road.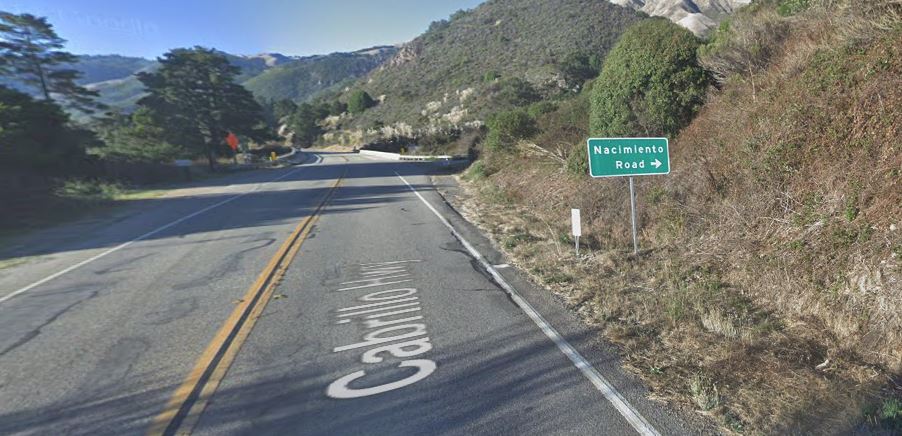 There are several route options from here. The quickest is also the longest and involves heading for Highway 101 going south to Paso Robles. The shortest in distance but an hour longer in driving time is to take a more inland route along back roads. See the Google Maps image below for your choices.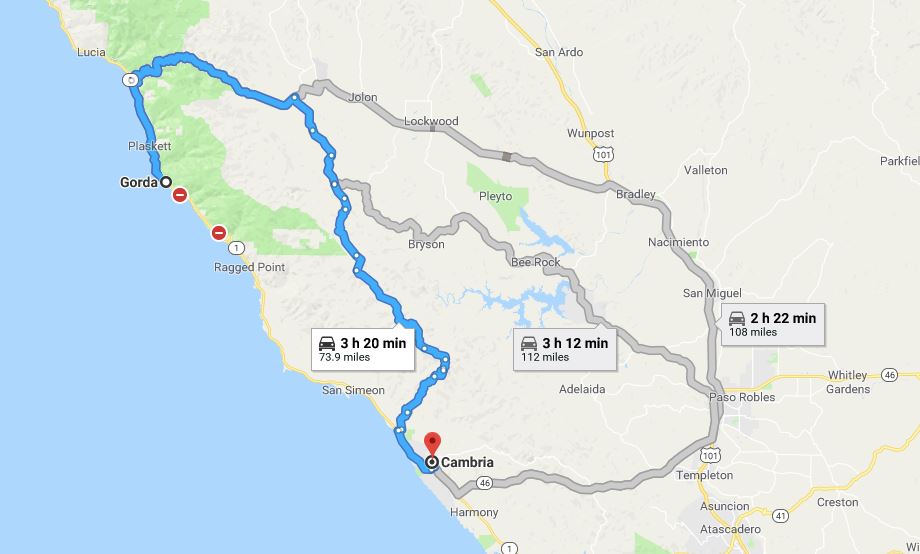 The middle route through Bryson and past Lake Nacimiento is probably the best compromise as it takes in some scenic views, especially at the lake, then takes you into Paso Robles. Here you can take Highway 46 back to the coast, emerging just south of Cambria.

When you reach the coast, don't continue on south as you'll then miss attractions such as Hearst Castle, the Piedras Blancas elephant seals beach, and the towns of Cambria and San Simeon.
---
---
Oct 03, 18 12:36 PM

Located on a peninsula, Westport is a small fishing town in Washington State with the largest marina in the Pacific Northwest.

Sep 20, 18 11:20 AM

Little Sequim on the Olympic Peninsula in Washington is a delightful place to stop if driving the Pacific Coast Highway.

Sep 20, 18 06:58 AM

The places along the Pacific Coast Highway include big city vacation destinations like Seattle, San Francisco, Los Angeles & San Diego, and other attractions such as Santa Barbara and Monterey.