San Francisco to
Los Angeles by
Sleeper Bus
The chance to travel from San Francisco to Los Angeles by sleeper bus is now available from SleepBus at a fixed price of $65 one-way with twin beds, bathrooms and wifi, from AT&T Park in San Francisco to Santa Monica Pier.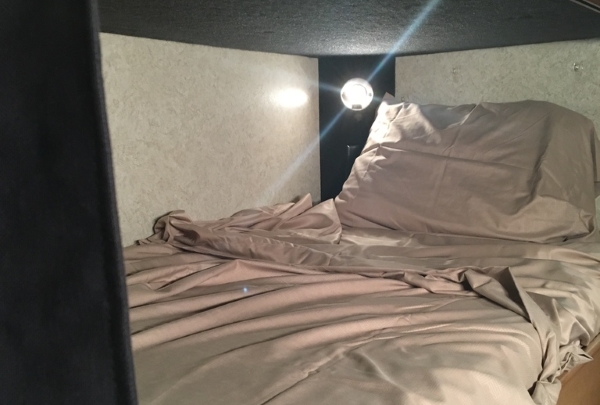 SleepBus has been founded by Tom Currier, a serial entrepreneur who started his first company at the age of nine.
This is what Currier says about SleepBus: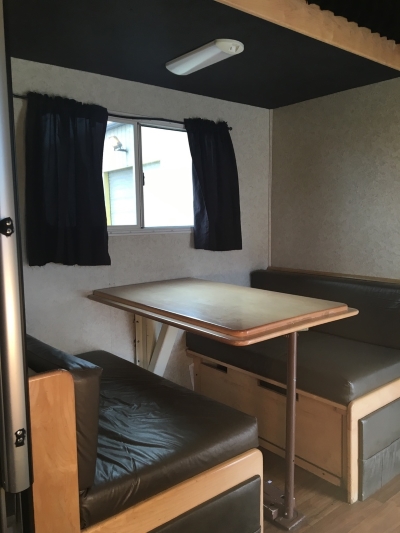 'Six million people fly between SF and LA every year. On peak days, there are 157 flights between the two cities, one every nine minutes. It's never the best experience, and it can get expensive if you book last minute. The SleepBus experience is different.

SleepBus uses time you'd normally be sleeping to travel. Our buses have full twin beds, nice bathrooms, space to hang out, and WiFi. We'll pick up at AT&T Park in San Francisco, leave at 11 PM, and arrive in LA at 5 or 6 AM at Santa Monica Pier.
There's no airport hassle, and if you sleep well on the bus, you don't even notice the 6 or 7 hours. And unlike plane fares, which can get very expensive at the last minute, a one-way SleepBus ticket is always $65, no matter how close to the departure you book it.'
And what of future plans?
Tom Currier: 'We hope to expand the "waking up in a new destination" beyond the SF to LA route, and add on destinations like San Diego, Las Vegas, and Tahoe. For only $65 one-way, think of how many more people would take weekend trips to San Diego.'
More Information
To book tickets and find out more about traveling from San Francisco to Los Angeles by sleeper bus, visit the
SleepBus website.

CityPASS San Francisco
If you're going to be spending any time in San Francisco then we really recommend doing what we did, and getting a San Francisco CityPASS. Not only does it get you into some of the top attractions like the California Academy of Sciences and the Aquarium of the Bay, it also includes a 7-day Cable Car and Muni Bus Passport and a free cruise in San Francisco Bay. We definitely got full use of ours! 
Our Los Angeles Pages
---
---
Feb 01, 19 04:24 PM

San Clemente in California is a small city on the Pacific Coast Highway midway between San Diego and Los Angeles, noted for its beaches, surfing, and Spanish colonial-style architecture.

Jan 21, 19 05:19 PM

If you're looking for good Gold Beach Oregon lodging check out the Tu Tu Tun Lodge a few miles inland along the Rogue River, not far from the Pacific Coast Highway on the Southern Oregon coast.

Jan 21, 19 04:48 PM

Gold Beach is a small town on the Oregon coast at the mouth of the Rogue River with the Pacific Coast Highway, Highway 101, here called the Oregon Coast Highway, running right through it.