Monterey Wine Country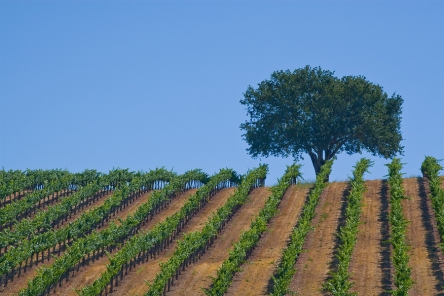 Press Release issued January 2013
Monterey County Named One of the Top Ten
Wine Travel Destination in the World
MONTEREY COUNTY, CALIFORNIA:
The Monterey County Convention and Visitors Bureau is proud to announce that Wine Enthusiast has selected the destination as one of the 2013 Top Ten Wine Travel Destination in the World. Monterey County is the only California wine region to make the 2013 list.
'The wine country in Monterey County is less commercialized and provides a more authentic experience for the devoted wine enthusiast' said Tammy Blount, CEO of the Monterey County Convention and Visitors Bureau, adding 'A wine country itinerary in Monterey County is perfectly complemented with our incredible array of intimate dining options, world class shopping and spa experiences, and the most beautiful coastline in the world.'
Galante Vineyards, Monterey
The designation is the result of Wine Enthusiast editors who trek the globe each year in search of the most exciting places to visit. Decisions are based on overall cultural experience, timeliness, travel infrastructure, and of course wine quality in the region. The entire list is featured in the February 2013 issue of Wine Enthusiast, available on news stands now.
What Does Monterey Wine Country Offer?
'Monterey County offers so many unique and top-class experiences in not only wine and food but in everything from outdoor adventures to art to sightseeing. It has an undiscovered, offbeat, creative flair while at the same time offering very elegant experiences. We feel Monterey represents our reader - extremely modern, approachable, sincerely quality driven. Glamour without pretence. Progressive,' said Wine Enthusiast Executive Editor Susan Kostrzewa.
Monterey County has seen a stunning forty percent increase of tasting rooms in the last year and is home to over 40,000 acres of premium vineyards. Wine enthusiasts are able to take public transit to tasting rooms in rustic Carmel Valley which is home to the new East End Wine Row. Shoppers can mix finding their latest treasure with wine tasting in Carmel-by-the-Sea. Fifteen tasting rooms are now located in the walkable one square mile known for unique shops. Vineyard experiences along River Road are also gaining momentum with A-T-V rides through the vines.
'There are amazing things happening in Monterey County, especially in wine. I feel we are finally getting the recognition we deserve,' said Sabrine Rodems, winemaker of Monterey County based Wrath Wines.
---
---
Feb 01, 19 04:24 PM

San Clemente in California is a small city on the Pacific Coast Highway midway between San Diego and Los Angeles, noted for its beaches, surfing, and Spanish colonial-style architecture.

Jan 21, 19 05:19 PM

If you're looking for good Gold Beach Oregon lodging check out the Tu Tu Tun Lodge a few miles inland along the Rogue River, not far from the Pacific Coast Highway on the Southern Oregon coast.

Jan 21, 19 04:48 PM

Gold Beach is a small town on the Oregon coast at the mouth of the Rogue River with the Pacific Coast Highway, Highway 101, here called the Oregon Coast Highway, running right through it.