Cheap San Francisco
San Francisco Free and Dirt Cheap
Whether it was planned or not, Frommer's new guide to all that's free or dirt cheap in San Francisco is out at the right time. We all need tips on how to save money when times are tight – whether you're traveling to a city or whether you live there. This could be the first San Francisco guidebook that will be as useful to residents as it will be to visitors. It follows the first book in the series, New York Free and Dirt Cheap.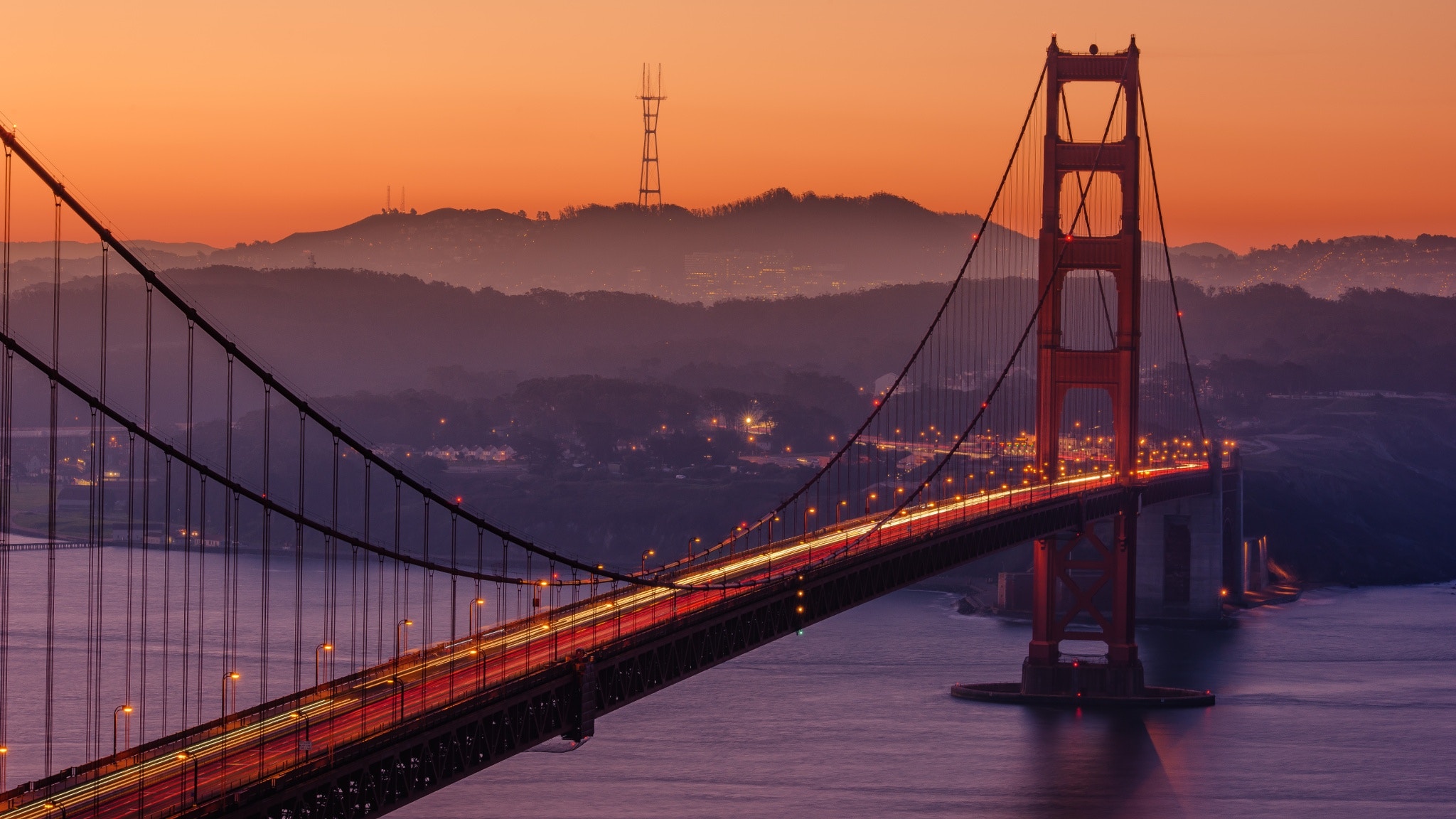 San Francisco Free and Dirt Cheap runs to almost 300 pages and promises 414 cheap hotels, budget hostels, bargain bars and restaurants, free events and attractions, the best free views, bargain shopping, travel and transport deals, free classes, cheap theater tickets, free concerts – everything you need to know in order to enjoy the City by the Bay on a budget. So who's the guy who has all this information at his fingertips?

The Author
Matthew Richard Poole put together San Francisco Free and Dirt Cheap for Frommer's. He not only lives there, but he's also written other books about the place, including the regular Frommer's Guide to San Francisco and the Frommer's Irreverent Guide to San Francisco, as well as Frommer's California, Frommer's Los Angeles, and Frommer's Portable Disneyland.

Cheap San Francisco Hotels and Hostels
If you're planning a budget trip to San Francisco, this is the section you'll no doubt turn to first – 19 pages, including a map, of the best budget hotels and hostels. Poole defines a budget hotel as one that offers at least some rooms at under $100 a night, and which he'd also be happy to stay in.
There are inexpensive hotels and hostels all over the city, including near Fisherman's Wharf, Union Square, in Chinatown, Cow Hollow, the Castro, Haight-Ashbury, and even with great bay views. A budget bed doesn't mean sacrificing location.

Best Low-Cost Lodging in San Francisco
As with other Frommer's titles, there's a 'Best of' section up-front in the book, this time including the Best Dirt-Cheap and Best Free Only-in-San-Francisco Experiences, the Best Dirt-Cheap Dining, and the Best-Low-Cost Lodging.
The last gets broken down into things like Best Cheap Hotel with Free Parking, Best View (bay views for about $20 a night?), Best Budget Romantic endezvous, and Best Overall Value. These, according to Poole, are the Marina Inn, the San Remo Hotel, the Hotel des Arts, and the Mosser.

Best San Francisco Cheap Eats
The author recommends making full use of Happy Hour options, using the Food Courts, and other money-saving dining tips. By a Cheap Eat the author means somewhere you can get a good meal for under $10 a person, not counting the drinks.
He even finds a couple of not-too-pricey splurges, and highlights the Tonga Room & Hurricane Bar in the Fairmont Hotel, where during the weekday Happy Hours from 5-7pm you can enjoy an all-you-can-eat Polynesian buffet for under $10, at the time of writing. San Francisco is blessed with cuisines from all over the world, many of which combine cheap meals with tasty flavors.

San Francisco's Top Ten Free Attractions
Of course you can still see some of the best of San Francisco without spending a dime, as it costs nothing to look at the Golden Gate Bridge, see the city's famous "Painted Ladies", visit some of the museums, or to mooch around Chinatown.
The author has some other enterprising suggestions too, and lists many other free attractions and museums, while other chapters suggest things like the best free view, cover the free and cheap nights at venues all over the city, and give you the best deals on transport and tourist passes.

Buying the Book
If you want to get a copy of the Frommer's San Francisco Free and Dirt Cheap guide, it costs $16.99 in the USA, $19.99 in Canada, and £11.99 in the UK. You can buy the book on Amazon USA, at Amazon UK, in bookstores, and at other online booksellers. 

CityPASS San Francisco
If you're going to be spending any time in San Francisco then we really recommend doing what we did, and getting a San Francisco CityPASS. Not only does it get you into some of the top attractions like the California Academy of Sciences and the Aquarium of the Bay, it also includes a 7-day Cable Car and Muni Bus Passport and a free cruise in San Francisco Bay. We definitely got full use of ours! 
---
---
Oct 06, 21 03:29 AM

The Pacific Coast Highway is California's longest state route at 656 miles (1,055 kilometres) and runs along the Pacific Ocean, making it arguably one of the prettiest drives in the United States. Fou…

Oct 06, 21 03:29 AM

United Airlines just made a lot of friends among cycling enthusiasts. The Chicago-based carrier has eliminated its fees for passengers traveling with their bicycles, joining fellow airlines American a…

Sep 30, 21 03:15 AM

Best Tours & Travel's recent reopening saw sellout tours and a continuing recovery in its private charter operations, thanks to nonstop outreach throughout 2020's shutdown months that continues today.