Ventura Free Public Trolley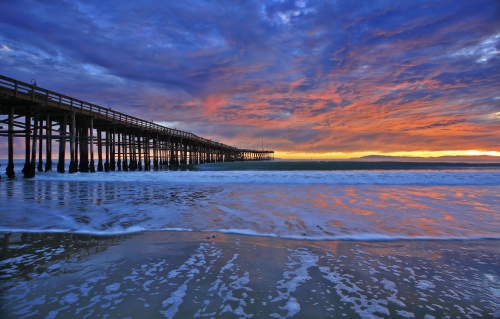 Ventura Sunset by Doug Mangum
Press Release Issued 24th June, 2013
Plans to provide a free, public trolley
running between Ventura's Downtown and Harbor Village
will help transport visitors and locals alike
In a world that is both increasingly aware of humanity's impact on the environment and plagued by high fuel costs, public transportation is becoming a more vital and in-demand part of every major metropolitan area. Ventura is setting into motion plans to provide visitors and locals with a complimentary public trolley that will make getting to the beach and around Ventura easier than ever.
The Downtown-Harbor Trolley
Aptly referred to as the Downtown-Harbor Trolley, this new public transportation system will run from the historic Downtown to the Ventura Harbor Village, making stops at coastal hotels and Rhumb Line Restaurant and  other partner locations, including the Amtrak platform outside the Ventura County Fairgrounds, which is home to many of Ventura's biggest and most exciting events. The trolley's overall route will include the ability to make flag stops along the way. 

Leave the car behind and use the free public trolley if you stay in Ventura
Licensed and uniformed trolley drivers will be provided hands-free phone devices, with a phone number (805-827-4444) listed on signs at each pre-determined stop. Drivers also can be contacted for arrival estimates.
Downtown Ventura Partners
The trolley is the creation of the Downtown Ventura Partners (DVP), who will purchase and operate the trolley. Operations will be funded through a unique partnership including the Ventura Port District, Ventura Harbor Village, Rhumb Line Restaurant, Ventura County Fairgrounds, City of Ventura, with additional support from Watermark Restaurant, NeedThree, Montecito Bank & Trust, City of Ventura Environmental Sustainability, Ventura Water, Island Packers, Andria's Seafood Restaurant & Market, Crown Plaza Ventura Beach Hotel, Ventura Visitors & Conventions Bureau, Ventura County Air Pollution Control District and Ventura County West.
Service Schedule
With service scheduled to begin on July 3, the trolley will run 5 days a week, Wednesday through Sunday, from 11am-11pm during the summer season, with the ability to adjust hours of operation and location stops. On weeks that involve major holidays, the trolley service will adjust accordingly by moving Wednesday's service to Monday.  
Ventura Visitors and Convention Bureau
For more information on Ventura accommodations, attractions and events visit www.ventura-usa.com or phone 800-483-6215. The Ventura Visitors and Convention Bureau has a Visitors Center open Monday-Friday 8.30am-5pm, Saturday 9am-5pm, and Sunday 10am-4pm.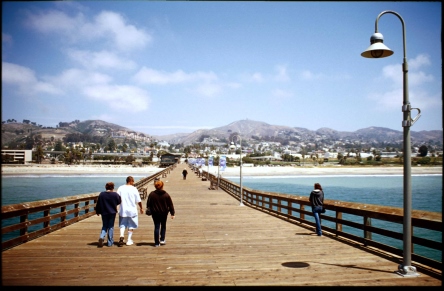 Ventura Pier
---
---
Jan 13, 17 09:23 AM

Find out all the groovy things that are happening in San Francisco in 2017 to celebrate the 50th anniversary of the Summer of Love!

Jan 09, 17 09:23 AM

How we built a travel website from nothing, using Site Build It to take care of the things we didn't know,and didn't want to know, leaving us free to write the content and do the traveling!

Jan 09, 17 07:14 AM

Monterey wine country in California has been voted one of the world's best wine travel destinations by Wine Enthusiast magazine, the only California wine region to be included on the list.