Seattle
Seattle is Washington state's main city (the state capital is Olympia), a great city break vacation destination, and also the perfect starting point for the Pacific Coast Highway drive. It's a good gateway to Washington Wine Country too.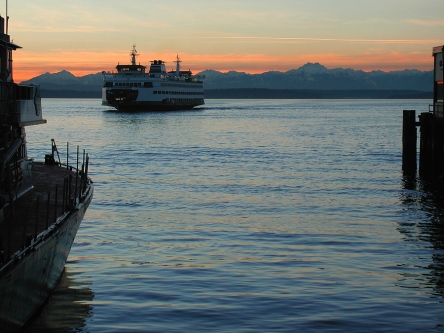 Seattle has a spectacular natural location, tucked between Elliott Bay and Lake Washington, and with the imposing Mount Rainier visible in the distance.

Its major attractions include the Pike Place Market, which is one of the oldest, biggest and best markets on the Pacific Coast, and the space-age Space Needle.
There are several good museums, some great hotels, a lively restaurant scene, and a definite 'feel good' factor. In that respect it's a little like San Francisco – it's hard not to be in a good mood when you're in a beautiful city by the bay.
Unless it's raining, of course. The city of Frasier Crane doesn't really deserve its reputation for wetness, as there are many other American cities that are far worse, but there can be long periods of damp or just plain dull weather, especially in the fall and winter. When to go? Try to be there in the summer, the driest season, when the sunny days and blue skies help make the most of Seattle's lovely setting.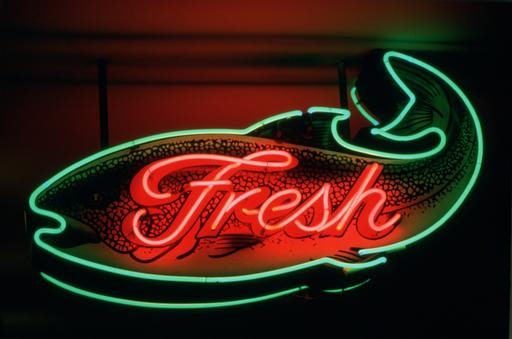 Pike Place Market in Seattle
Photo (c) Tim Thompson, Courtesy of Seattle CVB

What to See and Do in Seattle
See our Things to Do in Seattle page. 

Where to Eat in Seattle
For advice on Where to Eat in Seattle, read our review of the latest
Zagat Restaurant Guide. 

Where to Stay in Seattle
See the Seattle Hotels page.

Alaska Cruises and Vacations
Seattle is a popular start and end point for cruises to Alaska. If you want to combine the Pacific Coast Highway drive with an Alaska cruise, visit the website of our colleagues at Alaska Cruise Advisor. 

---
---
Jan 13, 17 09:23 AM

Find out all the groovy things that are happening in San Francisco in 2017 to celebrate the 50th anniversary of the Summer of Love!

Jan 09, 17 09:23 AM

How we built a travel website from nothing, using Site Build It to take care of the things we didn't know,and didn't want to know, leaving us free to write the content and do the traveling!

Jan 09, 17 07:14 AM

Monterey wine country in California has been voted one of the world's best wine travel destinations by Wine Enthusiast magazine, the only California wine region to be included on the list.