Miramar
Santa Monica Restaurant

FIG is Big Hit with LA Times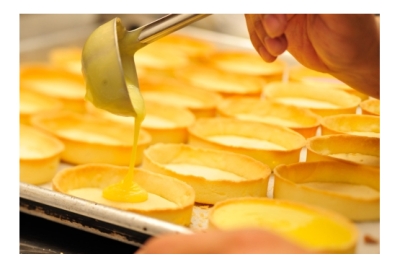 Preparing FIG's Lemon Tart Desserts

We don't normally eat in hotels, but the Fairmont Miramar Santa Monica restaurant, FIG, came highly recommended. FIG had only recently opened when we strolled there one evening in March, almost to the end of Wilshire Boulevard, so we'd no idea what to expect. We did check out their sample dinner menu, which made it sound affordable and unpretentious, and we were looking forward to a good meal.

We got more than a good meal at the Miramar Santa Monica's new restaurant. We got an outstanding meal, with excellent service in a relaxed and cheerful atmosphere. It was a cross between a smart restaurant and a more casual bistro, with bright décor and a buzz about the room, with a bar area, some private booths for a romantic dinner, an outdoor terrace, and a communal table for anyone dining alone but who wanted some company.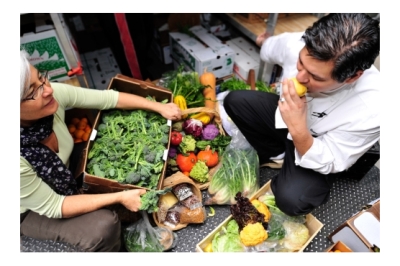 Miramar Santa Monica's Restaurant, FIG: Sourcing Ingredients 

First off we were offered an amuse-bouche of a single sugar-snap pea with olive oil and cracked pepper. "It's best if you eat it all in one go," said the waiter. He was right, and confirmed what the chef Ray Garcia said about his intentions – to serve the best seasonal produce, in an unfussy way that brings out all the flavors. He visits the wonderful Santa Monica Farmers market every week, and we knew from spending an hour or so there the previous day that the quality of produce here is fantastic.

The zingy flavors went all the way through the meal, from my starter of foie gras with a fig sauce (figs naturally feature at FIG when in season), through to my wife's amazing dessert: strawberry shortcake with strawberry ice-cream and micro-greens. Micro-greens? "Yes," said the waiter, "they have a lovely, minty taste that complements the strawberry flavors beautifully." He was right again.
FIG Restaurant Wine List
The FIG wine list was fairly short but everything was available by the glass, and even sparkling wines started at a very cheap price. Great value, and a good range of mainly California and European wines.
Los Angeles Times Review
The Miramar Santa Monica's FIG restaurant gave us a terrific meal, and a terrific evening, and we walked back to the Embassy comparing notes about the flavors and dishes. We weren't surprised that the Los Angeles Times ran an enthusiastic review of FIG a few weeks after our visit. Here's that Los Angeles Times review, where they felt as we did that FIG is a hotel restaurant that doesn't feel like a hotel restaurant.
More Information

FIG Restaurant
Fairmont Miramar Santa Monica
101 Wilshire Boulevard
Santa Monica, CA 90401
Tel: (310) 319-3111
---
---
Nov 10, 16 01:06 PM

Pacific Coast Highway travel offers advice on driving from LA to Hearst Castle, including distance, journey time, and route, whether taking the coastal route or driving the I-5 Interstate.

Nov 10, 16 12:58 PM

Here are the basic facts if you plan to drive the Pacific Coast Highway,including which direction,can you drive it in a rental car, how long will it take and when is the best time to go driving.

Nov 10, 16 12:52 PM

Drive times and distances on the Pacific Coast Highway or the quickest routes from Seattle to San Francisco to Los Angeles to San Diego, given in miles and the driving time it takes.